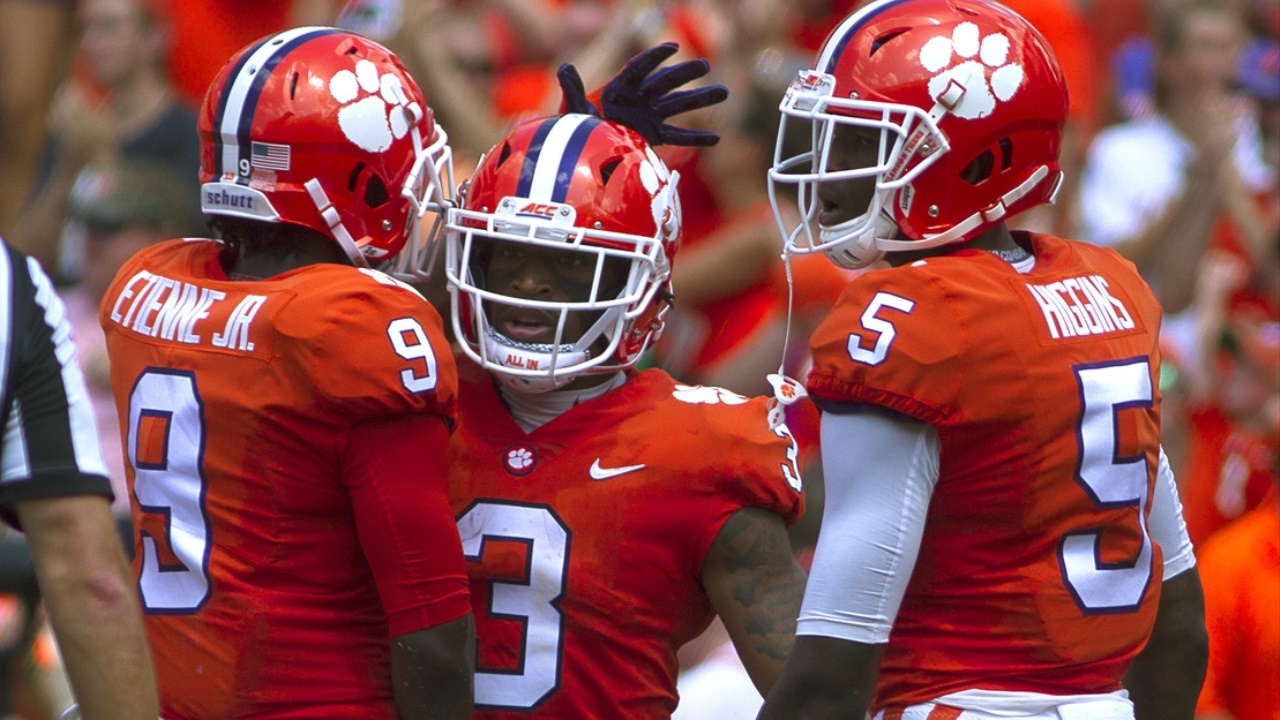 Photo by © Joshua S. Kelly-USA TODAY Sports
Clemson Football
Keys to Victory: No. 1 Clemson vs. Syracuse
---
Feel the difference - The best user experience on mobile devices or personal computers. Avoid clickbait and sites bloated with advertising! Join us today for just a buck!
---
Each week we give you a look at the history of the game, three keys to success, plus our staff predictions.
The Match Up:
#1 Clemson (2-0, 1-0) vs Syracuse (1-1, 0-0)
Clemson vs. Syracuse 2018 Highlights:
Clemson vs. Syracuse 2017 Highlights:
All-Time Series:
Clemson leads: 5-2
at Clemson: Tigers lead 3-0
at Syracuse: Tigers lead 2-1
Neutral: Syracuse leads 1-0
Last Meeting: Clemson won 27-23 in 2018
Last Syracuse win: 27-24 in 2017
Last 5 Meetings: 4-1 Clemson
Streak: Clemson has a one-game winning streak in the series
Listen Live: Fox Sports Radio 1400 on iHeart Radio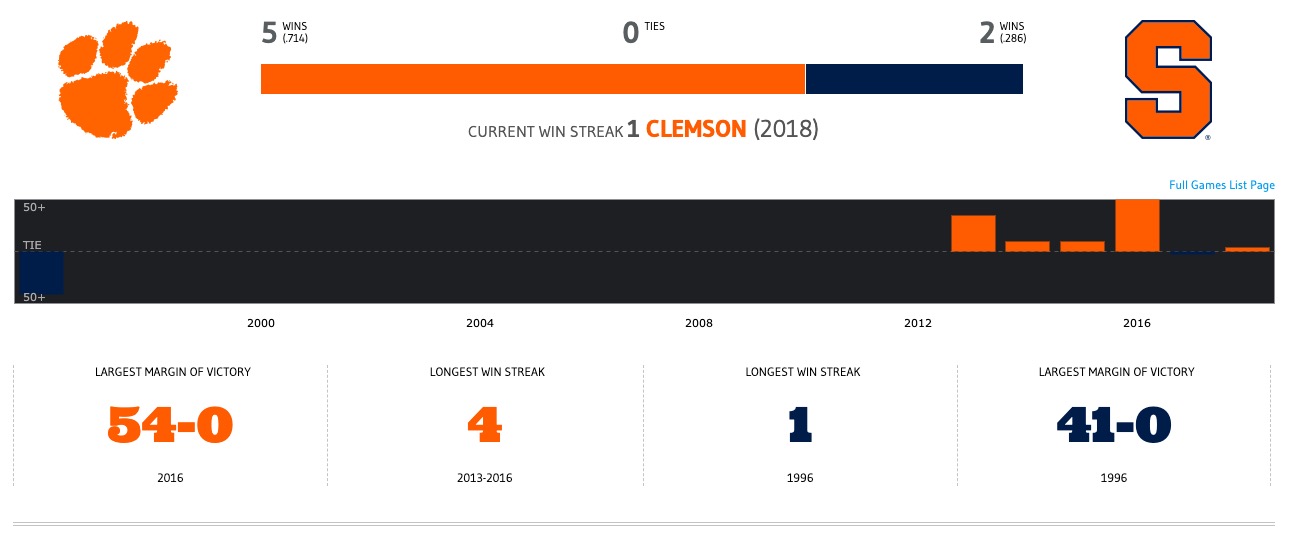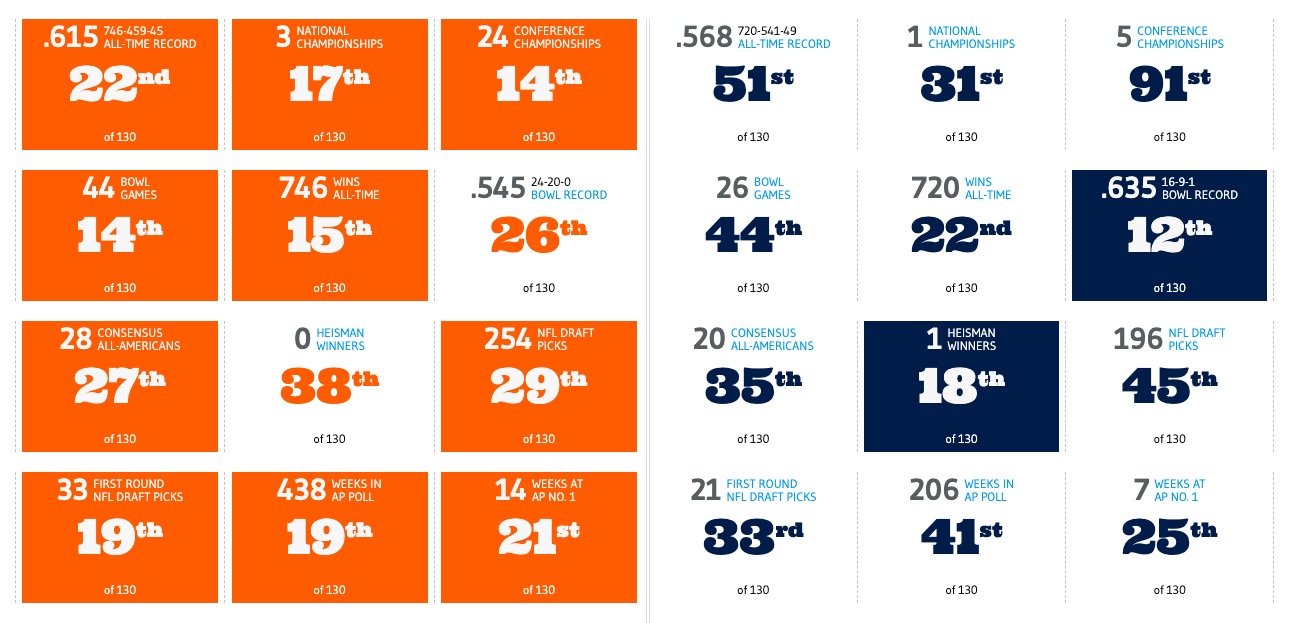 Stat of the Week:
This week, Clemson will attempt to set a school record with an 18th straight victory, breaking the mark set across the 2014-15 seasons. It would be the second-longest winning streak by an ACC member in conference history, trailing a 29-game streak by Florida State from 2012-14.
Clemson was ranked No. 1 in the most recent AP Poll, marking the 62nd consecutive poll in which Clemson has appeared in the Top 10. Clemson's 62- game streak now moves into the Top 10 (and a tie for ninth) for the longest such streak in AP Poll history.
Clemson has played five turnover-free games since 2018, second-most in the ACC in that time frame. This week, a turnover-free game by Clemson would snap Syracuse's streak of 16 consecutive games with a takeaway, the third-longest streak in the country.
Clemson Sports Talk
Key 1: Offensive Assault
Through the first two games of the season, Clemson's offense has yet to show the spark that it had in 2018. In fact, at this point, I'd argue that Trevor Lawrence has been average missing on several throws that he seemed to hit regularly last year.
One thing I'd like to see a bit less of is rolling the pocket with Lawrence. It's easy to understand why the Tigers like the look, it certainly adds Lawrence's legs as something to eyeball, but I'd prefer to see him settle into the game from a nice pocket.
Lawrence is a sure-fire No. 1 pick in the NFL Draft, and his bread is buttered in the downfield passing game. Clemson should be able to go four-wide all evening in the Carrier Dome. Keep pressure on the Orange secondary while busting the front with carries from both Travis Etienne and Lyn-J Dixon.
Key 2: Frustrate Tommy D.
Coming out of the ACC Kickoff, one of the most memorable names might have been Tommy DeVito. Syracuse's new signal-caller was confident about his ability to replace Eric Dungey. Through two contests, Devito hasn't lived up to the buzz he generated in Charlotte.
Last weekend, Maryland put up 63 points, and Devito wasn't able to keep up playing from behind most of the afternoon. That's the type of game Clemson would like to see him have to play this weekend.
Devito is ripe to make mistakes against the Tiger secondary. In 2013, Clemson had four interceptions against the Orange-- we don't think they get four tomorrow, but three is undoubtedly on the table.
By the way, Tanner Muse has two touchdowns in his three career games against the Orange. Could the senior safety find his way back into the endzone this evening?
Key 3: Not so Loud House
Tonight's game is a sellout, and Clemson needs to take the fans out of the game early. If that happens, you can expect the Tiger offense to put up big numbers.
Last week, it was great to see Amari Rodgers back in the mix. It's our hope that you will continue to see his snaps and productivity increase. Rodgers is an undervalued weapon in this system and having him back is a big deal.
Clemson's wideouts could be dominant this evening, causing headaches for Dino Babers' defense. We expect to see two 100+ yard receivers today, and that will be more than enough to keep the fans from playing a factor in the final result.
Prediction:
Looking back only one pigskin prognosticator was even close last week. Congrats to Rob Sanders, host of The Rundown on Fox Sports Radio 1400 in Columbia. Rob's 28-17 prediction for the A&M game was easily the best of the week.
As for this week, the Tigers, even following a win a year ago, feel like they are seeking to prove something this week. Dabo Swinney has focused on "leaving no doubt," and you get the vibe that this matchup is one he's had circled for a while.
Last season's 15-0 mark was put in jeopardy when Trevor Lawrence was injured early on and make no mistake about it, the momentum shifted significantly without the true freshman quarterback a year ago.
In my estimation, the Orange fans haven't seen enough of Lawrence, and they will get a healthy dose this evening. The Tigers dominate in this one. Clemson has too much offense and too much defense for Syracuse and wins big this evening.
Swanny's Prediction: 55-17 Clemson
Final Score Predictions:
| | | | |
| --- | --- | --- | --- |
| | vs. Syracuse | Winner of the Week | Season Score |
| Lawton | 55-17 Clemson | Georgia Tech | 4 |
| Sanders | 42-13 Clemson | | 2 |
| Lowell | 42-10 Clemson | | 2 |
| Brandon | 52-24 Clemson | | 2 |
| Cade | 52-17 Clemson | | 2 |
| Rob | 47-13 Clemson | Texas A&M | 4 |
| Simulation 👑 | 38-3 Clemson | | 2 |
Perfect Prediction = 5 points Best Prediction = 3 Points Correct Prediction = 1 Point
👑= 2018 Prediction Champion
**Pick of the Week: Indicates the best prediction.
Never miss the latest news from Clemson Sports Talk!
Join our free email list