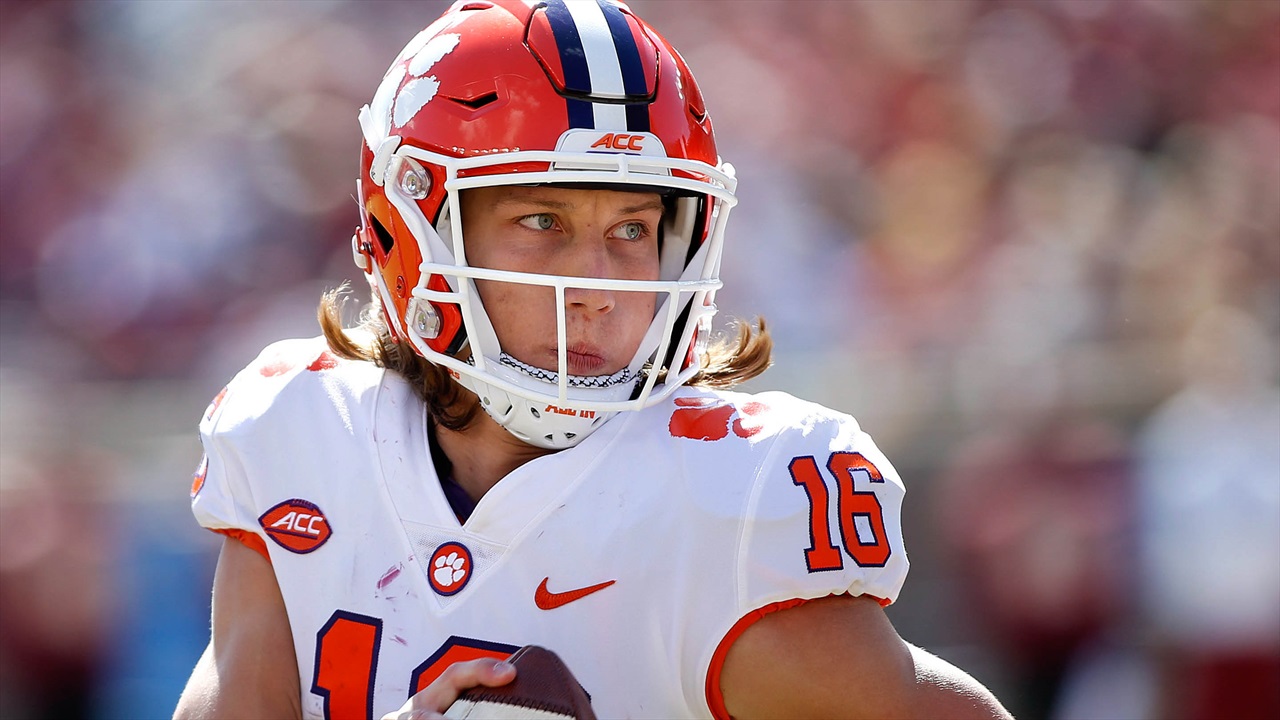 Photo by © Glenn Beil-USA TODAY Sports
Clemson Football
Paw Predictions: No. 1 Clemson vs. Syracuse
---
No. 1 Clemson will travel to Syracuse on Saturday, and the Tigers are currently a 27.5 point favorite over the Orange. You can see how some of the national media is viewing this game below.
Game preview:
https://www.youtube.com/watch?v=-7qbkx95_U4
---
247Sports, 38-14 Clemson, 42-13 Clemson
What they said:
"Chris Hummer: The Tigers are much better. But I'd be silly to take the over with that line. Syracuse has played Clemson to a possession each of the last two years, and there's the added motivation of the Orange coming off an embarrassing defeat to Maryland. Clemson 38, Syracuse 14.
Brad Crawford: We were told throughout the offseason that College GameDay was coming to the Carrier Dome for this Week 3 showdown ... well, the anticipated prime-time matchup won't be a battle at all. I don't envision Tommy DeVito making enough plays to keep this one within the numbers vs. the Tigers after Kellen Mond struggled on Saturday against the same Brent Venables defense. Clemson 42, Syracuse 13."
---
What they said:
"Feldman: The Cuse has given the Tigers all they could handle the past two years, but it is coming off an embarrassing showing against Maryland won't be ready to hang with the Tigers for four quarters this time around. Clemson 38, Syracuse 20
Mandel: Syracuse is going to play better than it did against Maryland, and Clemson could suffer a little bit of a letdown post-Texas A&M. (Though the Tigers surely know by now the perils of the Carrier Dome.) But if the Orange defense couldn't stop Terps QB Josh Jackson, I'm not sure what hope they have against Trevor Lawrence. Clemson 38, Syracuse 20"
---
What they said:
"Throughout the offseason, this matchup was predicted to be one of the toughest (and potentially an upset possibility) for Clemson. Two weeks into the season, the storylines for this game have changed a bit. Syracuse had a sluggish debut against Liberty and was dominated by Maryland in Week 2. As indicated by the spread (nearly four touchdowns), the oddsmakers don't expect the Orange to meet preseason expectations of a close contest in the Dome. While the Tigers have had trouble with Syracuse in each of the last two years, this season is likely to be different. Clemson has too much firepower on offense, and a shaky offensive line for the Orange will be difficult to overcome."
---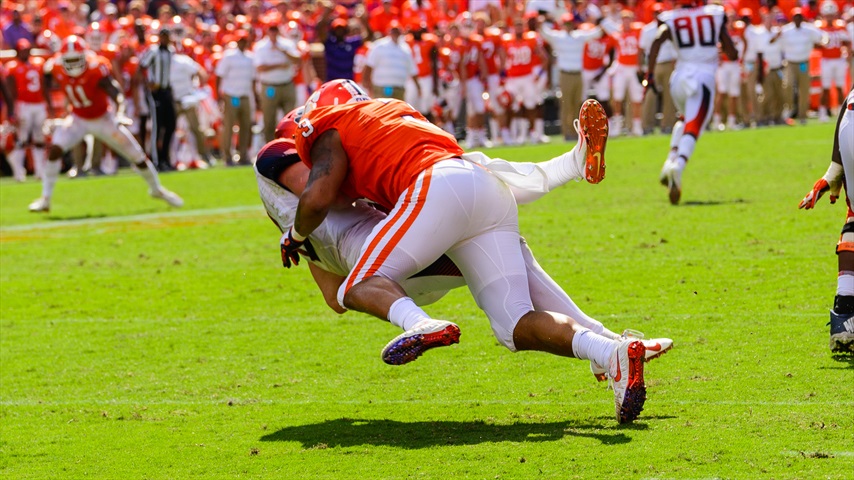 Clemson Sports Talk
The Big Lead, Clemson Unanimously
What they said:
"Kyle Koster: It's going to be touch-and-go and not decided to the very end, but Dabo's boys keep pushing and get a cover. If Maryland's offense could put up over 60, what will the Tigers' do? Clemson 55, Syracuse 25
Liam McKeone: Syracuse just got stomped by Maryland and Clemson didn't have too much trouble with No. 12 Texas A&M. It'll be ugly. Clemson 59, Syracuse 14
Ryan Phillips: The Tigers have cruised for two weeks and that's not stopping with a trip to Syracuse this week. Clemson 56, Syracuse 21
Brian Giuffra: Syracuse is a better team at home, is coming off a brutal loss (re: motivated) and surely wants to prove itself against the best team in the country. Clemson, meanwhile, just manhandled a tougher team than Syracuse. Clemson 49, Syracuse 20"
---
Bleacher Report, 42-17 Clemson
What they said:
"Unless Syracuse was playing the all-time most convincing game of possum by losing 63-20 to Maryland on Saturday, this won't be the noteworthy showdown we were expecting in the preseason—even though Trevor Lawrence (three interceptions) hasn't had anything close to Heisman-level efficiency. Clemson 42, Syracuse 17"
---
College Football News, 40-16 Clemson
What they said:
"With the jam-packed house and the excitement of getting the No. 1 team in its house, this should be the game for Syracuse to rise up and start to produce …
Or it'll get destroyed by the team that's ready to put away this whole Syracuse problem.
Expect the latter.
The Orange offense will come out hot for a quarter, but the running game won't work as everything stalls in the second quarter.
Travis Etienne – who saved the day last season with 203 yards and three touchdowns – will rip off big run after big run on the way to yet a business-like Clemson win."
Never miss the latest news from Clemson Sports Talk!
Join our free email list