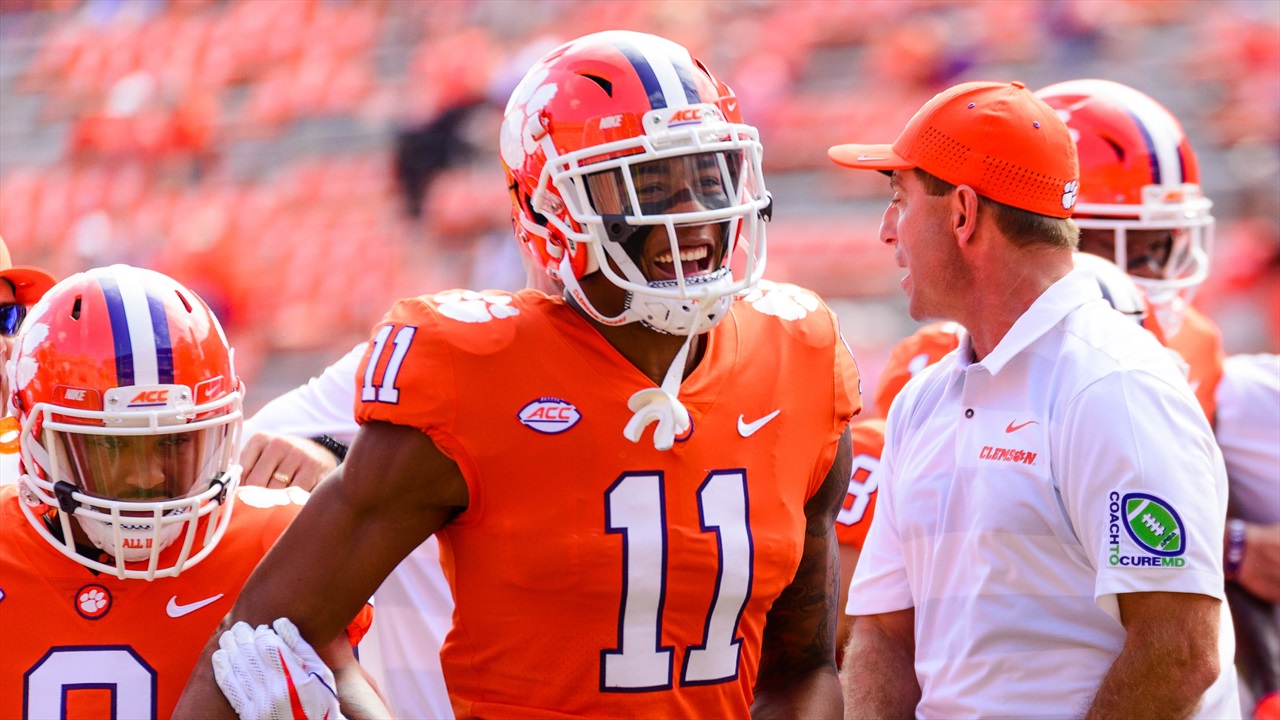 Clemson Football
Coffee-bean mentality percolating through Isaiah Simmons, Clemson football
---
Feel the difference - The best user experience on mobile devices or personal computers. Avoid clickbait and sites bloated with advertising! Start your one month trial today for just $1.00.
---
The college football world is a unique environment that is always evolving.
Coaches get hired and fired every year by the dozens. Recruits are able to come on campus as early enrollees earlier and earlier. The transfer portal has opened up endless possibilities for players, especially graduates, who want to take their talents elsewhere.
And that's just stuff that's happening off the field.
On the field, these collegiate athletes are bigger, faster, and stronger than ever. Just look at Clemson's Isaiah Simmons and what he brings to the table defensively. He's listed as a linebacker, but his length and quickness allow him to pretty much play wherever he is needed on the field.
Simmons could have left for the NFL Draft after last season's national championship. Instead, he decided to return to Clemson and be the glue to what has already become another sensational Brent Venables defense at all levels.
Simmons walked into the indoor practice facility on Monday to meet with the media after his 11 tackles and two sacks in Clemson's 41-6 win at Syracuse. He had just been named the ACC's Linebacker of the Week.
As Simmons sat down to answer questions in his purple Clemson hat, we noticed he was wearing a white t-shirt. A Nike shirt that with the words "be like a coffee bean" embroiled on the front.
So naturally, we had to inquire.
"So to be a coffee bean - you don't want to be an egg because when an egg gets put in hot water, it hardens.
​​​​You don't want to be a carrot because when the carrot gets put in hot water, it softens."
"So to be a coffee bean - you don't want to be an egg because when an egg gets put in hot water, it hardens," Simmons explained. "You don't want to be a carrot because when the carrot gets put in hot water, it softens.
"To be a coffee bean, the coffee bean gets put in hot water and it spreads. So we want to be, as our program as a whole, we want to be like - I don't want to say the model, but we want to be able to spread and be a good influence in various ways."
The concept comes from motivational speaker Damon West, who has captivated audiences everywhere, including Dabo Swinney, with his story of overcoming seven years in a Texas prison after being sentenced to 65 years. West had played division one football at North Texas before his life got derailed by drug addiction.
For West, "being a coffee bean" while enclosed inside prison's wall helped him not survive, but thrive.
College football isn't prison, but it's a challenging environment that can test you in many ways. So Swinney has had West come in and be a guest speaker for the team, and you can notice the team has taken it to heart.
Stacks of West's book "The Change Agent: How a Former College QB Sentenced to Life in Prison Transformed His World" can be found on a table inside Clemson's team meeting room at the indoor practice facility.
Swinney has always been known for his countless ways of motivating and getting the best out of the players he has on his roster when it comes to playing on Saturdays. But this goes deeper than that.
Being like a coffee bean can be viewed as one of the core values Swinney has instilled in his program. Jon Gordan, another guest speaker and one of Swinney's confidants, even teamed up with West to write a book called "The Coffee Bean" which teaches readers that they can transform any environment they are in for the better.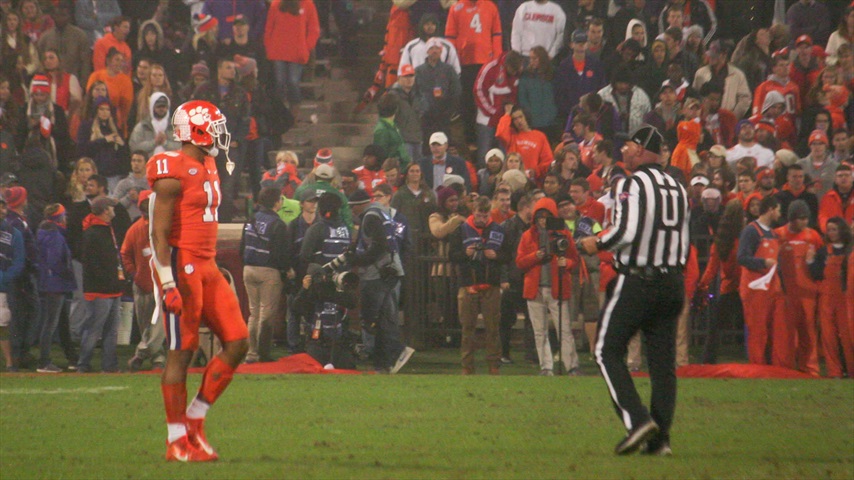 Clemson Sports Talk
By coming back to Clemson for 2019, Simmons is being a coffee bean by being one of the many leaders on Clemson's defense. He could be making millions right now in the pros along with his other teammates who graduated. Instead, he wanted to work on his craft and be a positive influence on a defense that has had a bunch of new roles to fill.
Another example of his upbeat energy is speaking things into existence, something Simmons has found himself doing ever since he got to college.
"I kind of have been doing that since my freshman year. I always tell guys like, let's speak things into existence,'" Simmons said. "It's kind of like playing the game before the game. When you come into a football game, you want to already have played it all. What's going to happen in this situation or that situation? So I kinda just take that approach on that."
The latest phrase Simmons has spoken into existence: be a high NFL Draft pick.
Simmons is on pace for what is sure to be a special year. His talent level is so unique, but his mindset is what is going to continue to keep him successful.
As we walked into Clemson's indoor facility again on Tuesday for Swinney's weekly press conference, we noticed a member of Clemson's support staff hanging out in the weight room.
She was wearing that same white t-shirt that Simmons was wearing the day before with "be a coffee bean" written across the front.
It's not just Swinney's players who have that type of mindset towards life in minds. It's everyone in the program.
"I feel like just having a coffee-bean mentality is just everything because it can just help in so many ways, regardless of if it's football or actual real life," Simmons said.
The coffee-bean mentality continues to spread.
Never miss the latest news from Clemson Sports Talk!
Join our free email list