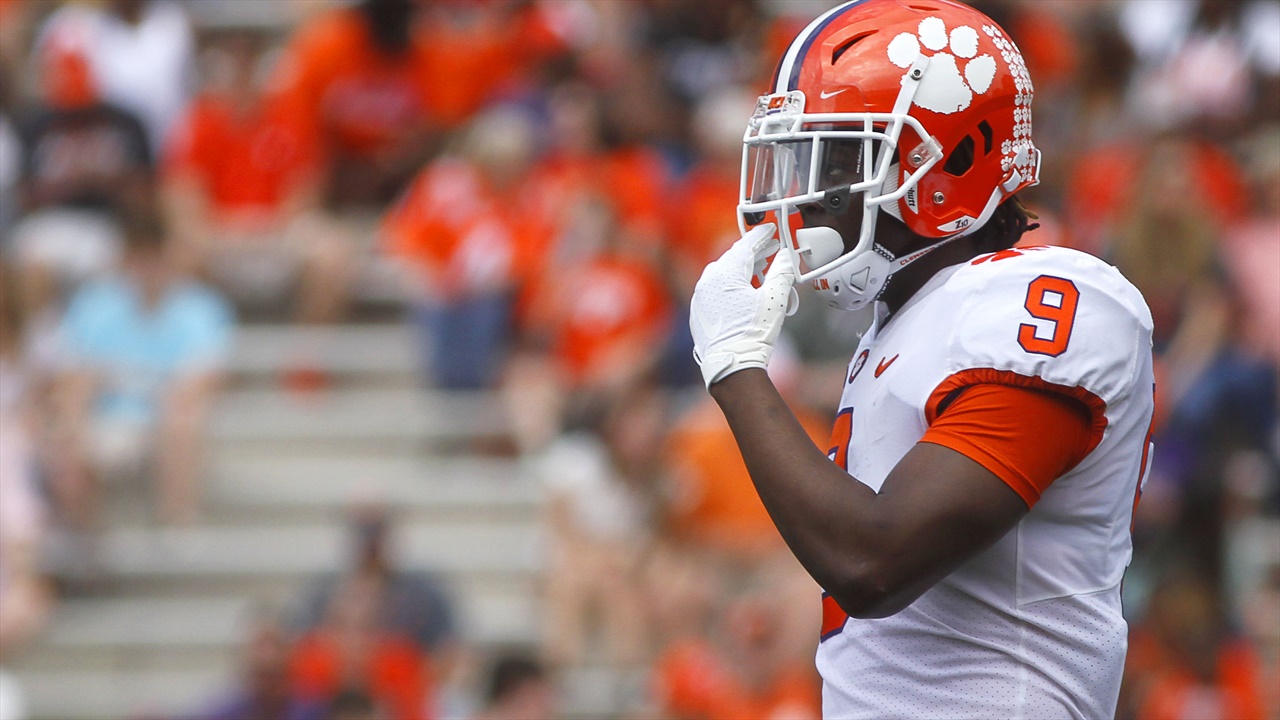 Photo by © Joshua S. Kelly-USA TODAY Sports
Clemson Football
Keys to Victory: No. 3 Clemson at Louisville
---
Feel the difference - The best user experience on mobile devices or personal computers. Avoid clickbait and sites bloated with advertising! Join us today for just $1 or get a full year for $63.17.
Register for a FREE ACCOUNT today and you are entered to win a LIMITED EDITION Clemson football. ← Learn More
---
Each week we give you a look at the history of the game, three keys to success, plus our staff predictions.
The Match-Up:
#1 Clemson (6-0, 4-0 ACC) vs Louisville (4-2, 2-1 ACC)
Clemson vs. Louisville 2018
Clemson @ Louisville 2017
All-Time Series:
Clemson leads: 5-0
at Clemson: Clemson leads 3-0
at Louisville: Clemson leads 2-0
Neutral: N/A
Last Meeting: Clemson won 77-16
Last Louisville win: N/A
Streak: Clemson has a five-game winning streak
Listen Live: Fox Sports Radio 1400 on iHeart Radio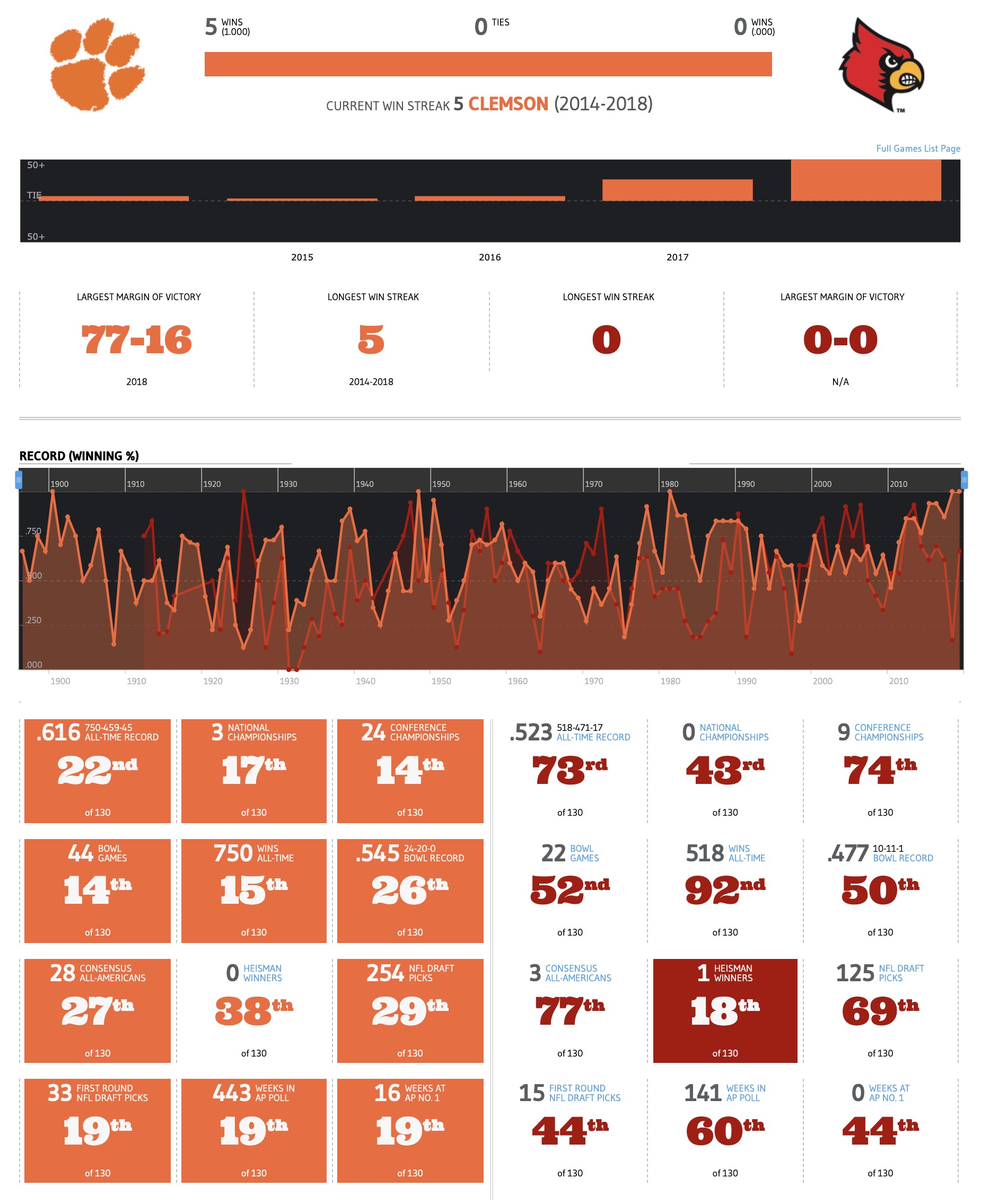 Stat of the Week:
This week's game will feature two of the ACC's most prolific offenses thus far in 2019. Clemson enters the game ranked second in the conference in scoring offense (39.2), rushing offense (238.8) and total offense (497.0); Louisville enters the contest ranked third in all of those categories.
Defensively, Clemson once again ranks among the country's elite in a multitude of categories. Clemson is one of two programs to have ranked in the Top 10 in total defense in each of the last five seasons, and Defensive Coordinator Brent Venables has his unit on pace to extend that streak to six in 2019.
The Tiger defense enters the game ranked third in the country in yards allowed per game (254.8). Clemson also ranks tied for sixth in the country in scoring defense (12.3 points per game), a mark that represents a lower average than the 14.5 points per game that Clemson's 2018 defense — which went on to become the first top-ranked scoring defense in school history — posted through the first six games last season.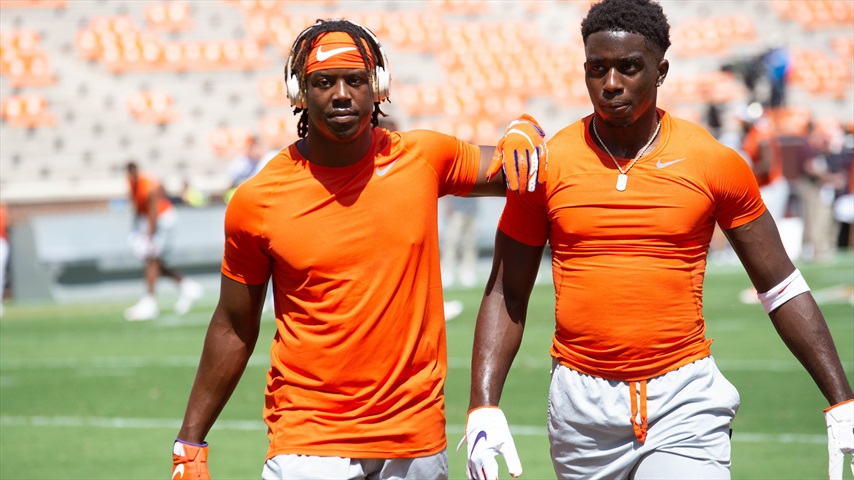 Clemson Sports Talk
Key 1: Keep Rolling
Last weekend against Florida State, the Clemson offense finally looked the part. We venture to guess that some of the improvement came simply because the Seminoles just aren't an overly disciplined team. The other reason was that Tony Elliott and Jeff Scott went at FSU and dictated play the entire afternoon.
Looking at the national landscape at the midpoint of the season, it sure feels like the Tigers are going to have to have two things happen to be certain of securing a spot in the postseason:
Win every week (convincingly)
Have other top teams lose (Thanks, Georgia)
Certainly, Clemson shouldn't be held responsible for their peers in the ACC. It's hard to believe that given what the Tigers have done the past five seasons doesn't buy them some level of respect, but unfortunately, if things are done correctly you are judged by your body of work.
Nothing that happened in the past, nor being the defending champions guarantees anything and that's why Clemson needs to be impressive more often than not.
Key 2: Sting like a bee
Clemson threw haymakers at FSU out of the gate and made a statement on the opening drive of the game. Looking back at Chapel Hill, the Tigers were sluggish and allowed the Heels to think they weren't outmatched. Belief is a powerful thing and if you give an undermanned team hope, what you saw at North Carolina will happen more often than not.
This week, the Tiger offense needs to hit Louisville early and often. In the home of legendary boxer Muhammad Ali, Clemson's offense needs to float like a butterfly from endzone to endzone, and Brent Venables' defense needs to sting like a bee.
If the No. 3 ranked Tigers can hit the Cardinals early this one will end with Clemson running laps around Scott Satterfield's squad.
Key 3: Deep Attack
It was great to see Justyn Ross have a breakout performance against FSU bringing in five receptions for 61 yards and two touchdowns. Clemson's comfortable lead at the half allowed Tee Higgins to rest a tight hamstring.
From a confidence standpoint, it would great to see Trevor Lawrence spread the football around the field, especially hitting on several deep balls. While things felt much better last weekend, seeing a repeat performance, perhaps even watching a few other young players making plays downfield would begin to enhance the threat Clemson poses to defenses.
Look for the Tigers to push the ball downfield and pressure the Cardinals to defend the entire width and depth of the field.
Prediction:
The Tigers put the hammer down last season with a 77-16 win essentially plastering the inept job that Bobby Petrino was doing to all of college football. You have to give this Cardinals' staff credit for building this team up after it was a dumpster fire less than a year ago.
Over the long haul, Louisville won't challenge Clemson and Florida State on a regular basis, but they are possibly the most likely to challenge for a spot at the top of the Atlantic Division from time to time. The bad news for the Cards is that Satterfield cannot possibly see this as a destination job and the better he does, the sooner he's out the door.
That being said. this weekend won't boost his resume as Clemson cruises.
Swanny's Prediction: 48-17 Clemson
Final Score Predictions:
| | | | |
| --- | --- | --- | --- |
| | vs. Louisville | Winner of the Week | Season Score |
| Lawton | 48-17 Clemson | Georgia Tech | 8 |
| Sanders | 42-17 Clemson | Charlotte | 8 |
| Lowell | 56-17 Clemson | Syracuse | 8 |
| Brandon | 52-13 Clemson | | 6 |
| Cade | 42-21 Clemson | FSU | 8 |
| Rob | 45-17 Clemson | Texas A&M, North Carolina | 10 |
| Simulation 👑 | 42-28 Clemson | | 6 |
Perfect Prediction = 5 points Best Prediction = 3 Points Correct Prediction = 1 Point
👑= 2018 Prediction Champion
**Pick of the Week: Indicates the best prediction.
Never miss the latest news from Clemson Sports Talk!
Join our free email list