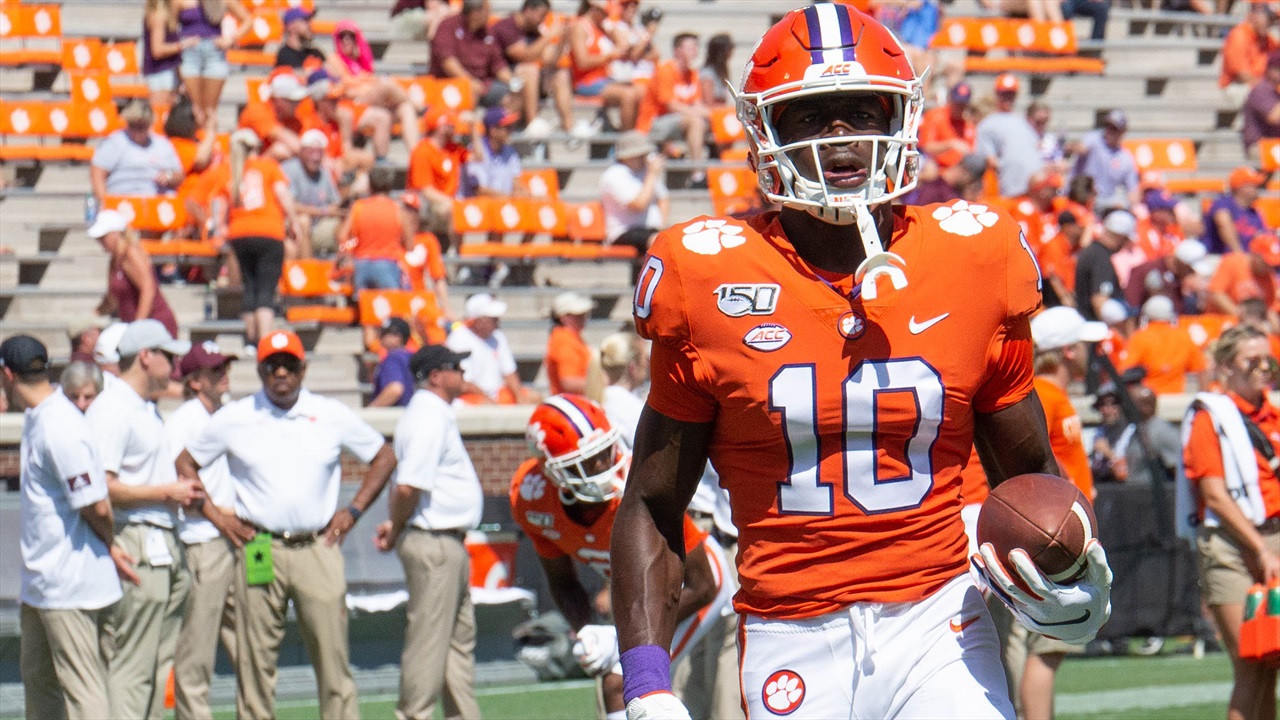 Clemson Football
Clemson shows glimpse of the future on Senior Day
---
Senior Day is a day meant for players to soak in one final moment at home and for fans to show their appreciation to what a class has accomplished.
On Clemson's Senior Day, the group with so many accolades got to go out on a high note. After the dominant 52-3 win over Wake Forest, Clemson's 2019 senior class got its 52nd win, which is the fourth-most by a class in college football history.
Sidenote: if the Tigers win out and claim another national title, the group would be college football's all-time winningest senior class with 56 total victories.
And it wasn't just the seniors whose play should have been recognized. Junior running back Travis Etienne and junior receiver Tee Higgins are not likely expected to return next year because of how solid of an NFL prospect the two are.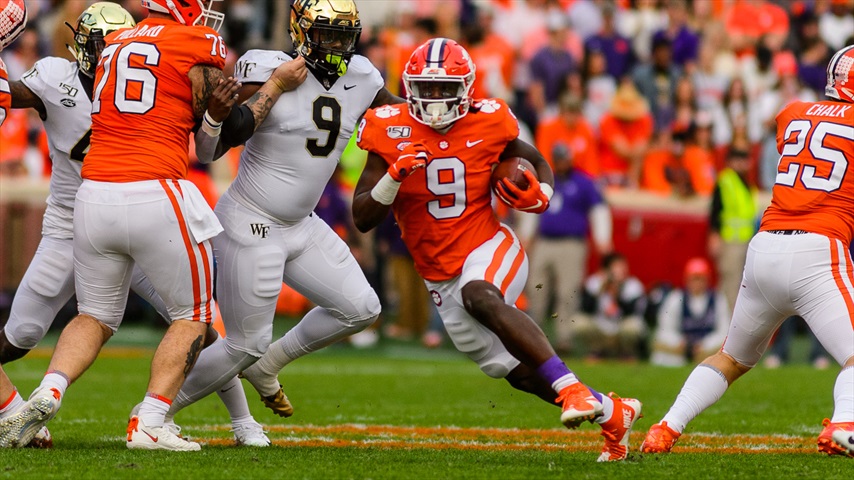 Clemson Sports Talk
We wrote after the game that if Saturday was Higgins and Etienne's final home game at Clemson, they sure couldn't have envisioned a better ending. A week after some tough drops at North Carolina State, Higgins tied a Clemson record with three touchdown catches in a single game. Etienne added his sixth consecutive game with 100 yards or more rushing.
All the more reason Senior Day was the perfect opportunity for Clemson fans to give players like Higgins and Etienne their flowers while they can still smell them.
But as the points piled on and Amari Rodgers and Justyn Rodgers left the game with injuries, we got the opportunity to see new flowers blossom.
Freshmen receivers Frank Ladson and Joseph Ngata, two players who we heard so much throughout fall camp, both scored touchdowns during the win on Saturday. Ngata caught the final score of the game, a 21-yard throw from Chase Brice, while Ladson hauled in a 10-yard grab from Trevor Lawrence.
Head coach Dabo Swinney said that the freshmen duo don't really seem like such freshmen anymore after 11 games under their belt.
"Those guys have played 11 games. Great to see Frank have a big play for a touchdown. Obviously, Joe came back and had a big one as well," Swinney said. "The depth that we got there (at wide receiver) is really good at this stage.
And with Higgins most likely leaving, Ngata and Ladson have the opportunity to be the next great receiving duo at Clemson. It feels like only a matter of time.
"It was pretty neat on Senior Day to have two true freshmen make some really big plays," co-offensive coordinator Jeff Scott said. "They've made some plays this year but that was really the first time Frank Ladson -with Justyn Ross being out for a bit, getting checked out - Frank was in there rolling with the ones.
"That was a critical play down there at the goal line and that was big to see him be able to finish that play. Then, Joseph Ngata - it was really good to see him finish that play. We keep bringing those guys along.

"That was a critical play down there at the goal line and that was big to see him be able to finish that play. Then, Joseph Ngata - it was really good to see him finish that play. We keep bringing those guys along.
Older players know how long the grind of a regular season can be. But for freshmen, going from the high school season to a college season that basically starts at the beginning of August can be quite the change of pace.
It is natural for those freshmen to hit a wall and regress a bit, kind of similar to what is experienced after a couple of weeks of August camp. But Ladson and Ngata have continued to stay the course.
"Everybody should improve as the season goes but I think for the freshmen, every week is critical," Scott added. "They've been practicing really well. I think the season is getting pretty long for them compared to high school.
"They've been here since January. Same thing happened to Justyn [Ross] about Week 8, Week 9. They're looking around like 'how long is this going to go on? I mean, this is pretty tough' and then they kind of catch their second wind."
As freshmen, Higgins and Ross sort of came on strong toward the end of their first-year campaigns. Higgins looked poised to stand next to Deon Cain as a nightmare duo on the same side of the field by the end of 2017. And we all know what Ross was able to do at the end of last season in the Playoff.
So while Clemson can display its studs on the outside in Ross, Higgins, Rodgers, and even Overton, it's important not to forget the maturation process the Ngata and Ladson have been going through - talent that could be useful moving forward into the postseason.
These guys aren't freshmen anymore, by any means. And Clemson fans caught a glimpse of that on Saturday evening.
Never miss the latest news from Clemson Sports Talk!
Join our free email list