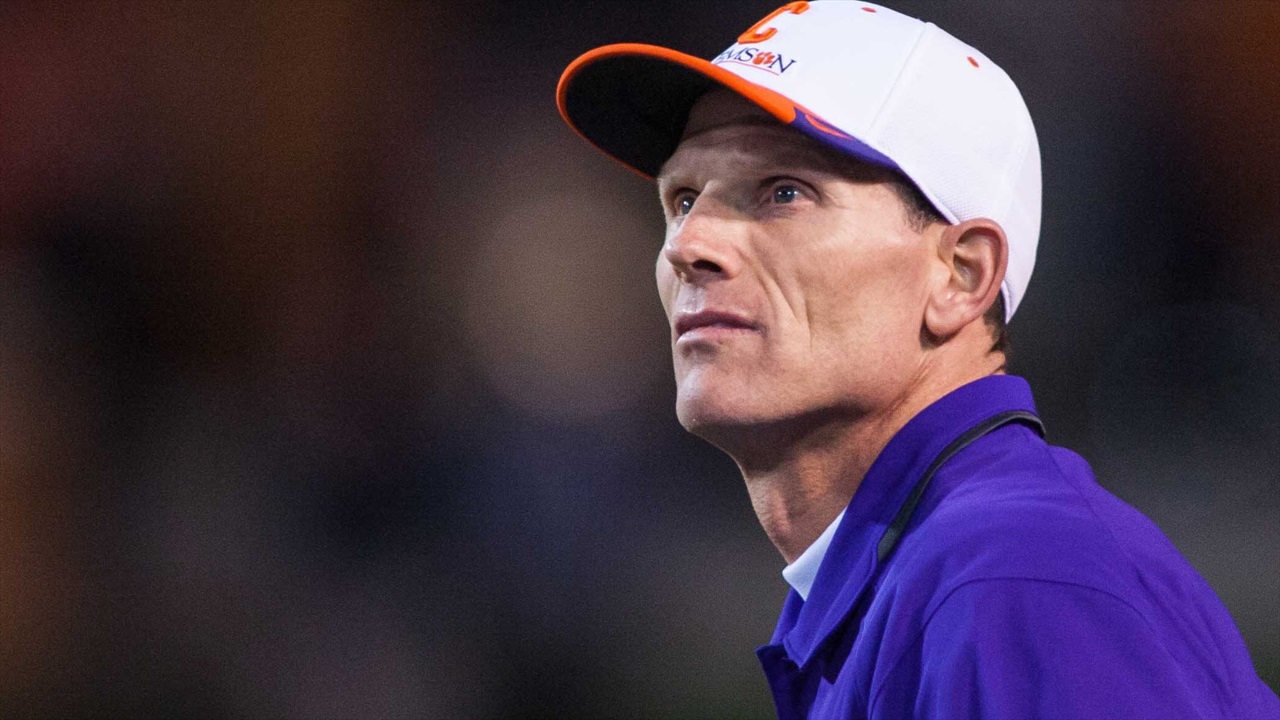 Clemson Football
Clemson's defense looking to avenge 'embarrassing' performance against South Carolina
---
Feel the difference - The best user experience on mobile devices or personal computers. Avoid clickbait and sites bloated with advertising! Join us today for just $1 or get a full year for $63.17.
Register for a FREE ACCOUNT today and you are entered to win a LIMITED EDITION Clemson football. ← Learn More
---
Brent Venables walked off the field after the latest installment of the Palmetto Bowl with a sour taste in his mouth.
Even after a 21-point win over in-state rival South Carolina, the initial reaction from Venables after the contest was displeasing after his defense gave up 35 points and 600 yards of total offense, 510 of which were Jake Bentley passing yards.
"I'm disappointed with our performance tonight," Venables said after Clemson's fifth consecutive win over South Carolina. "I didn't coach them very well tonight. I'm very embarrassed about different things that happened there tonight, and obviously, it's my responsibility to get our guys ready."
That resonated with Clemson's fan base. So much so that head coach Dabo Swinney wanted to make it perfectly clear that beating your rival by 21 points should be celebrated, not irritated.
Much of Clemson's lapses in defense that night came at the hands of Clemson's back seven just making mistakes and getting beat. The Tigers gave up scoring plays from 75, 67, and 32 yards out. And much of the damage came from Deebo Samuel, now San Fransico 49er, who had ten catches for 210 yards and three touchdowns. Wide receiver Shi Smith had nine catches for 109 yards and a score as well.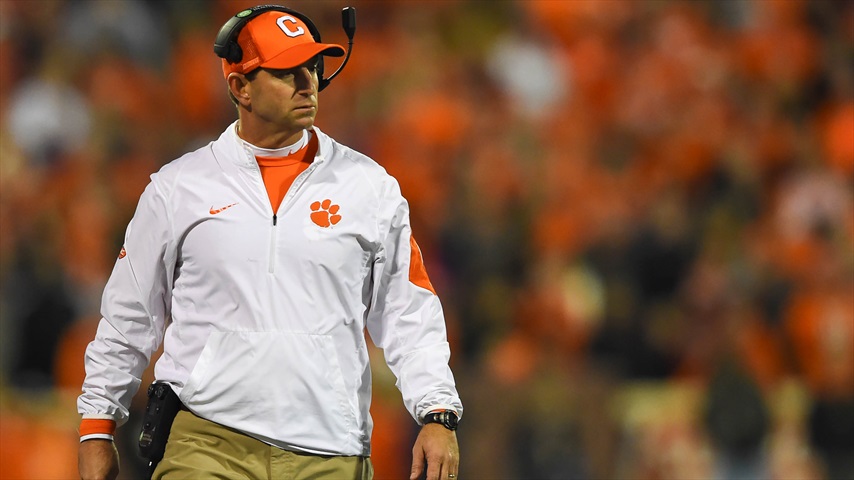 Clemson Sports Talk
This year, Jake Bentley (out for season) and Bryan Edwards (questionable) are out due to injury, plus Samuel in the pros, leaving a much more manageable situation for Venables' defense, a crew that is playing lights out right now. But Clemson's defense remembers that foggy November night from last year quite well, and they are using that embarrassment for a little extra motivation.
Safety and Columbia native Denzel Johnson said earlier in the week that Swinney brought up last year's performance and the Gamecocks and how the back seven did not measure up to standards. The message was clear to the team: don't let it happen again.
"They had like 500 something yards passing I think it was, which was super embarrassing for us as a back seven because we pride ourselves on our performance obviously so, taking that, seeing the film last year was very disappointing for us and we just can't let something like that happen again," safety Tanner Muse said. "That's just not who we are."
Of course, it wasn't all bad for Clemson's defense. Sort of like that year's close win against Syracuse and this year's one-point win over North Carolina, that game served as a wakeup call for the defense.
In the ACC championship and both Playoff games, Clemson's defense gave up a combined 29 points and 455 passing yards. So far this season, Clemson has held 11 straight opponents below 300 yards of total offense for the first time since 2000. Clemson's current second-ranked total defense has also held nine consecutive opponents to less than 200 yards passing and has not allowed more than 20 points in 14 straight games.
Or, since last year's game against South Carolina.
"I think pride was wounded and again, we had good leadership respond the right way and (they) were a little more focused afterwards," Venables said. "I think human nature is when you feel like you're playing well is to take one hand off the wheel and bad things can happen. I think it righted the ship and that particular week, we didn't play well and that was humbling for that group and having a group of guys that care a lot and how they perform and you didn't have to say a whole lot."
"After that game, it was a wakeup call for us because we did really well up until that point and we went into the ACC (Championship) and the other games, playoff and national championship we saw a new life in us so, it was kind of humbling motivation," Muse continued. "I think you saw the rest work out for us."
-- The better team usually wins this game…
Unless you turn the ball over.
The cliche of "throw the record books out the window" could also be thrown out the window when it comes to this rivalry. There have been some upsets before when Clemson and South Carolina have faced off, but the team with the better record going into the contest is 24-9-1 in the game since 1981.
But one aspect that can turn the game on its head is turnovers.
Swinney's squad is currently plus-10 in the turnover margin this season, which is by far his best margin as Clemson's head coach.
2009: +6
2010: -3
2011: -1
2012: +2
2013: +6
2014: +6
2015: -2
2016: -1
2017: +4
2018: +7
2019: +10
When the Tigers traveled to Columbia in 2013, they had a +10 turnover margin until they proceeded to give the ball away six times that day.
While Clemson was on the wrong end of that 5-game skid to the Gamecocks from 2009-2013, the Tigers were -12 in the turnover margin.
"I felt like some of those games that we lost when we were on the other side of the streak I felt like we had a better team overall, but we did not play well enough that day. They were the better team that day. A lot of that can be credited back to turnovers," co-offensive coordinator Jeff Scott said.
Even when Clemson was No. 1 in the country and South Carolina was 3-8 with an interim head coach in 2015, the Tigers still had to hold on in the fourth quarter to a 37-32 win because Clemson turned it over three times. In every other game in Clemson's five-game winning streak against the Gamecocks, the turnover margin has been even.
Look, Clemson should continue its reign within the state of South Carolina on Saturday fairly easy. No one is arguing against that. The Tigers are the better overall team and look to be on a warpath.
But turning the ball over, especially on the road, could give a depleted South Carolina team a whole bunch of unnecessary momentum. And history will tell us that when that happens, this rivalry can get dicey and anything is on the table.
Even if you are the better team.
Never miss the latest news from Clemson Sports Talk!
Join our free email list