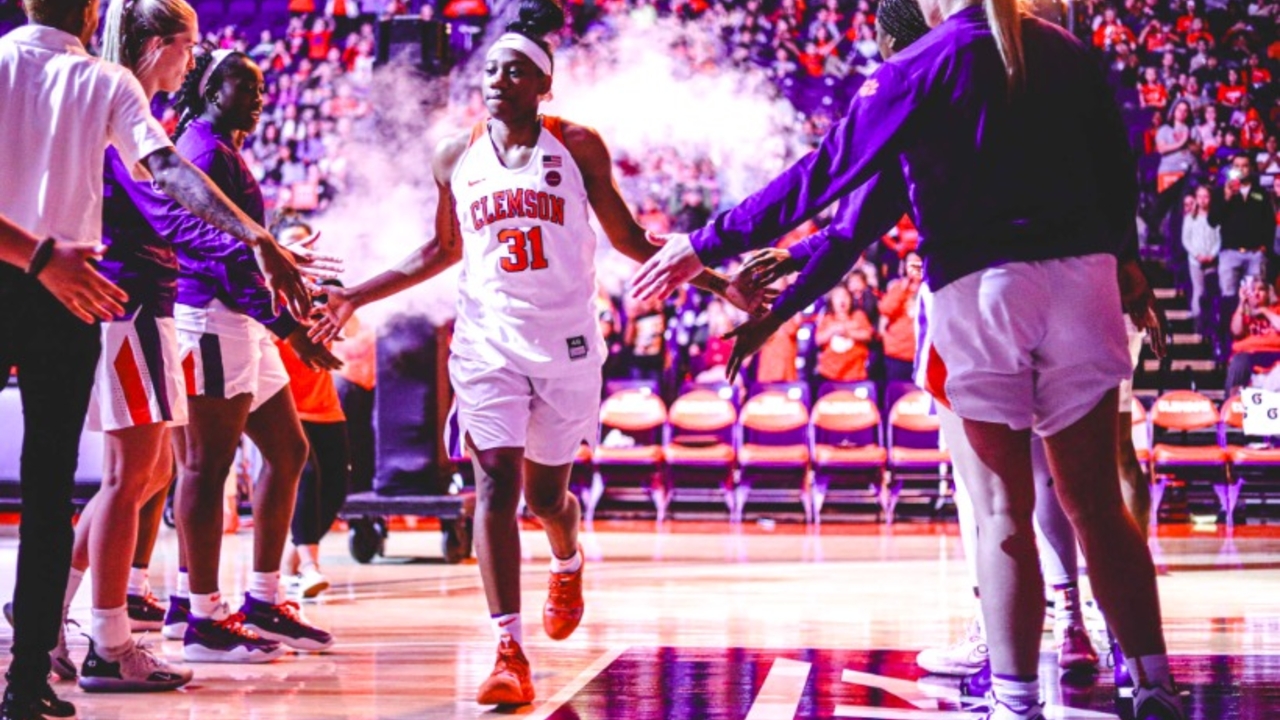 Clemson Women's Basketball
Spray Posts Season High, Tigers Fall to No. 8/10 Florida State
---
Clemson, S.C. – Kendall Spray knocked down six threes and finished with a season-high 19 points, but No. 8/10 Florida State used a strong second half to down Clemson, 81-64, in Sunday afternoon's conference opener inside Littlejohn Coliseum. The win moves the Seminoles to 9-0 (1-0 ACC) on the season, while the loss drops Clemson to 3-7 (0-1 ACC).
Spray's six threes were just two shy of tying a Clemson single-game record (8 by Kelly Gramlich, 2013). The redshirt junior finished 6-11 from beyond the arc and added two rebounds, two assists and a steal. Amari Robinson added 14 points and six rebounds, while Kobi Thornton tallied 13 points and a team-high nine rebounds.
Florida State opened an early lead on the Tigers in the first quarter, before Clemson cut the lead to five after 10:00. The Seminoles pushed the lead to 10 at the 9:15 mark, but the Tigers continued to chip away at the lead. Clemson used a 9-0 run on back-to-back threes by Spray and one by Kaylee Sticker to grab its first lead of the game at 33-30. Following a layup by Meertens that gave Clemson a two-point advantage, FSU finished the half on a 7-0 run to take a 40-35 lead into halftime.
The Seminoles pushed the lead to 13 to open the second half, then held off a Tiger comeback and took a 12-point advantage into the fourth quarter. Clemson cut the lead to 10 early in the fourth, but Florida State used a 6-0 run to push it to 16 before the game's final media timeout. Florida State added to its lead to take a 79-59 advantage, before Clemson cut it to 17.
Kiah Gillespie and Sammie Puisis tied for the team lead for Florida State with 17 points each, while River Baldwin added 12 points on 4-4 shooting from the floor.
The Tigers are back in action next Sunday, December 15, taking on Mercer in Macon, Ga., at 2:00 p.m.
Never miss the latest news from Clemson Sports Talk!
Join our free email list