Photo by © Joshua S. Kelly-USA TODAY Sports
Clemson Football
Jeff Scott named head coach at South Florida
---
Moments ago, Jeff Scott, Clemson co-offensive coordinator, was named the new head coach at South Florida, taking over after Charlie Strong was fired last week.
Scott will be introduced to the university and Bay area community on Wednesday on the USF campus. Details on the introductory press conference will be forthcoming.
Scott was not made available to the media after Clemson's 62-17 win over Virginia on Saturday, sparking conversations of a potential move on the Tiger staff.
South Florida is a great landing spot for Scott as he is a key recruiter in the Sunshine State for Clemson. It should also be noted that his father, Brad Scott, is a USF graduate and will most likely move into the athletic department as well in an administrative or advisory role.
Right now, the expectations are that Scott will remain in Clemson throughout the Tigers' run through the College Football Playoff. One story to follow will be his involvement in recruiting or lack thereof, given his acceptance of the job a USF.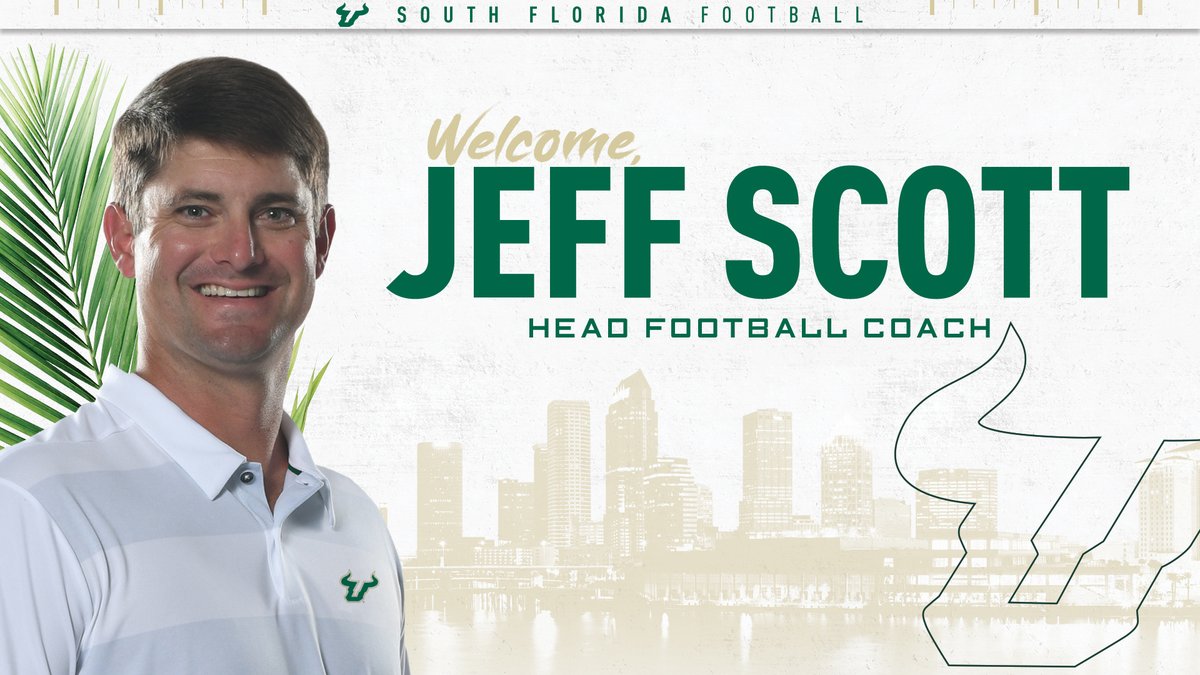 Since Scott and co-offensive coordinator Tony Elliott took over the role at the end of the 2014 season, Clemson has racked up a 69-4 record with two national titles, five consecutive conference titles, and five straight trips to the College Football Playoff.
Scott moved into the co-offensive coordinator position after being named receivers coach back in 2008 when Dabo Swinney took over the job when Tommy Bowden was relieved of his duties after six games.
USF athletic director Michael Kelly has ties back to the ACC and has undoubtedly seen the Tigers' success in the College Football Playoff as a reason to believe that Scott was right for the job. Kelly had this to say about the new head coach.
"Jeff is a very bright, enthusiastic and driven leader for our program and we are thrilled to welcome him to USF and back to Florida, where he was born and where he has recruited so well for Clemson for many years," Kelly said. "He is a young and extremely gifted offensive mind, a developer of high-level talent and an elite national recruiter who brings the experience of having played an integral role from the beginning in helping to build one of the most successful programs in college football. We are thrilled that he and his wife, Sara, and their daughter, Savannah, are joining our Bulls family and will be part of the exciting future of USF football."
According to USF's website:
"Kelly became the COO of the College Football Playoff (CFP) in 2012 and in that role directed the organization's day-to-day operations and was instrumental in launching the playoff. In his role at the CFP, Kelly managed the site selection process for the CFP National Championship and oversaw all aspects of the National Championship Game and associated ancillary events, including the event hosted by Tampa Bay in 2017. In addition, he served as the primary liaison to ESPN and managed the CFP's relationship with the "New Year's Six" bowl games. He also participated in all meetings of the CFP selection committee.

Prior to his stint at the CFP, for six years Kelly served as senior associate commissioner of the Atlantic Coast Conference, overseeing football, broadcasting and communications. During his time with the ACC, he built strong relationships with coaches, media, television network partners, conference officials and university leaders throughout the country."
As for the vacated role at Clemson, the Tigers have several options. If Swinney wants to continue with co-offensive coordinators logically, quarterbacks coach Brandon Streeter would make sense as the choice. He, like Scott and Elliott, is a Clemson graduate and is undoubtedly worthy of a bump in salary.
Many believe offensive assistant, and former Northwestern High School coach Kyle Richardson or Tyler Grisham, a former Tiger wideout, could be elevated to the 10th coaching position, but you never know as Scott could reach into Clemson's ranks to fill his staff with the Bulls.
Never miss the latest news from Clemson Sports Talk!
Join our free email list