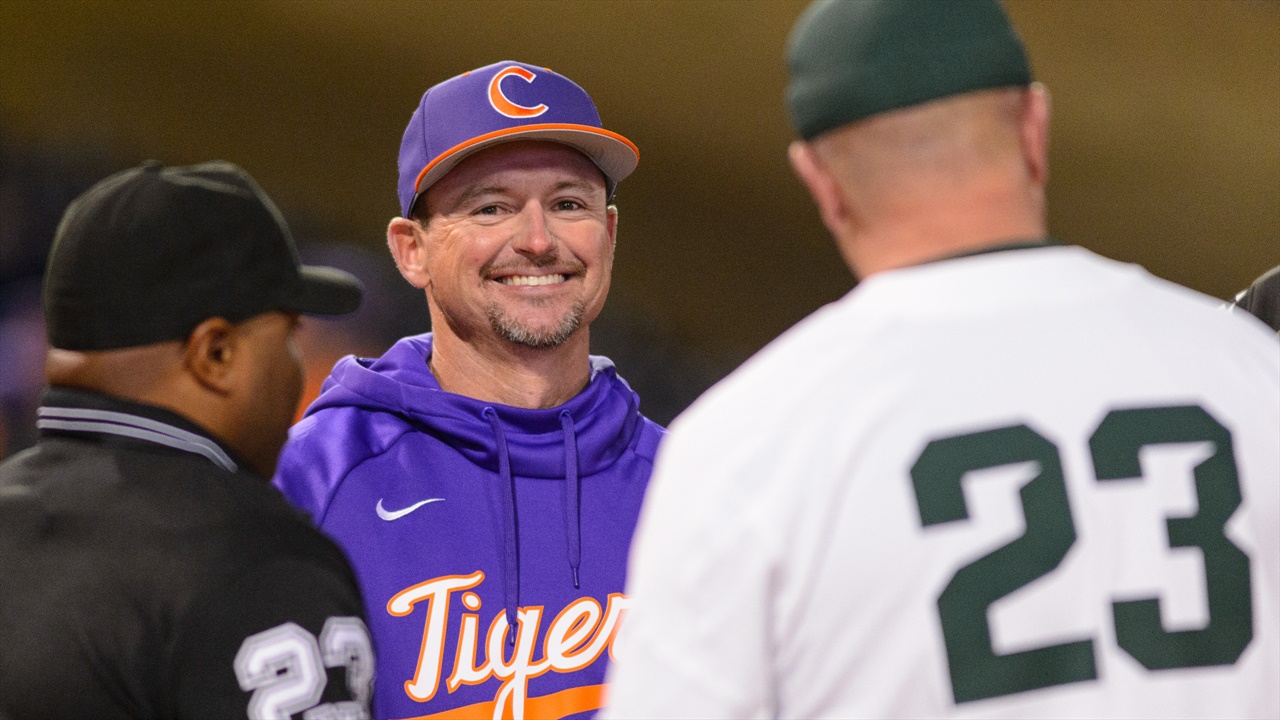 Photo by © David Grooms/Clemson Sports Talk
Clemson Baseball
Noting ACC Baseball - Feb. 20
---
• A busy second weekend lies ahead for ACC teams, which stand 41-14 (.745) versus non-conference team teams less than a week into the 2020 season … A total of 44 games involving league teams are set for this weekend, including top-ranked Miami's home series against second-ranked rival Florida. This will be the first time Miami and Florida have met for a regular-season series with both teams ranked in the top three since 1992, and both Friday and Saturday's games are already sold out.
• Clemson, Duke, Florida State, Georgia Tech, Louisville, North Carolina, NC State and Virginia also have home series scheduled … ACC teams have combined to win 30 of 35 home games versus non-league teams thus far.
• Miami moved up two spots to the No. 1 spot in the DI Baseball national rankings following last weekend's sweep of Rutgers … The Hurricanes are ranked No. 1 in a poll for the first time since 2016, when they held the top spot in the ESPN/USA Today Coaches Poll, Baseball America Top 25 and Collegiate Baseball Poll for two consecutive weeks beginning on April 11 and again on April 18. The Canes were a consensus No. 1 team on April 11, 2016, also holding the top spot in the NCBWA poll … A total of nine ACC teams are currently ranked in at least one poll, and none of the rankings feature fewer than seven ACC teams.
• NC State head coach Elliott Avent earned his 1,100th win last Friday when the Wolfpack blanked James Madison in its 2020 season opener … Three current ACC head coaches own at least 1,100 wins with North Carolina's Mike Fox at 1,480 and Georgia Tech's Danny Hall at 1,273 … With NC State among four ACC teams that remain unbeaten, Avent now sits at 1,103 wins.
• Fox's 1,480 wins rank first among active NCAA Division I coaches, while Hall stands fifth and Avent eighth … Fox (.732), Louisville's Dan McDonnell (.714) and Virginia's Brian O'Connor (.707) own the three highest winning percentages among active D-I coaches.
Never miss the latest news from Clemson Sports Talk!
Join our free email list