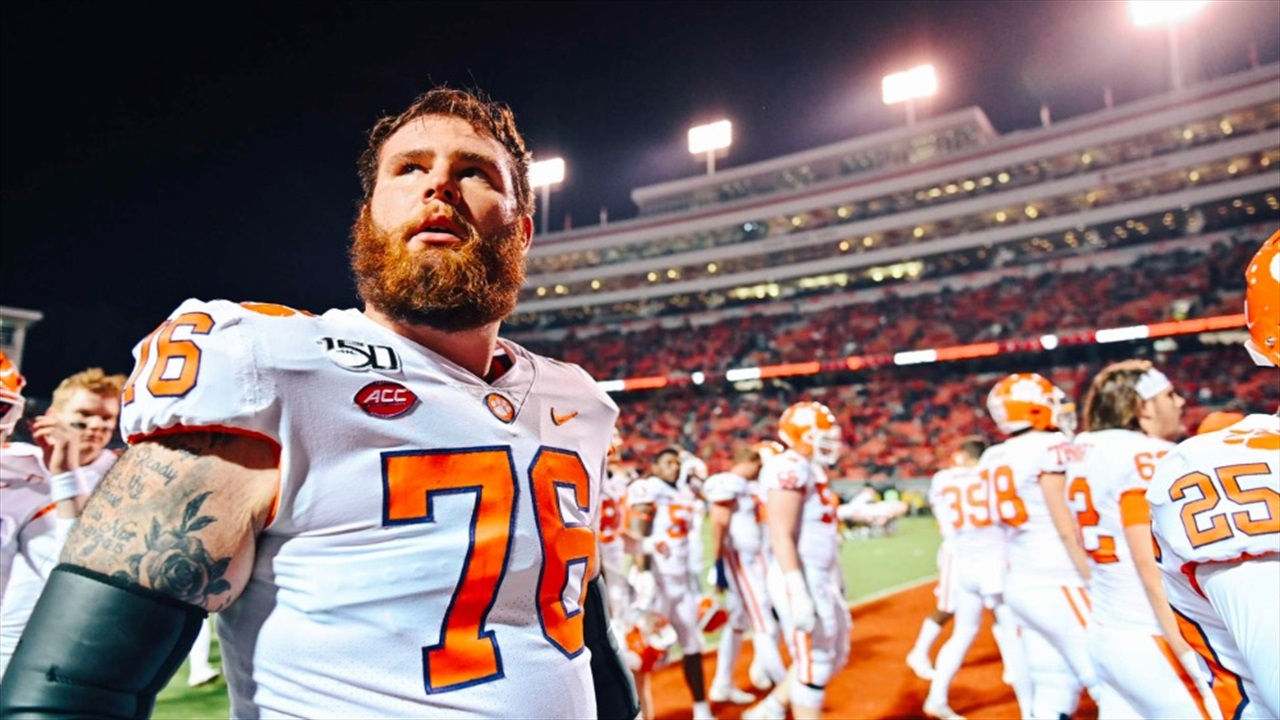 Photo by ClemsonTigers.com
Clemson Football
Sean Pollard looks to make a difference during Clemson's Pro Day
---
Earlier this week, we caught up with Sean Pollard to talk about his time at Clemson. Pollard has taken advantage of his platform time and time again to raise money for charity, including his All-Off for Cancer events.
Recently Pollard continued that trend by signing up to be a part of the Reps for Rare Diseases program. According to his page on PledgeIt.org website, Pollard says:
"As I take a step toward my NFL dream, I'd like to use this opportunity to give back. I have committed my performance at the Clemson Pro Day to support Uplifting Athletes and its mission to inspire the Rare Disease Community with hope through the power of sport."
If you are interested in supporting Sean, as he participates in Clemson's Pro Day, click here to go to his PledgeIt.org page.
Pollard told us that his motivation to give back comes from his relationship with God.
"No. 1, it's obviously God, it might kind of sound cliché, but honestly, he's been such an impactful part in my life. He always comes first. I think he's just given me this calling to help people," Pollard said.
"The pure joy I get, I don't do it for any recognition, I don't do it for individual awards. I do it for the pure enjoyment of seeing someone's day that's better. Spending some time with someone or being able to raise some money to the point where someone can have a fun day with their family. They can get money towards research that maybe that doesn't have that much funding. So just the pure enjoyment of helping people out is what gets me doing day in and day out."
Pollard's goal today is to raise $2,000 by benching 225 pounds 21 times.
"I think it's going to happen for sure. I'm hoping to get a little more. A little bit of adrenaline pumped up, and obviously, I'm definitely going to make sure I get more even if I have to strain a little bit harder."
As for how he is feeling heading into the pro day, Pollard says he's ready to go.
"I'm feeling good. The body is feeling good. I'm excited to have that adrenaline pumping again and compete with some of my good buddies that I played three, four, and five years with."
Looking back on those years, Pollard said that things really went by quickly.
"Coach Swinney has a big thing that says, 'days and weeks might be long, but the years are short,' and that's one of the biggest things I can honestly say about my college career. Trust me, there were some long days playing football and there are definitely some long weeks. At the end of the day, I can still remember when I first graduated high school early and enrolled that spring semester-- wide-eyed and had no idea what was going on. Then this past December, I'm a graduate, and I've been gone out of Clemson for seven weeks now, it's just crazy how fast it all goes by."
We've got a lot more from our interview with Sean Pollard coming up later this week for our PREMIUM SUBSCRIBERS. Pollard gives us an inside look at Clemson's offensive line moving forward, an inside look at Trevor Lawrence, and much more! Join today for just $1 or get a year of ClemsonSportsTalk.com for only $63.17.
Never miss the latest news from Clemson Sports Talk!
Join our free email list