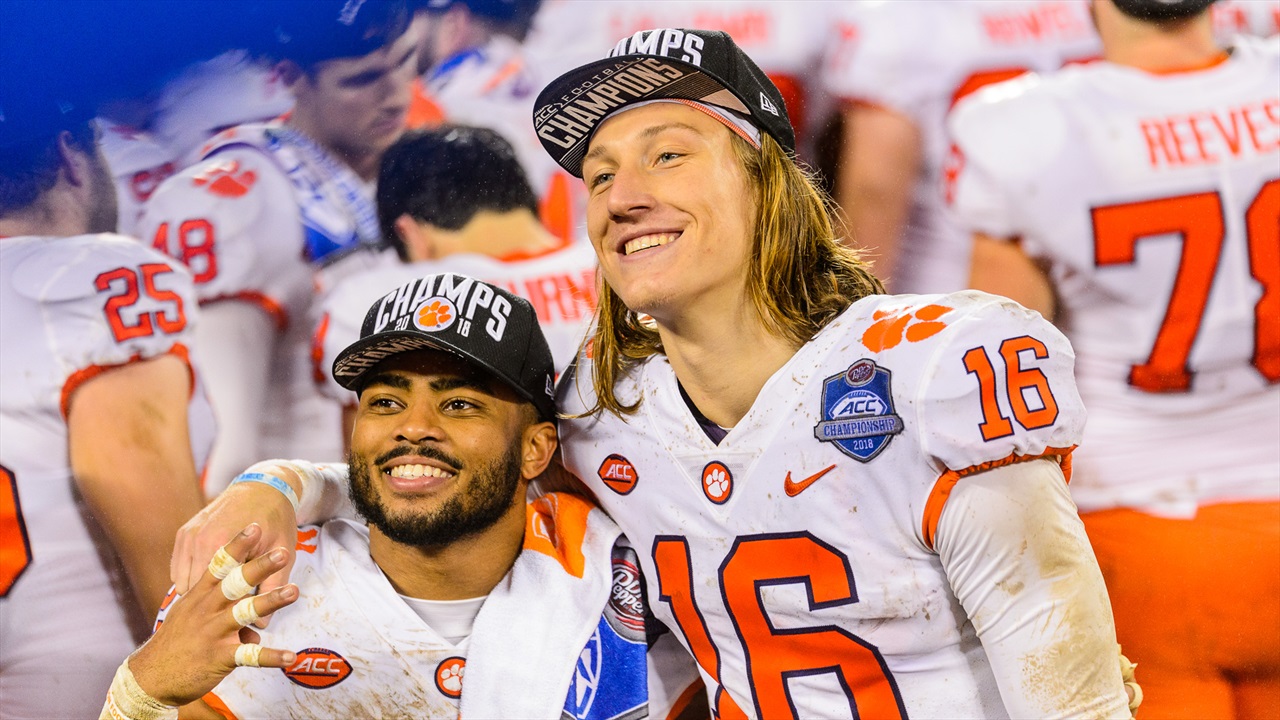 Clemson Football
Clemson athletes lead Black Lives Matter movement in fight for equality
---

---
Some things are just bigger than football, and this Saturday, Clemson's football team will take a stand against systemic racism while advocating for social change.
Led by Darien Rencher, Trevor Lawrence, Cornell Powell, and Mike Jones Jr., Clemson's football program will "gather people together for something that is right and shows that black lives do matter," according to Rencher.
The four Clemson student-athletes have taken the lead in organizing The Clemson Community Peaceful Demonstration and March for Change. The peaceful demonstration is scheduled to be held at 6:00 PM on Bowman Field. The march is a significant opportunity for the Tiger program to be a more substantial part of the movement that we've seen nationally in recent weeks. Dabo Swinney is also expected to be at the two-hour event.
"I would just say, as a young black man, it's been draining. I can't remember the last time I've been so emotionally drained. Just because I feel like all your emotions are just flooded with everything going on," Rencher said. "You look at your phone. I feel like it's constant-- videos showing the evil in this world. I would just say at the same time, I feel like our generation really is trying to push the ball forward and take the step of our generation. I feel like every generation has led us to this point. We're just joining in on the fight and feel like it's going to look different for us to take a step, and I feel like we're doing that."
"We've really been working together and trying to come up with something that would be impactful," Lawrence said. "We want to do it the right way, and I think it's important. We're not the first ones that have used our voice to try to make a difference. That's something that's important to us to recognize, everyone that's come before us, that's also made a difference."
Clemson's team came together on Tuesday evening to address many of the issues and share stories from their lives. Rencher noted that the entire team, including the staff, has done a tremendous job pulling together.
"I think that's what we've done on our team, our staff and ultimately, like that's what we want to continue to do in our community as we join the fight of so many people that have been trying to fight for equality in South Carolina and in the world at large," Rencher noted.
While the group of upperclassmen are now leading the way, Powell noted that Dabo Swinney was also a part of activating the team to make a change in the world.
"The meeting was basically about him being able to listen to us and hearing our pain and hearing our frustration with what's been going on around the world. The black players on the team are really hurting from everything that's been going on," Powell said. "He (Coach Swinney) did a really great job of just listening, understanding, and hearing my thoughts. At the end, he gave some great feedback and a great discussion for us. He gave us great opportunities that we have in the future coming up. I think it was really good for us to get our feelings out and come together as a group."
"Personally, I was kind of heartbroken at first, because I feel like growing up, I've seen this over and over and over again. But to keep a long thing short, right now, I've felt more hopeful than I have in my entire life," Mike Jones Jr. stated. "I've had tough conversations that I could have never seen myself having two months ago."
Never miss the latest news from Clemson Sports Talk!
Join our free email list