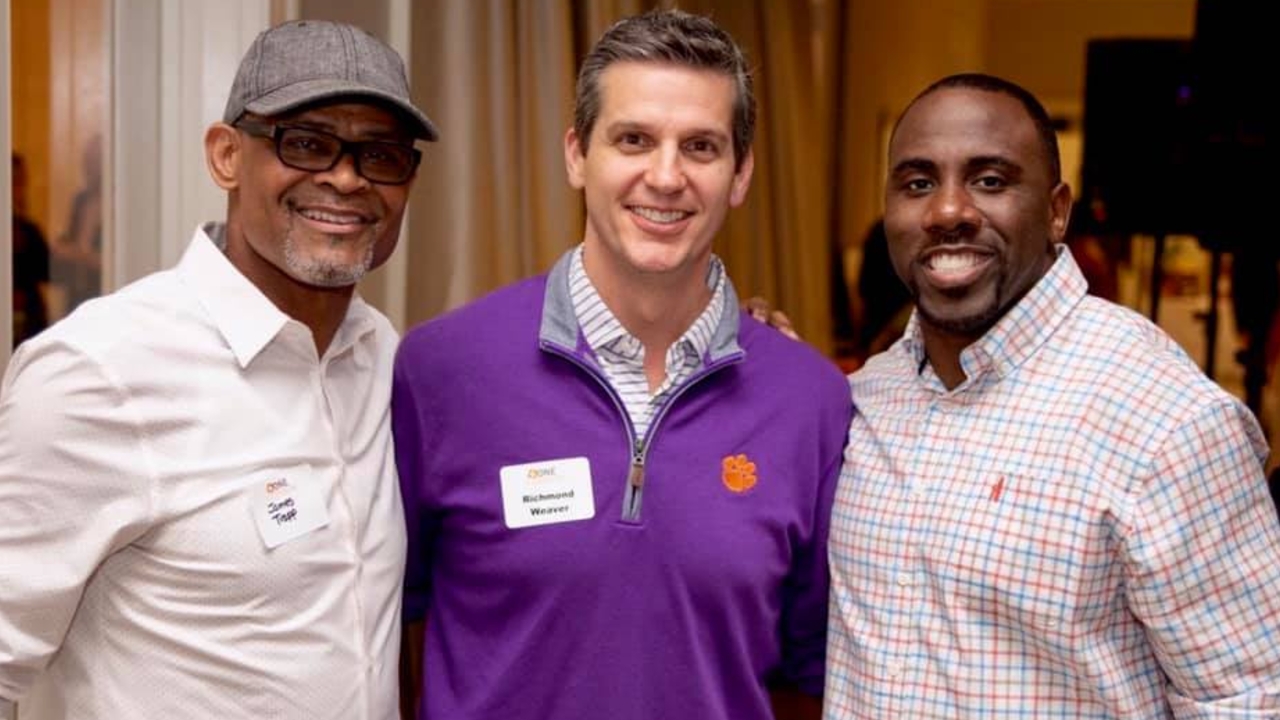 My Life in Sports: Richmond Weaver
---

---
Before Richmond Weaver got into podcasting, he was a part of Cliff Ellis' Clemson basketball staff. In 1990, led by players like Eldon Campbell and Dale Davis, the Tigers won the ACC Regular Season Title, and Weaver was convinced that the team would have advanced to the Final Four had it not been for Tate George's last-second shot in the Meadowlands. Clemson would have gone on to face Duke, who they had already beaten that season.
Ellis allowed Weaver to stay on the staff as a manager which led him into his dream of coaching college basketball. He was a Division I assistant coach at Farleigh Dickinson University for one year before spending two years at the University of Maryland-Eastern Shore. In 1996, Weaver, along with the entire staff at Maryland Eastern Shore was fired.
Weaver said in an exclusive interview with ClemsonSportsTalk.com that he thought things would work out to where he could reconnect with Cliff Ellis, who was then at Auburn, but it didn't come together.
"Next thing I know, there's really no opportunities and pride got in the way because I could have had some JUCO opportunities, but I'm thinking to myself, 'Hey, I'm a Division I assistant coach, I can't go to Junior College. Because, you know, I'm too good for that.' Pride got in the way and nothing was really there," Weaver said.
He decided to take a job temporarily in medical devices sales medical device sales, and what was thought to be a brief stop has turned into a nice career. But deep down, Weaver knew he was missing being a part of the sports scene.
In 2017, Weaver had been telling his children to follow their dreams and passions and don't be afraid of adversity, while standing in the mirror, knowing that he hadn't been practicing what he was preaching. It was Clemson's national championship win over Alabama in January 2017 that sealed the deal for him. Weaver was going to launch a podcast and get back into sports.
"I decided that I was going to try to start a podcast and lo and behold, I was fortunate enough some things worked out. I remember when Clemson wins the national championship, Deshaun hits hunter Renfrow, we're celebrating as a family going crazy and I'm jumping up and down screaming, 'I'm starting a podcast, I'm starting a podcast!'" Weaver said.
The podcast, Rich Take On Sports, was launched in May 2017 and just recently celebrated its third year. With a wide range of guests, Weaver has capitalized on the storytelling side of sports podcasts. Weaver's vision has paid off as he didn't want to create an opinion based podcast, where he was breaking down games.
"I thought I wanted something to be a little bit different to hear, behind the scenes type of things. What their journey was like because [it's] one of the things that I think often gets missed when we have athletes and people on TV."
"I thought I wanted something to be a little bit different to hear, behind the scenes type of things. What their journey was like because [it's] one of the things that I think often gets missed when we have athletes and people on TV. We think their life is a certain way and that they got to this point just easily and now they're at the top of their profession. And it's not that way. They go through the same struggles, ups and downs that every one of us goes through. There was an aspect you never know what one little bit of information might be the inspiration for somebody else.
Give them a little bit of hope that, 'Oh, wow. I didn't know that that person lost their brother in a tragic wreck. Or lost their parents this way and had to overcome that type of adversity, or were homeless for several months, and now they're one of the best quarterback coaches in the nation,'" Weaver stated. "Those types of things that you just don't really know, and maybe it could be an inspiration for somebody. But it was also about how sports shaped their life and impacted their life."
With the coronavirus pandemic gripping the country, Weaver says the impact that sports have on our lives is being felt, and we're seeing it right now.
"Obviously, there are the headlines, as far as the pandemic, but there's also, 'When is sports coming back? Why can't we get sports now? What does it mean if there's not going to be football in the fall?'", Weaver said. "Those are major headlines and not just from the perspective of we know there's so many dollars associated with sports because it is a business, but just from the aspect of what it is for society and how it brings so many people together. [It] can give hope in so many different ways, so that's what I wanted to be able to capture with some of these guests and have it where it's very conversational."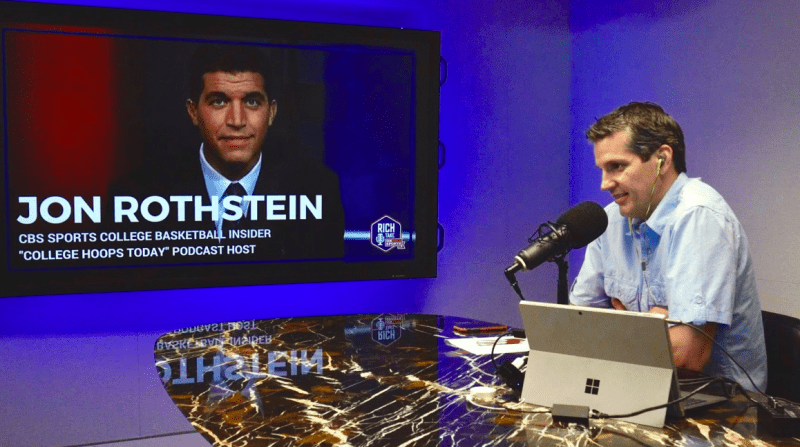 In late 2019, Mark Childress, the host of The Mark Childress Show on 105.5 The Roar in Clemson, approached Weaver of the idea of being able to put together something to relieve classic Clemson football games from the past. But they needed help from Clemson to piece it together. With the help of JMI Sports and Clemson Sports and Campus Marketing, the Clemson Greatest Games series came to life.
The first two episodes aired recently and features 10 more games, including Clemson's 2014 win over South Carolina, the 2015 win over Notre Dame in a downpour, and many more. The show features former players like Kendall Joseph, Eric Mac Lain, Artavis Scott and Tanner Muse along with other special guests.
Never miss the latest news from Clemson Sports Talk!
Join our free email list