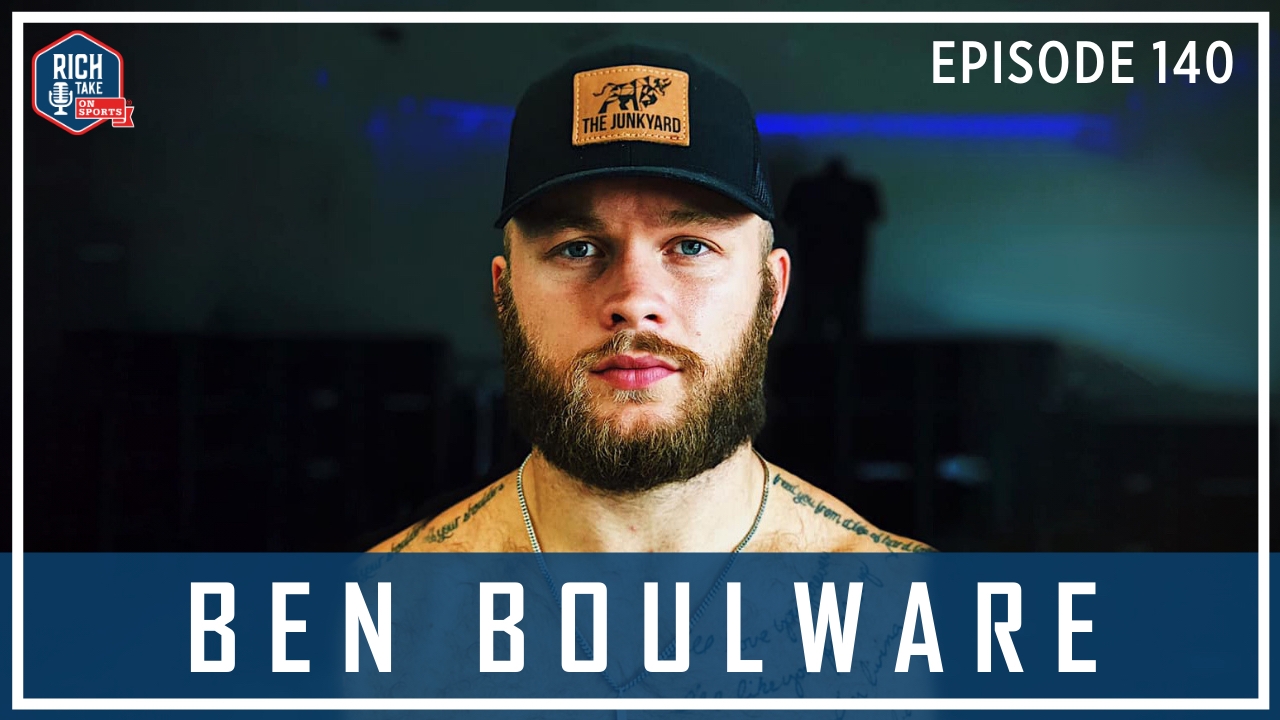 Rich Take On Sports: Ben Boulware
---
ClemsonSportsTalk.com is excited to announce that we are adding another great show into the mix as Rich Take On Sports will also be hosted and distributed on our website. You can check out all of Richmond Weaver's incredible work on RichTakeOnSports.com.
Richmond's work is second to none and his incredibly engaging interviews are going to add amazing content to our site.
We look forward to sharing his show with you and having him as a part of our team.
Ben Boulware: BUILDING a culture and community
Show Notes:
The proper name of Boulware's gym is The Junkyard not Junkyard Fitness; only used the word fitness because it was least expensive for website rights and social media
Co-founding The Junkyard with Marcus Brown and name came from former Clemson football teammate Dorian O'Daniel
His time at Clemson prepared him for this next chapter in his life as an entrepreneur because of his time with Coach Brent Venables who Ben believes is one of the greatest leaders that he's been around
Started the gym in January 2018 and at the beginning and for the first four months they were conducting free classes until they officially opened on June 4th, 2018 in Anderson, SC
Culture and community is different at The Junkyard and that has been Ben's goal is to build that type of community through relationships
His dad raced motocross and that was the plan for him growing up as the family would travel so he and his brother Garrett could race
Broke his arm which got infected and that ultimately ended his racing career as a young kid and transitioned to football and baseball
Signed with Clemson University to play football and immediately noticed that talent and the preparation are the two key differentiators from high school to college
Coach Venables pushed him harder than any other player to the point that during his Sophomore year he decided to quit but Coach Venables convinced him to stay
Even though he believes that Coach Venables broke him down because he knew he could handle it, Ben feels that he responds best with positive motivation and praise
He was pissed that he didn't get drafted but then after being released by the 49'ers, he didn't even try hard and was purposefully not trying so teams wouldn't want to sign him
---
To Subscribe to YouTube Channel: Rich Take On Sports
To Follow Rich Take On Sports on Twitter: @richtakesports
To Follow Richmond Weaver on Twitter: @richmondweaver
To Follow Rich Take On Sports on Instagram: @richtakeonsports
To Follow Richmond Weaver on Instagram: @richmondweaver93
To Follow Rich Take On Sports on Facebook: @richtakeonsports
To Follow Ben Boulware on Twitter: @benboulware7
To Follow Ben Boulware on Instagram: @benboulware
To Follow The Junkyard on Instagram: @thejunkyardfitness
To Learn More About The Junkyard: The Junkyard
Featured Image Photo Credit: Ben Boulware via Facebook
Never miss the latest news from Clemson Sports Talk!
Join our free email list