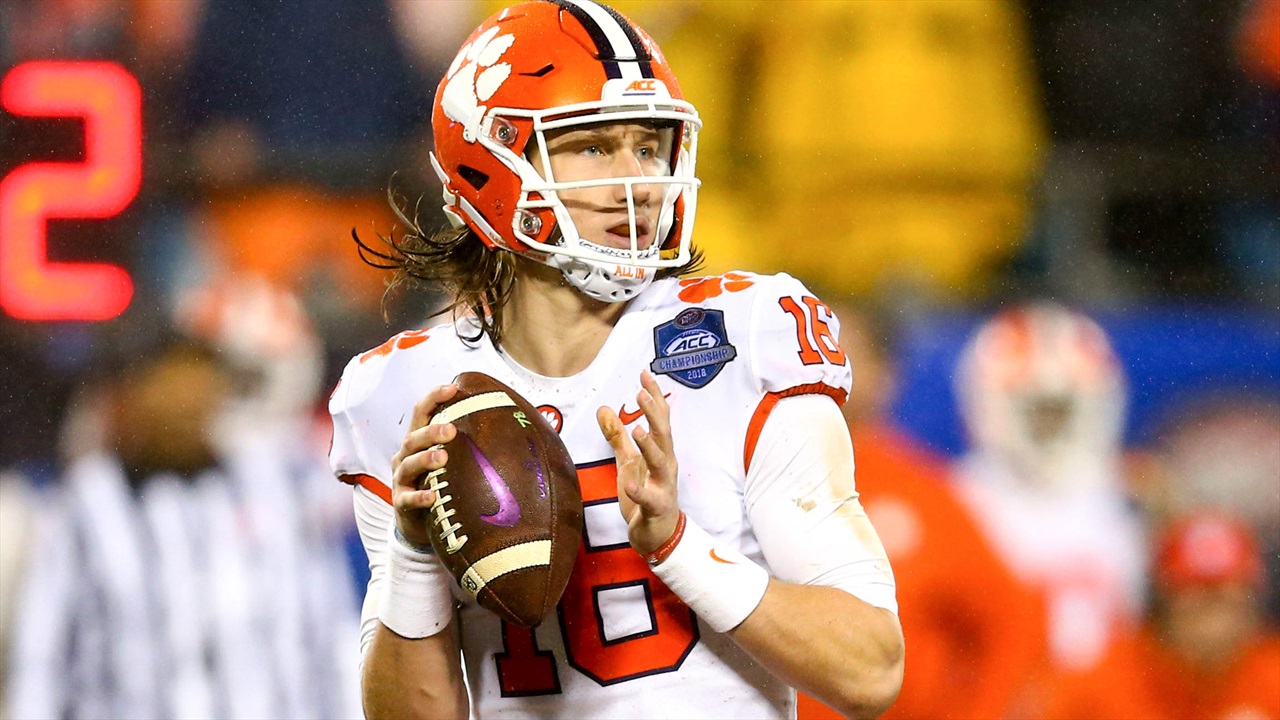 Photo by © Jeremy Brevard-USA TODAY Sports
Clemson Football
Paw Predictions: No. 1 Clemson at Wake Forest
---

Feel the difference - The MOST DIGITAL CONTENT covering your CLEMSON TIGERS! Avoid clickbait and sites bloated with advertising!
---
No. 1 Clemson is in Winston-Salem to take on Wake Forest in the College Gameday game, and the Tigers are currently a 34 point favorite over the Demon Deacons. You can see how some of the national media is viewing this game below.
The last time they met:
---
247 Sports, 45-10 Clemson/52-7 Clemson
What they said:
Hummer: I really respect what Dave Clawson has done with the Demon Deacons program. But this game between border foes just hasn't gone well lately. The Tigers won 63-3 in 2018 and 52-3 in 2019. Last time I checked, Trevor Lawrence and Travis Etienne are still playing for Clemson. Throw in the fact two of Wake Forest's three-best players (Jamie Newman, Sage Surratt) have transferred or opted out, and I like the Tigers to roll here. … Clemson 45, Wake Forest 10.
Crawford: The Demon Deacons are a shell of last season's team that looked like a New Year's Six-caliber squad through the first half of the season. Then the wheels came off for Wake Forest. Judging by Dabo Swinney's Tuesday comments on Saturday night's game in Winston-Salem with College GameDay in town, the Tigers will be ready to play and are taking this one seriously. One of the national title favorites open with a bang. ... Clemson 52, Wake Forest 7.
---
What they said:
Wake Forest is looking for their fifth straight winning season, something they haven't done since a run under head coach D.C. Walker from 1944 to '48. Despite their recent success, staying close to Clemson has been impossible. The past two games have been especially rough with Clemson winning both by a combined score of 115-6.
Not a lot will change this year. Clawson will field another team that is capable of hanging with most anyone... outside of Clemson. It may take some time, but the Tiger offense will get rolling. Lawrence will eventually find cohesion with his inexperienced receivers and while Etienne won't run wild, he will be effective enough. Meanwhile, the Clemson defense will lock down the Wake running game, making the Deacs one dimensional and allowing the Tiger defensive linemen a free reign at attacking Hartman.
It may not be a 50-point win, but Clemson will start their title quest with an easy victory.
---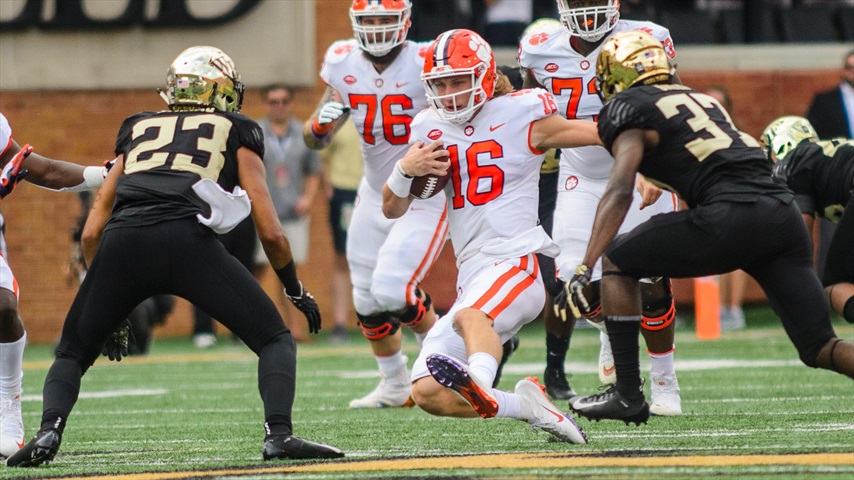 © David Grooms/Clemson Sports Talk
Bleacher Report, 35-20 Clemson
What they said:
The chances for an upset in this one are about as slim as it gets.
Clemson, after all, seems like the overwhelming College Football Playoff favorite for a varying number of reasons, chief among them the talent under center with Lawrence.
It's also worth noting there isn't the type of home-field advantage the Demon Deacons would enjoy during a normal year. There are going to be some growing pains for the offense, and no unit will do much to slow the Clemson attack.
A loss here won't crush the Wake Forest program's superb upward momentum, but Saturday does have the feel of a stepping stone for the Tigers as they eye bigger goals.
---
What they said:
National television is going to be a heck of a stage for the entire country to realize that Clemson's defensive line is right back to 2017-18 levels of depth and dominance. Sophomore Tyler Davis is going to be one of the best interior defensive linemen in the country this season, fellow sophomore K.J. Henry is ready to be the next great Clemson pass rusher and the true freshman duo of Bryan Bresee and Myles Murphy have "over-delivered" on their five-star promise according to Clemson's coaches. That group is going to run five or six deep with player that could start on any line in the conference, and it's going to cause all kinds of problems for Wake Forest in this matchup. Even if Trevor Lawrence gets off to a 2019-like slow start with Higgins and Ross gone, the defense will be so disruptive it will be tough for the Deacs' offense to get in any kind of rhythm.
---
College Football News, 45-13 Clemson
The machine goes on. It might take a little while for Clemson to get everything working, and Wake Forest will come up with a better offensive showing than last year, but the wave will come. It'll be the Tiger running game that works first as Lawrence has an efficient, workmanlike day on the way to an easy win for the nation's No. 1 team.
Never miss the latest news from Clemson Sports Talk!
Join our free email list