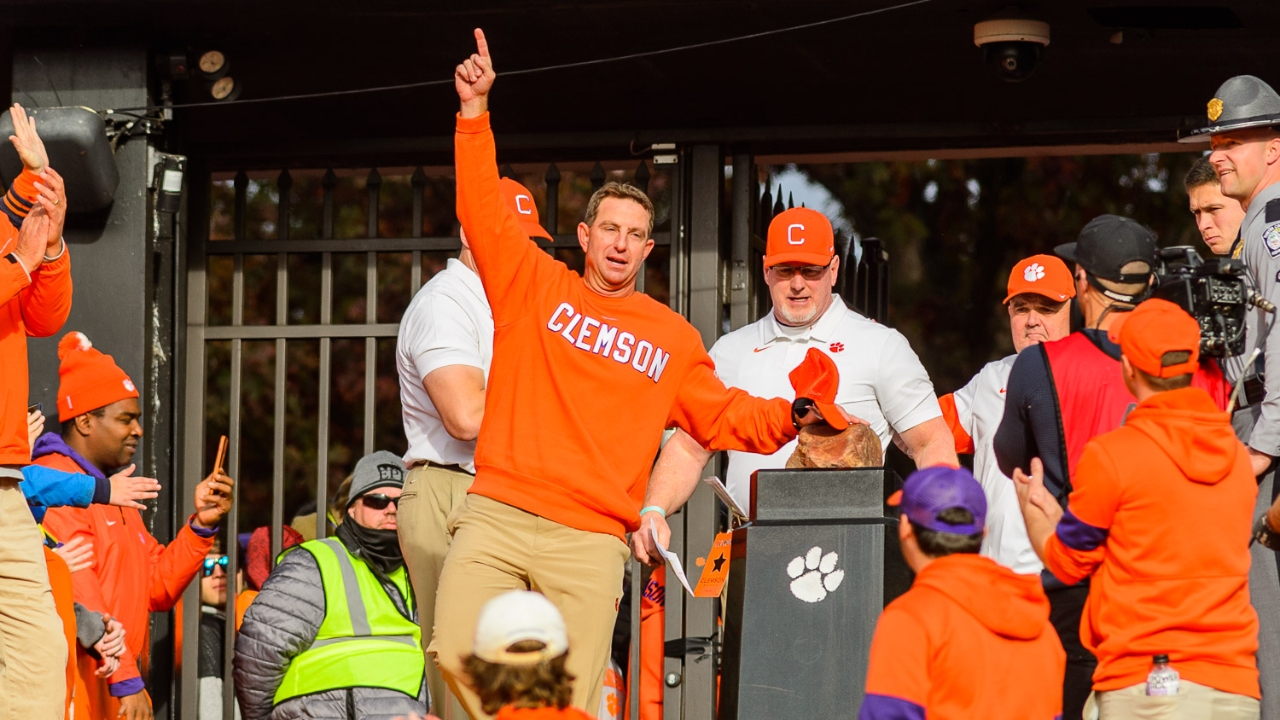 Clemson Football
Swinney confirms Clemson will run down The Hill on Saturday
---

Feel the difference - The MOST DIGITAL CONTENT covering your CLEMSON TIGERS! Avoid clickbait and sites bloated with advertising!
---
Dabo Swinney on The Citadel: "We've got to be ready to play. And we will be."
Dabo Swinney says Tyler Davis' injury is just an MCL sprain - similar to Lyn-J's deal.
Dabo Swinney, "Once the ball was kicked off there could have been 100,000 people in the stands. It was a joyful moment. We've worked hard."
Dabo Swinney harps on the experience that Clemson has even though many of the names might be new, they have experience in the program.
Dabo Swinney on the tempo: "Just ownership of it. There's times that we want to slow it down. We've got multiple tempos, but we really wanted to push the tempo the other night. We thought it would be tough for them to sub and match our depth."
Dabo Swinney says Derion Kendrick and Mario Goodrich are "definitely back" - Foster still in the protocol.
Dabo Swinney on how COVID-19 could change their roster— "How we've done things, we really are prepared for this as a program. We are just continuing to do what we've always done. It's always important to develop depth. We've led the nation two years in a row, it's not new for us.
Swinney on the early open date, "God's plan is always better than mine."
Swinney on when he thought Clemson would absolutely play, "Yeah it was crazy this summer. I was on a bunch of calls and from one call to the next it could be a completely different story. I think they expected to play once we got into our walkthroughs."
Swinney on what he told the team when things started to fall off in the Big Ten: I told them 'Hey, if you guys want to play, you're going to have to change the narrative from a players' perspective because the narrative is, 'We're making everybody play' and that's just not reality."
Never miss the latest news from Clemson Sports Talk!
Join our free email list
PRESENTED BY