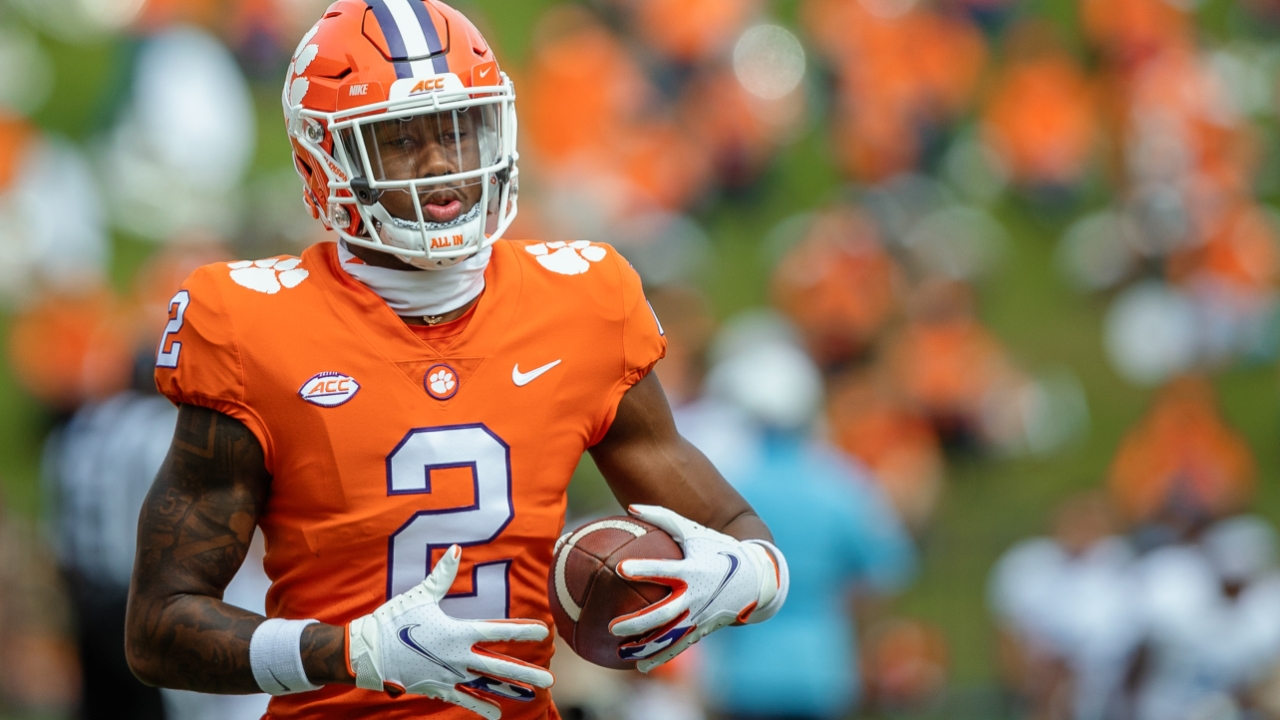 Photo by Courtesy of ACC Media Portal
Clemson Football
No. 1 Clemson's Frank Ladson poised to become top target
---

Feel the difference - The MOST DIGITAL CONTENT covering your CLEMSON TIGERS! Avoid clickbait and sites bloated with advertising!
---
On paper, his stat line looked about as flawless as they come: Three receptions, 87 yards and two touchdowns. All career highs on a day that Clemson wide receiver Frank Ladson, Jr. will never forget.
On film, however, it's safe to say that Frank Ladson, Jr. looked even better.
Having lost both of last season's top receivers in Tee Higgins and Justyn Ross, the Tigers needed someone to step up and fill those massive shoes this season. Two games in, and it seems Ladson has already tried them on for size, determining that he fits the mold.
Ladson showed out on Saturday vs. The Citadel, all but establishing himself as Trevor Lawrence's number one option catching the football. After his first touchdown reception which saw Ladson outwrestle the ball from a Citadel defender, his second score of the day was a deep ball from Lawrence in which a double move left Ladson virtually wide open to walk in for six.
"He's a big playmaker," said Lawrence following the game. "He can play a lot of different positions, he's versatile, and that's really helped us a lot. And when he's in there, he's just flashy. He can run. Like you saw today, he just runs past people."
Aside from Ladson's technical ability, Lawrence also praised Ladson's knowledge of the game and ability to play at different areas of the field.
"He's just smart. It says a lot when you have a guy like that you can move around. Because that means he knows the whole offense, he knows every position. I'm impressed with his knowledge and how he's handled everything."
It hasn't always come this easy for Ladson, however. He was slightly undersized at the dawn of his Clemson career a year ago. Sitting behind such a talented receiving core as that of the Tigers in 2019, he was given little opportunity to prove his worth. But upon entry into a season where one of the biggest question marks for the Tigers was the supposed lack of depth at the wideout position, Ladson has emerged at the right time as a playmaker on offense.
According to head coach Dabo Swinney, the talent and potential were always there. Ladson just needed to grow - both physically and mentally - into the player he is today.
"His confidence, his size… he's completely transformed his body," remarked Swinney postgame. "If you go back and look at him when he first got here, to where he is now physically, it's just night and day. And he's fast. He didn't always play fast as a freshman, but he's playing fast now."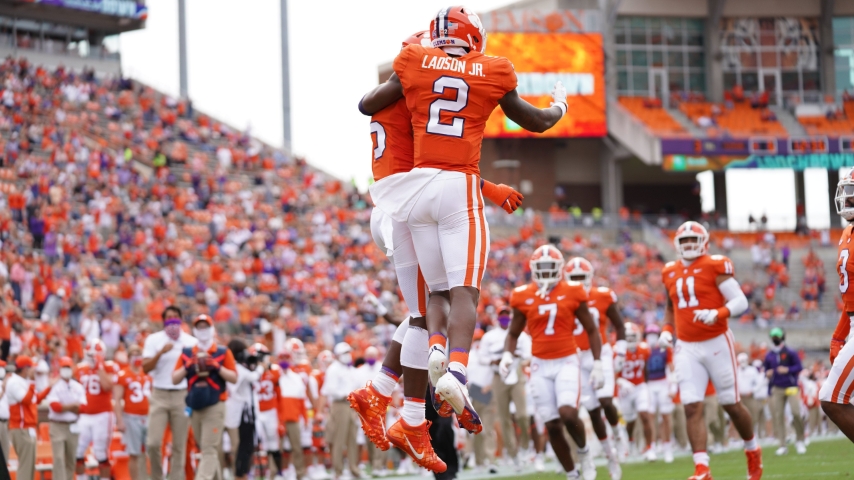 Twitter: @ClemsonFB
Ladson has successfully showcased his ability as a downfield threat within the Tiger offense. As he looks ahead to the rest of the season, he hopes to use Saturday's performance to add fuel to his fire.
But Ladson wants to make one thing clear: that fire is one that's been in him for a while, and has already been burning bright.
"It definitely builds my confidence," said Ladson. "But my confidence was already there. It's just great to do it come game time."
Never miss the latest news from Clemson Sports Talk!
Join our free email list