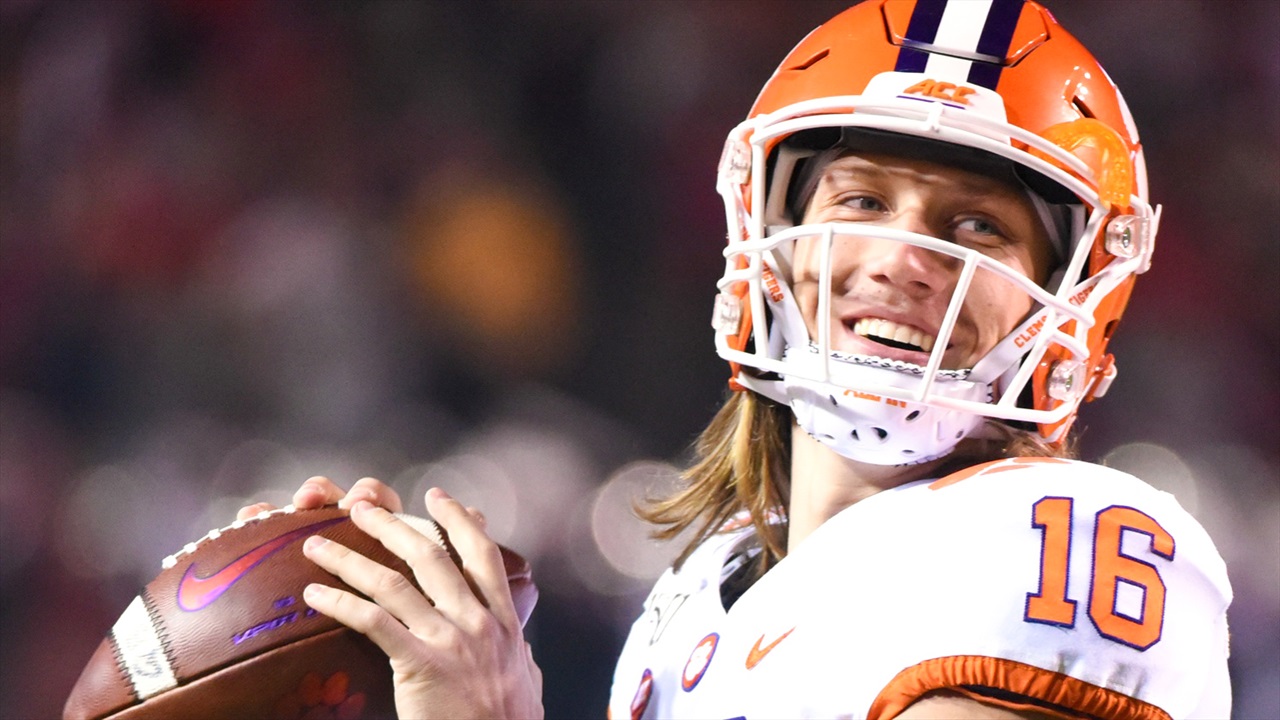 Photo by © Rob Kinnan-USA TODAY Sports
Clemson Football
#TankForTrevor is in full swing, and Lawrence knows all about it
---

Feel the difference - The MOST DIGITAL CONTENT covering your CLEMSON TIGERS! Avoid clickbait and sites bloated with advertising!
---
It seems that after every Sunday, there's a new NFL fan base salivating at the prospect of Trevor Lawrence wearing their team's uniform next season.
Despite his best efforts to tune out the noise, Lawrence is the first to admit that he hears about it nearly every day.
"I try to ignore it as much as possible," said Lawrence with a telling grin at his most recent press conference. "But obviously, if you're on social media, you can't help but see some of it. It's just funny. It's a new team every week."
A mere three games into the NFL season, knee-jerk reactions from teams seemingly not in contention have been running rampant across social media. Clemson quarterback Trevor Lawrence is at the forefront of almost every discussion centering around the futures of poorly-performing franchises.
But can anyone be blamed for the high expectations placed on Lawrence's eventual professional career? Throughout his three years with Clemson, the junior has appeared NFL-ready, arguably since his days as an inexperienced freshman.
The question for Lawrence has never been about where he would get taken off the board. He's been the clear-cut No.1 overall pick since before the season began, and possibly earlier than that. The matter on the minds of NFL fans across the country: Which team will be fortunate (?) enough to end up with that No. 1 pick?
As it stands, there are several NFL teams scraping the bottom of the barrel, which at this point in the season, means being winless through three weeks of play. Lawrence said he's payed little mind to the murmurs, but does find the chatter rather intriguing.
"You just don't know," he said. "But it is kind of interesting, seeing all of the stuff that comes to me. It's just kind of funny. But I don't take it too seriously. I know in this position you can't really predict where you're gonna go, what's going to happen. So all I can do is enjoy the time I'm here, perform the best I can and just enjoy where I'm at right now."
But Lawrence, like everyone else, is human. Growing up with such a love for football, he almost certainly claimed a favorite NFL team as a child, right? Although Lawrence admitted he was never a very avid fan of the league, he did make mention of the team he was always the most invested in growing up.
"Probably the Falcons, that's who I rooted for the most," said Lawrence. "That was the home team, all my buddies liked the Falcons. So I probably cheered for them the most. But I didn't really watch too much NFL growing up."
As fate would have it, the Atlanta Falcons are one of the forlorn members of this NFL season's winless club. Lawrence, who lived in Cartersville, Ga. for much of his younger life, avowedly sees the potential for a homecoming like no other.
"That would be cool," Lawrence said. "That's home for me."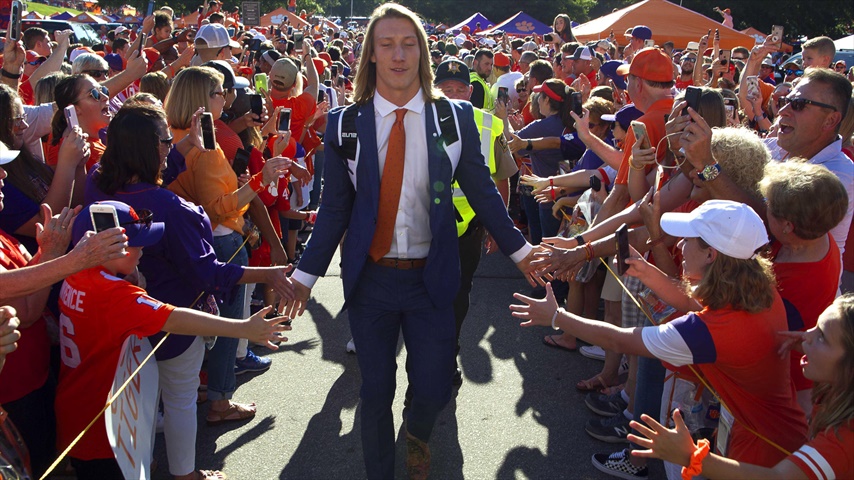 © Joshua S. Kelly-USA TODAY Sports
If Lawrence didn't recognize his value as a future professional football player, he certainly is aware of it now. Arguably the most hyped draft prospect at any position in recent history, Lawrence finds it humorous just how quickly fan bases are jumping on the #TankForTrevor bandwagon.
"I think it's more funny than anything," he remarked. "Just because it's so early in the season, seeing people kind of already going to that."
Every year, without fail, tanking takes a seat at the center of NFL-based discussions. And every year, it continues to be one of the most polarizing topics in football. Is it ethical? Should there be repercussions for putting minimal effort into leaving each week with a "W" and settling instead for consecutive "L's" on the way to a high-draft pick?
The one question that won't come up behind front office walls this season, however, is whether or not tanking would be worth it. Lawrence, as both a player and a future franchise ambassador, eliminates those worries with each passing week.
Lawrence is billed as a once-in-a-lifetime selection, almost guaranteed to be a franchise-shifting quarterback. He has turned this year's No. 1 pick into arguably the most valuable luxury in NFL draft history, sure to alter the direction of any team desperate for revival. But at the moment — while Lawrence does willingly admit to hearing people theorize about his hypothetical future — he has his blinders on to everything but the present.
"I'm just trying to be my best here right now."
Never miss the latest news from Clemson Sports Talk!
Join our free email list