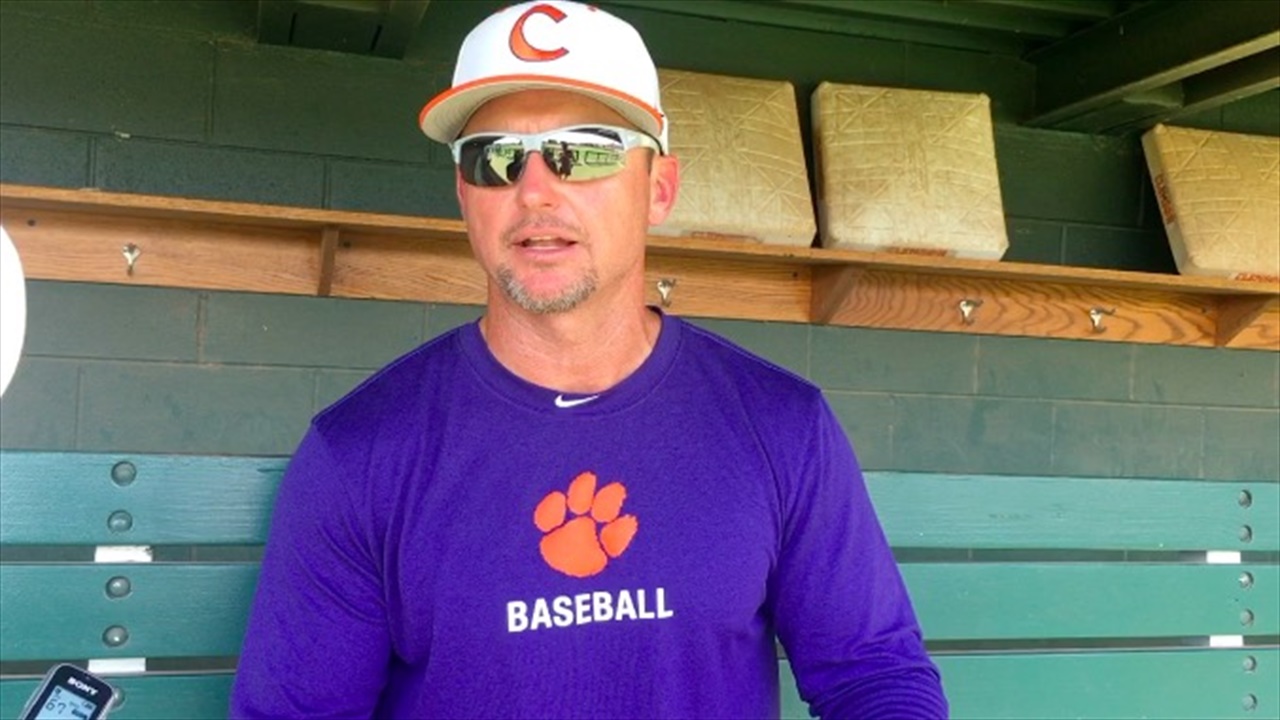 Clemson Baseball
Monte Lee Previews 2021 Clemson Squad
---

Feel the difference - The MOST DIGITAL CONTENT covering your CLEMSON TIGERS! Avoid clickbait and sites bloated with advertising!
---
As Clemson Baseball gets ready to begin fall practice we got a chance to hear from Monte Lee. Here are a few quick notes. The 2021 Tigers begin fall practice this weekend, as sixth-year Head Coach Monte Lee has 27 returning lettermen from the 2020 team that finished the shortened season 14-3.
The fall practice season continues through November and concludes with three Orange & Purple Scrimmages at Doug Kingsmore Stadium, tentatively scheduled for the weekend of Nov. 13-15.

The Tigers are not scheduled to play any fall scrimmages against outside competition this fall. All practices and intrasquad scrimmages at Doug Kingsmore Stadium are free and open to the public. Fans are encouraged to wear masks and stay socially distanced at Doug Kingsmore Stadium.
Coach Lee's full video is posted above for you to enjoy.
Quick Notes:
Monte Lee, "Very excited about starting the fall practice campaign for our guys. Overall, it's been a really good preseason for our guys. We are just excited to play baseball."
Monte Lee on momentum from last year, "I do get the sense from our older guys that last year was very valuable for them in terms of getting off to a great start and winning all those one-run games."
Monte Lee said it's a low maintenance group— "We've had to make a lot of adjustments to our routine and our guys have done an OUTSTANDING job in addressing the adjustments. You can see that level of toughness and maturity in our guys."
Monte Lee on keeping his team aware of how quickly COVID-19 can spread:
"1+1=8, that's our saying around here."
Monte Lee on freshman Caden Grice:
"Well, Caden is a 6'6 240-pounds. He's been 92-93 on the mound. He's got a good changeup, got a good breaking ball. Throws a lot of strikes. Feel like just what I've seen, he's thrown to life pens versus hitters and he has been dominant on the mound. He's got big-time power at the plate. He has got to figure some things out as a hitter. I think it's more power than hitter right now. We're trying to develop him as a hitter. Because if he contacts the baseball, he's got as much raw power as anybody that we've had here. Defensively at first base, he is a plus defender at first base. He moves really, really well for a big guy. He's very, very athletic. There's no question in my mind that he'd be an above-average defensive first baseman. I think he's got a chance to be a star. So right now the biggest thing that we're going to have to focus on and again, today's the first day where we'll see him against live arms-- he's just got to develop as a hitter. If he can contact the ball a lot, he's got a chance to hit the ball out of the stadium. I mean, it's real, the power is impressive. So we're just trying to see if we can turn him into a hitter. So that's our big focus for him. But so far, so good. I think he's got chance to be special."
Never miss the latest news from Clemson Sports Talk!
Join our free email list