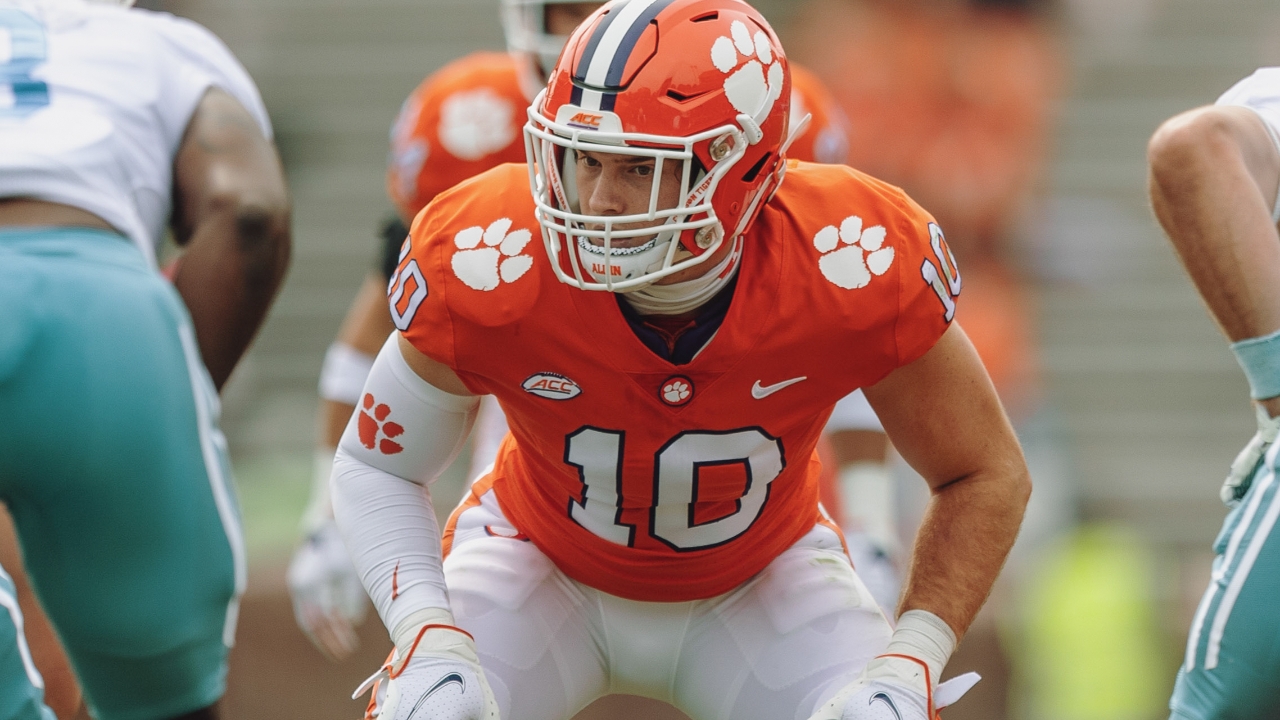 Photo by Courtesy of ACC Media Portal
Clemson Football
The Bruise Brothers: Swinney Previews Georgia Tech
---
Dabo Swinney just wrapped up his time at the podium in Clemson. Here are a few quick notes from Tiger Town. You can also watch the full session with the media above.
On Baylon Spector:
"If you have the work ethic, then talent gets them here, but their skill develops them. Baylon is the epitome of that." — Says Spector and James Skalski's play is a "reflection of their practice." — Calls them "The Bruise Brothers".
On getting to fuss at Trevor Lawrence after spiking the ball:
"When he gets to New York or wherever you think he's going, he can spike the ball. But not here." — "Next time I'm going to put him on kickoff coverage and let him cover the kick."
On NFL teams looking at Lawrence:
"I don't know what you would want in a quarterback that he doesn't possess. You want size? You got it. You want a guy that can run? You got it. You want a guy that's humble? You got it." - On and on and on...
On Lawrence and Etienne:
There is not better two football players than Trevor and Travis. "T-squared" (Can't type superscript on Twitter for some reason.)
On GT's punter Pressley Harvin:
"It's difficult. You just hope he kicks it so far that he outkicks his coverage."
On no triple option at Georgia Tech:
"It's a relief to prepare for Georgia Tech and not have to worry about the triple-option. They know a lot more about them this time than a year ago because of the film they have on them."
On the 12th anniversary of taking over at Clemson:
Said that his wife, Kathleen, gave him a kiss last night a little after midnight and said "Happy Anniversary." He panicked at first, but then realized what she was talking about.
"About this time 12 years ago I was trying to plan out the next seven weeks. Hopefully, we can get a different result at Georgia Tech than we did my first week."
Injury updates:
Justin Foster remains out this week.
Joseph Ngata practiced last night and could play unless there are setbacks.
Xavier Thomas might see more action this week especially if he gets in a full week of practice.
Never miss the latest news from Clemson Sports Talk!
Join our free email list
SPONSORED BY