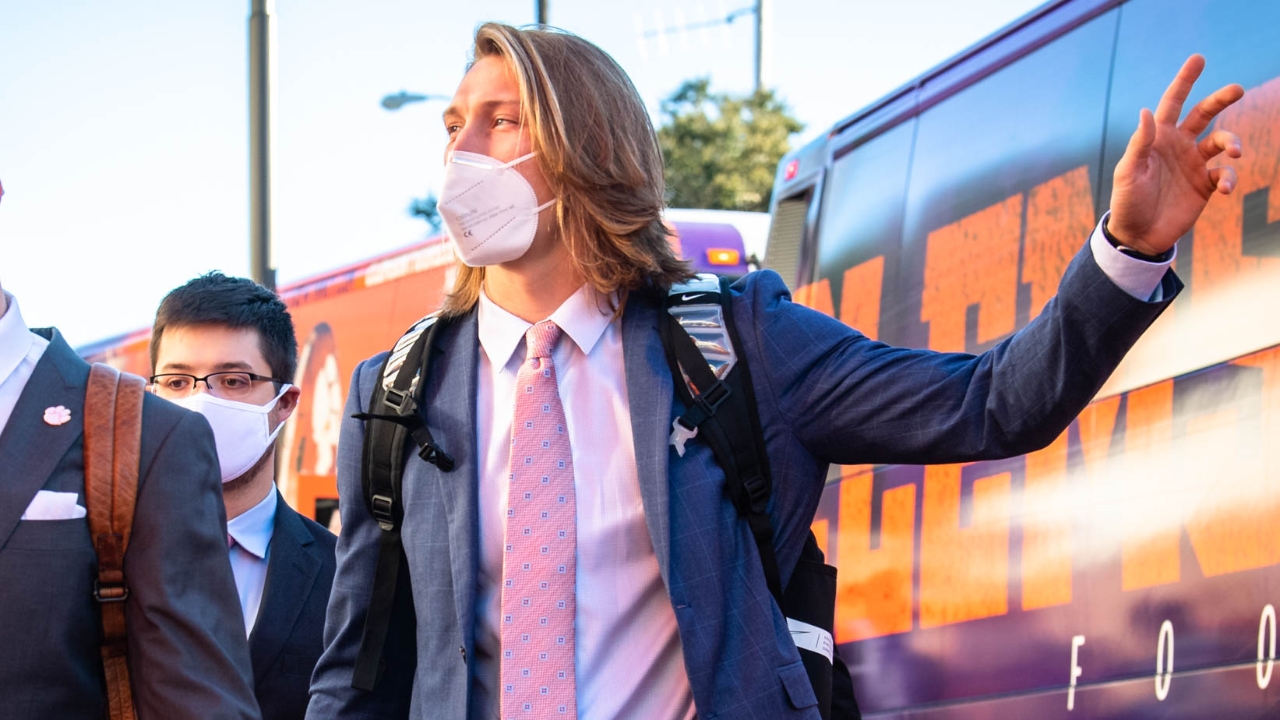 Photo by Courtesy of ACC Media Portal
Clemson Football
Paw Predictions: No. 1 Clemson at Georgia Tech
---

Feel the difference - The MOST DIGITAL CONTENT covering your CLEMSON TIGERS! Avoid clickbait and sites bloated with advertising!
---
No. 1 Clemson goes on the road for the first and only time in October, as they travel to Atlanta to take on Georgia Tech as 27 point favorites. You can see how the national media is viewing this game below.
The last time they met:
https://www.youtube.com/watch?v=c7Ih452df30
---
What they said:
If you are a Georgia Tech fan looking for hope, know that in its fifth game last year, Clemson narrowly escaped a 2-2 North Carolina team. In their fifth game in 2018, they barely survived Syracuse. In mid-October of 2017, the Tigers lost at 3-3 Syracuse. Also, Clemson will be coming off the emotional high of the win over Miami. Of course, none of that will probably matter a whole lot this weekend. Clemson has too much of everything at this moment. Trevor Lawrence is completing passes at a 72% percent clip with 10 touchdowns and no picks, Travis Etienne is again running strong, and the new faces on defense play a lot like the old faces. Not many teams in the country have answers for problems Clemson presents, especially not Georgia Tech.
---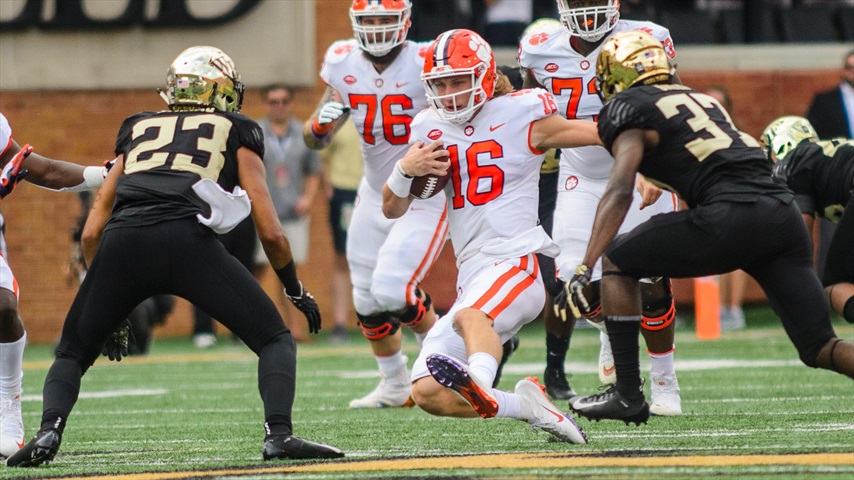 © Brett Davis-USA TODAY Sports
What they said:
Georgia Tech quietly has a little something brewing in Geoff Collins' second year as head coach. The Rambling Wreck had one of the worst offenses in the nation last season, falling short of 400 total yards in all 12 games. But they have eclipsed 400 yards in each game thus far.
Of course, Miami was in the same boat before getting decimated by Clemson's defense on Saturday night. And Georgia Tech is substantially more turnover prone (12 through four games) than Miami had been (three in first three games). Like most Clemson games, this will likely get ugly in a hurry.
---
What they said:
After starting 0-3 against the number, Clemson covered its first spread of the season against Miami. The key here is not to expect a return to form with another big number against the Yellow Jackets but to recognize the traditional stages of development. Dabo builds his team to peak in November and December, so don't expect any letdown after the big win against the Canes
---
College Football News, 41-17 Clemson
What they said:
Georgia Tech will have its moments of pesky with a few big shots down the field to at least have a little bit of fun, but Clemson will be emptying the bench in the fourth quarter yet again.
---
What they said:
Clemson showed why it's the class of the ACC against Miami, and there is a small risk for a letdown on the road at Georgia Tech. The Yellow Jackets have covered twice as an underdog this year, but they have lost the last two meetings to the Tigers by an average of 33 points per game.
Never miss the latest news from Clemson Sports Talk!
Join our free email list