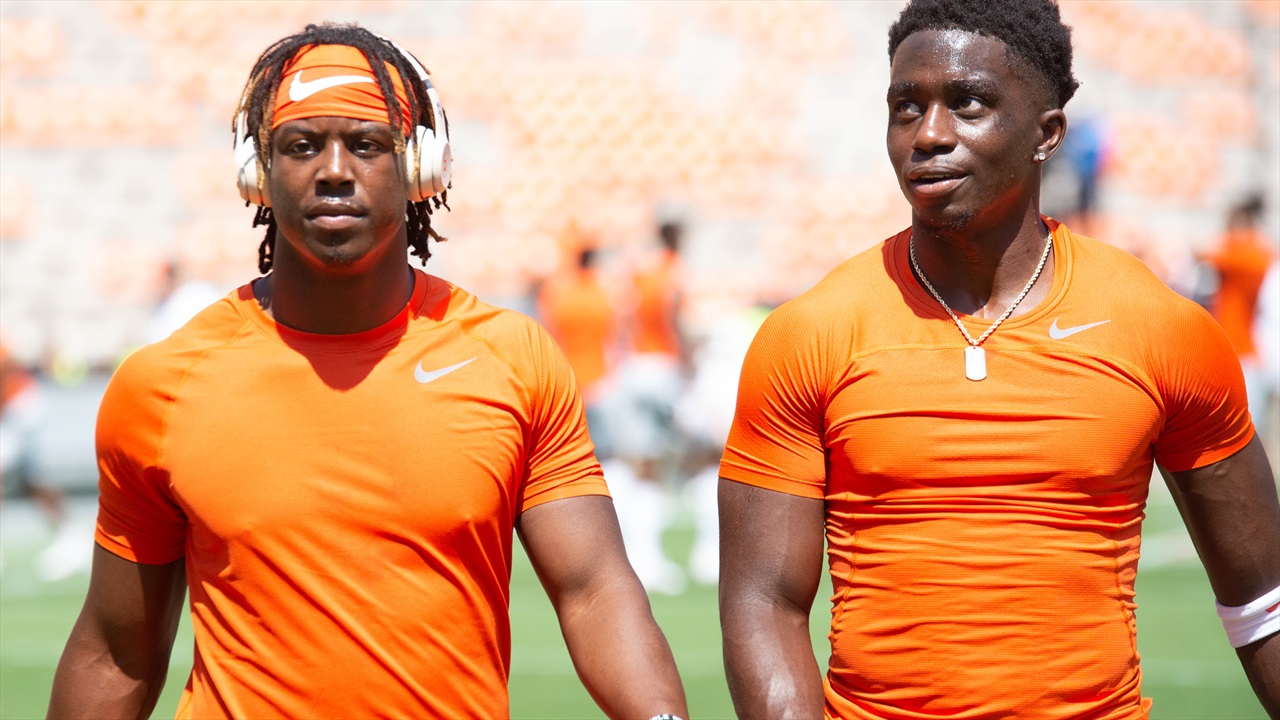 Clemson Football
Keys to Victory: No. 1 Clemson vs. Syracuse
---

Feel the difference - The MOST DIGITAL CONTENT covering your CLEMSON TIGERS! Avoid clickbait and sites bloated with advertising!
---
Each week we give you a look at the history of the game, three keys to success, plus Swanny's prediction.
The Match-Up:
No. 1 Clemson (5-0 overall, 4-0 ACC) vs. Syracuse (1-4 overall, 1-3 ACC)
Clemson vs. Syracuse 2019
Series History:
Overall: Clemson leads 6-2
at Clemson: Clemson leads 3-0
at Syracuse: Clemson leads 3-1
Neutral: Clemson trails 0-1
Last Meeting: Clemson won 41-6 (2019)
Last Syracuse win: 27-24 (2017)
Streak: Clemson has won 2 straight in the series
---

Stat of the Week:
Clemson is attempting to open a season 6-0 for the 16th time in school history, joining the 1900, 1928, 1929, 1930, 1948, 1981, 1987, 2000, 2011, 2013, 2015, 2016, 2017, 2018 and 2019 seasons. Clemson's current five-year streak of 6-0 starts is the longest active streak in the country.
Chasing History:
This week, running back Travis Etienne will continue his assault on the ACC record book, as he enters Saturday's contest with 4,474 career rushing yards, 128 yards shy of tying (or 129 yards shy of breaking) the ACC's career rushing yardage record held by NC State's Ted Brown (4,602 from 1975-78). Etienne has reached at least 128 yards in a game 10 times in his career, including a memorable 203-yard effort against Syracuse in 2018.
Key 1: Attack Downfield
If you listen to the show, I'm a big fan of calling Trevor Lawrence "Big Trev the Giant Killer," and while the Cuse is far from a giant, Lawrence is locked in. The 6'6 signal-caller has been sharp all season, completing 108 or 148 for 1,544 yards and 15 touchdowns with just one interception.
Watching his poise this season and command of the offense has been a thing of beauty. Yet from this observer's perspective, the Tigers still have some sharpening to take care of, specifically in the downfield passing game.
It's not that Lawrence has been off by any means, but there have been several missed opportunities, most notably drops by Frank Ladson during the opening weeks of the season. With the lingering injury to Joseph Ngata, Tyler Grisham's group still needs to develop more depth. Expect to see E.J. Williams and Ajou Ajou get more opportunities this weekend as establishing another level of experience at wideout is huge.
Key 2: Squeeze the Orange
Rex Culpepper's story is absolutely fantastic. A survivor of testicular cancer playing in Tiger Town on Breast Cancer Awareness Day, simply incredible. His story is one that is easy to root for.
Unfortunately for Culpepper, his story won't keep the Tigers defense from hounding him all afternoon. Brent Venables' defense has been phenomenal the past few weekends, and the group appears to be getting better and better every single week.
That group was labeled, and rightfully so, a "young" group five weeks ago. They now begin to turn the corner towards being a much more seasoned squad as we enter the back half of the regular season.
Expect Coach V's defense to cause a lot of havoc, and a touchdown from the defense is absolutely on the table today.
Key 3: Keep Rolling
When Georgia Tech tied Clemson 7-7 early last weekend, some Tiger fans might have thought that the game was going to be a back-and-forth affair. Instead, by the half, Clemson led 52-7. That type of relentless attack is what it will take to clear being a 46.5 point favorite this afternoon in Death Valley.
Assuming that the Tiger offense continues to play the way they did at Georgia Tech, this matchup will get sideways in a hurry.
Prediction:
After watching Liberty dismantle Syracuse 38-21 last weekend, it would take a Christmas miracle for the Orange to escape Death Valley with a win. It's hard to believe that Cuse knocked off Clemson a few years ago and had the Tigers on the ropes in 2018 after knocking out Trevor Lawrence.
Those moments are in the memories of the majority of the players playing this afternoon. The Tigers also weren't as sharp as they could have been last week-- Lawrence's interception and Etienne's fumble give the coaching staff some things to focus on.
Dabo Swinney's team is far too deep, and the 46.5 point spread won't be enough. Heck, one person wagered $8,600 to win $8.60 on FanDuel if Clemson wins today's game.
Here's to that person making a profit: Clemson 61, Syracuse 10
Swanny's Predictions:
| | | | |
| --- | --- | --- | --- |
| Date | 2020 Schedule Predictions | Swanny's Prediction | Actual Score |
| 9-12-2020 | No. 1 Clemson at Wake Forest | 55-17 Clemson | 37-13 Clemson |
| 9-19-2020 | No. 1 Clemson vs. The Citadel | 52-6 Clemson | 49-0 Clemson |
| 10-3-2020 | No. 1 Clemson vs. Virginia | 47-17 Clemson | 41-23 Clemson |
| 10-10-2020 | No. 1 Clemson vs. Miami | 38-20 Clemson | 42-17 Clemson |
| 10-17-2020 | No. 1 Clemson at Georgia Tech | 44-10 Clemson | 73-7 Clemson |
| 10-24-2020 | No. 1 Clemson at Syracuse | 61-10 Clemson | ??? |
Never miss the latest news from Clemson Sports Talk!
Join our free email list