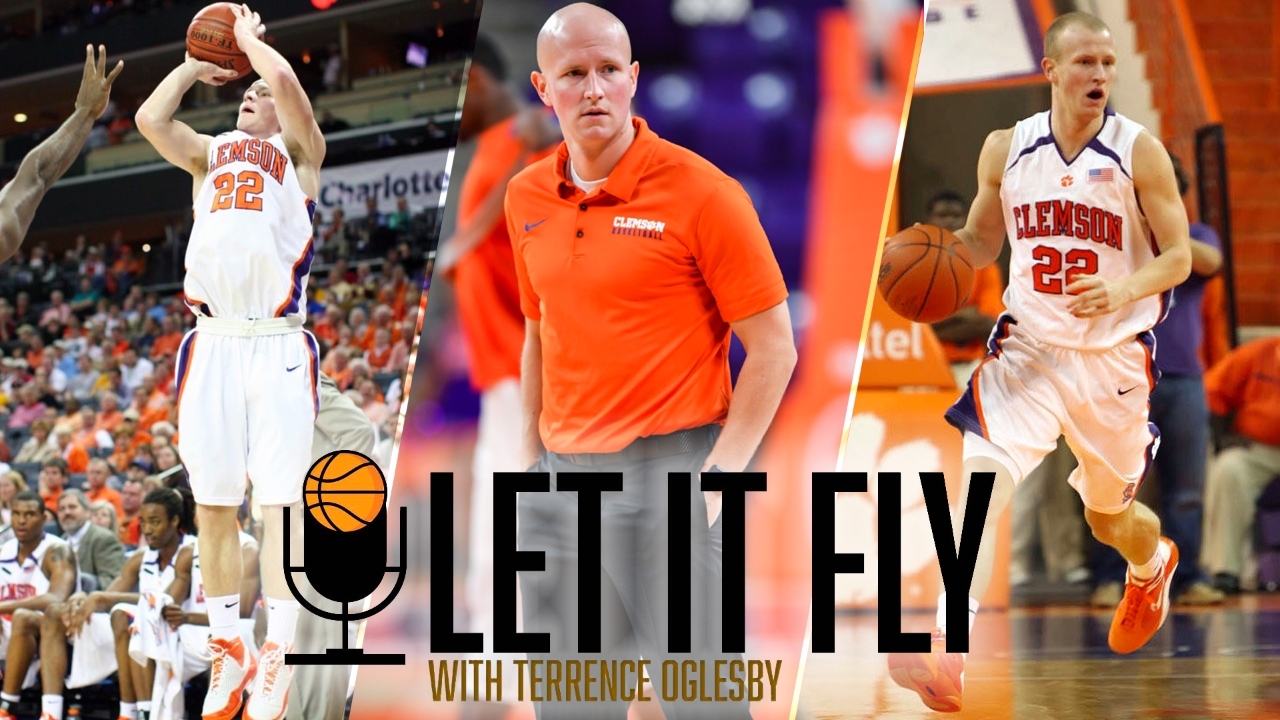 Clemson Basketball
WATCH: Let It Fly with Terrence Oglesby
---
Former Clemson basketball star Terrence Oglesby hosts the LIVE version of Let It Fly on Thursday evenings at 7:00 PM. We are happy to partner with Terrence and bring him on board with ClemsonSportsTalk.com as a member of our team!
We are dedicated to bringing you the most digital content of any site covering your Tigers and Terrence's show adds to our growing list of shows! His insight into college hoops is incredible and there is no doubt that he is a rising star in the college basketball business.
Terrence's analysis is at the top of the mark and he's even added a Preseason Magazine this year: LetItFlyWithTO.com
You can get 10% off using the Promo Code: clemsonsportstalk
Hosted at the incredible Pronk Studios, Oglesby gives fans of college hoops a look around the country, with an emphasis on the ACC and your Clemson Tigers.
Oglesby recently spent two seasons on the coaching staff at Clemson under head coach Brad Brownell. In 2018, he assisted the Tigers in making a trip to the Sweet 16 for the first time in 21 years. He was a member of the coaching staff during the Tigers' recent NIT team.
Oglesby had a stellar pair of seasons with the Tigers as a player before moving on to a 10-year pro career in Europe and the G-League.
As a freshman with the Tigers, Oglesby averaged 10.5 points per game en route to earning ACC All-Freshman team honors. He led the team in three-point shooting in both threes made (85) and percentage (40.5 percent). He was the first Tiger named ACC Rookie of the Week twice since the 2004 season.
He upped his game as a sophomore, taking Clemson to the NCAA tournament. Oglesby averaged 13.7 points per game and once again led the Tigers in threes made, three-point field goal percentage and added in the team lead for free throw percentage. He notched a career-best 25 point effort in a 98-87 win over South Carolina.
Over the last decade, Oglesby has spent time with eight different European teams in Spain, Sweden, Italy, the Ukraine and Georgia. He also spent a year in the G-League with the Iowa Energy.
Oglesby graduated from Clemson with a degree in communications studies with a minor in psychology. He finished his Masters of Science in athletic leadership in 2019 from Clemson.
Terrence and Maria Oglesby have two children, Damon and Harper.
Never miss the latest news from Clemson Sports Talk!
Join our free email list