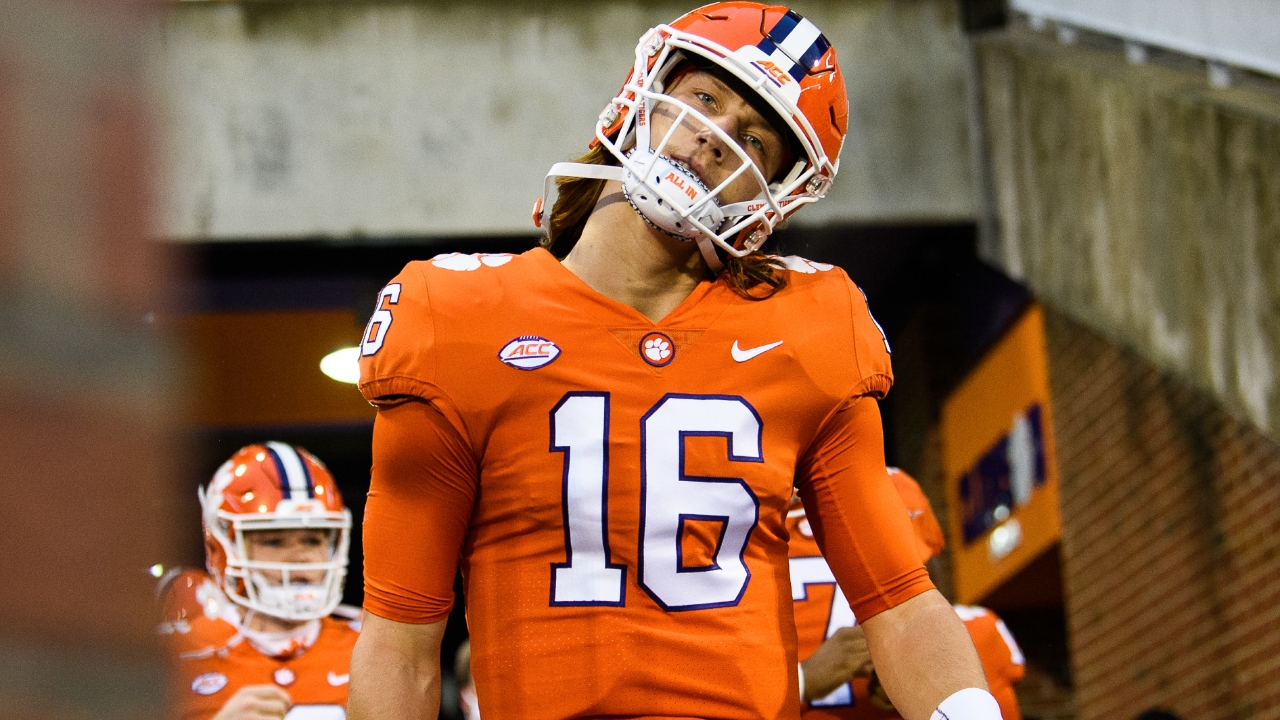 Photo by Courtesy of ACC Media Portal
Clemson Football
Lawrence 'doesn't know' whether he will enter 2021 NFL Draft
---

Feel the difference - The MOST DIGITAL CONTENT covering your CLEMSON TIGERS! Avoid clickbait and sites bloated with advertising!
---
CLEMSON, S.C. - Shockingly, it took until the final question of the day for the NFL to come up in Trevor Lawrence's Tuesday press conference.
When the star quarterback was finally asked about his professional future, he gave a much more ambiguous answer than usual.
Lawrence — questioned about the potential of returning for his senior season — didn't give a definitive response. Instead, the future No. 1 draft pick told reporters it was a "tough" situation.
"We'll just have to see how things unfold," explained Lawrence. "I think there are a lot of factors in that."
Perhaps the most significant factor in provoking the question: The woeful performance of the New York Jets, the NFL's worst team and Lawrence's likely future destination should he declare for the 2021 NFL Draft. New York is well on its way to the league's third 0-16 season in history, sitting at 0-7 and showing no signs of competitive life.
Just over a week ago, Roddy White — former pro-bowl Falcons receiver and cousin to Clemson offensive coordinator Tony Elliott — offered Lawrence a piece of advice. Assuming the Jets maintain their firm hold on the top pick, White believes Clemson's superstar would do better to stay in school.
"If I'm Trevor Lawrence, if the Jets finish with no wins, I just go back to Clemson," White said on Oct. 20. "I wouldn't want any part of that organization."
Lawrence previously announced via College Gameday that 2020 would be his final season in Tiger Town. But after taking a more critical look at the situation Lawrence could find himself a part of in the Big Apple, speculations have risen about a reversal of Lawrence's decision.
White believes most of these speculations stem from the visible incompetence of the Jets' franchise as a whole.
"It would be awful for [Lawrence] to get drafted by the Jets," said White. "They do not know how to put anything together up there as far as quarterbacking, as far as weapons around the quarterback, anything that has to do with offensive talent."
On Tuesday, Lawrence didn't sound sure of his upcoming decision.
"Whether I leave or stay, I have the option to do either one," said Lawrence. "My mindset has been to move on, but who knows? There are a lot of things that could happen."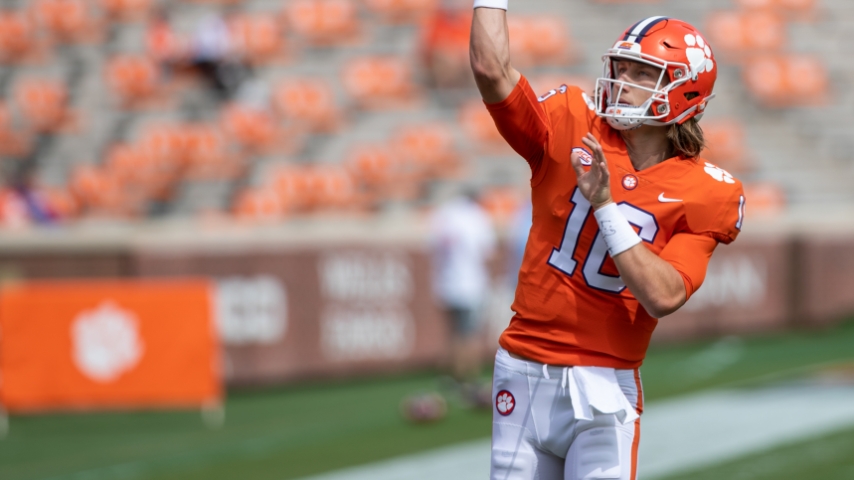 Courtesy of ACC Media Portal
Lawrence's indecisiveness offers a glimmer of hope for Tiger fans wanting to see the 6-foot-6 quarterback make one last run at Clemson as a senior. But despite Lawrence's lack of clarity about his future, his current focus couldn't be more crystal-clear.
"Honestly, I'm really just playing this year, putting everything I have into it, not focusing on next year… not trying to look ahead. I'm really trusting that God has a plan for me, no matter where that is.
"Whether that's across the country, whether that's close to home, whether I stay another year… We'll work it out."
Never miss the latest news from Clemson Sports Talk!
Join our free email list