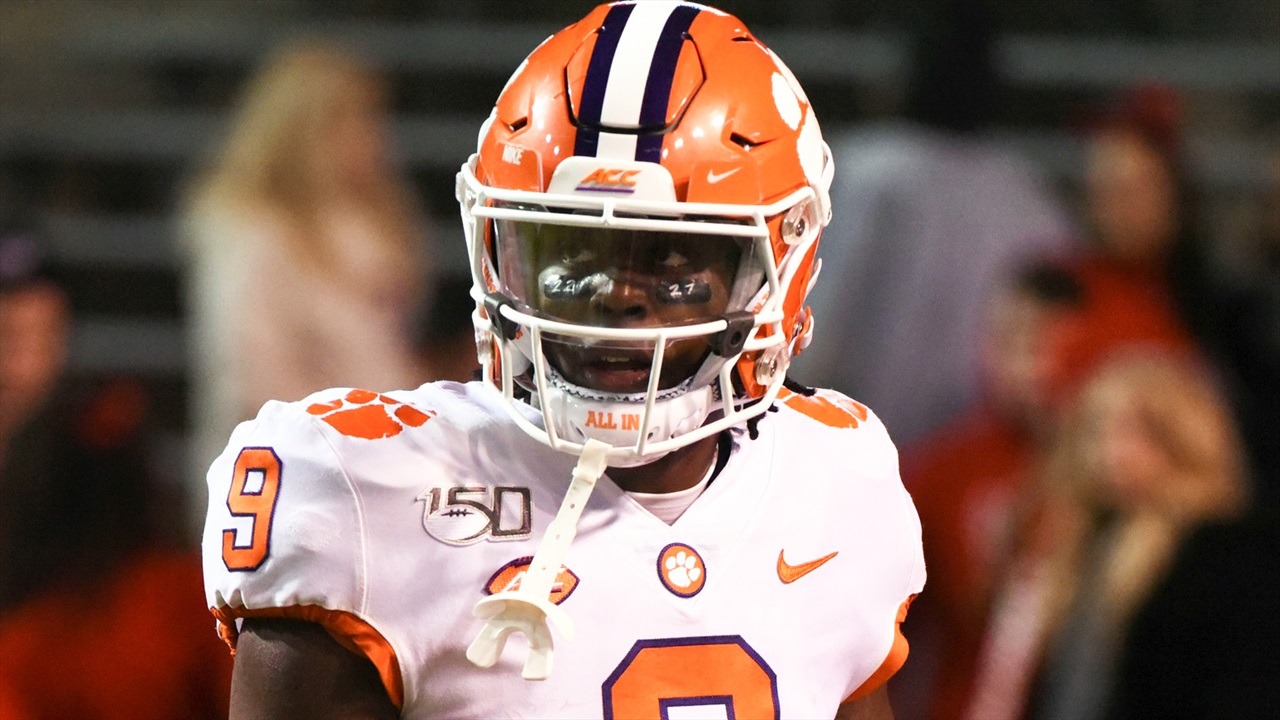 Photo by © Rob Kinnan-USA TODAY Sports
Clemson Football
Tiger Mentality: "It's only failure if you don't learn from it and grow from it"
---

Feel the difference - The MOST DIGITAL CONTENT covering your CLEMSON TIGERS! Avoid clickbait and sites bloated with advertising!
---
As we head into another college football weekend, Tiger fans are still navigating life after their first regular-season loss since a 27-24 loss to Syracuse on October 13, 2017. With a bye week upcoming, fans will have to wait a little longer to get the taste out of their mouths, but No. 4 Clemson has been locked in on the future all week.
While most recognize that this loss is an anomaly for the Tigers, winning has become the expectation in Clemson, and failure to win is unacceptable. As the team prepares for Florida State next weekend, Tiger fans have found themselves battling an unfamiliar foe: adversity.
Many teams and players unravel when facing adversity, yet Clemson players quietly overcame small amounts of adversity during their 7-0 start. Saturday evening, a team that has been decimated by injuries, including their star quarterback Trevor Lawrence recovering from coronavirus, finally hit a hurdle that couldn't cross.
For some supporters, winning has almost become commonplace, watching Clemson win week after week, season after season. And while those same fans might start to travel down a rabbit hole of what-ifs following the loss to the Fighting Irish, in Clemson's locker room, there is no time to dwell on the past.
Clemson Sports Talk
Players have begun to look forward as if nothing has changed, and according to coach Swinney, nothing has, "What I saw tonight was special. We had all kinds of mistakes, and we have to do better," Swinney stated after the game, "If we handle our business, maybe we'll get to play them (Notre Dame) again."
Veteran defensive lineman, Nyles Pinckney – amongst other veteran players – eloquently shifted the narrative for Clemson players saying, "At the end of the day, it's only failure if you don't learn from it and grow from it."
For other players such as KJ Henry, it was important to acknowledge that "there are a lot of worse things going on than a Clemson loss." Henry shared that sentiment shortly after the game on Saturday night when he tweeted: "To GOD be the GLORY."
Though some may view this tweet as merely a tweet and just a tweet, a host of other Clemson players echoed Henry's sentiment. "It was a message that I wanted to put out there." Henry said on a Monday press conference, "to grasp the bigger picture. We'll be okay, and we've learned a lot from our game this past weekend, and so now it's just time to learn from it and get better and grow from it."
Henry mentioned that Clemson fans and players have become so accustomed to winning that suffering a loss might feel like the world is ending. He said he felt it was necessary to assure everyone that a Clemson loss is, in fact, not the worst thing in the world today.
Henry reassured fans saying, "Obviously, it's something that we would never want, and we're going to work to fix."
Many players have appeared to have shifted their perspective on the loss and have offered this new perspective to Clemson fans. Instead of hanging on to the loss, maybe fans need to take the Dabo Swinney approach of moving forward and not focusing on what happened in the past. The Tiger's championship pedigree and program's sustainability has come from this type of approach.
Wide receiver Amari Rodgers reiterated the same sentiment when asked about how his approach changes and the team's mentality as they move forward.
"We're looking forward. We're not thinking about what happened in the past."
"We're looking forward. We're not thinking about what happened in the past." Rodgers said, "Our head is on to Florida State, and on to this bye week and getting healthy."
Following the loss, the nation spent ample time talking about the game and mistakes that were made, including what could've been done differently. Inside the locker room, the players and coaches were clearly disappointed, but they refuse to let this adversity derail them from a championship run.
"If we were 8-0, they're not handing us a trophy," Coach Swinney said with a smirk after the loss, "So the only thing we can't be is 11-0. We have to focus on what we can control, and we have to learn from it."
Perhaps that mentality is the secret behind the success of Clemson football. Creating a culture in which 18-22-year olds can adopt new perspectives after having their hearts broken seems key.
Coach Swinney and coach Venables will be more than excited to give his defensive crew a break and time to get healthy before the FSU matchup.
Clemson fans can also rejoice after coach Swinney announced that Lawrence would be back under center the next time they take the field – although the two starts from D.J Uiagalelei have Tiger fans feeling supremely confident about the future of the program if Lawrence does decide to move on at the end of the season. It certainly doesn't hurt to have a backup quarterback who would be the starter on almost every other program in the country who can fill in in Trevor Lawrence's absence.
So the page has been turned. The Tigers enter the last few chapters of the 2020 season with their minds focused on what they have left to accomplish after learning and growing following their loss at Notre Dame.
Never miss the latest news from Clemson Sports Talk!
Join our free email list
PRESENTED BY