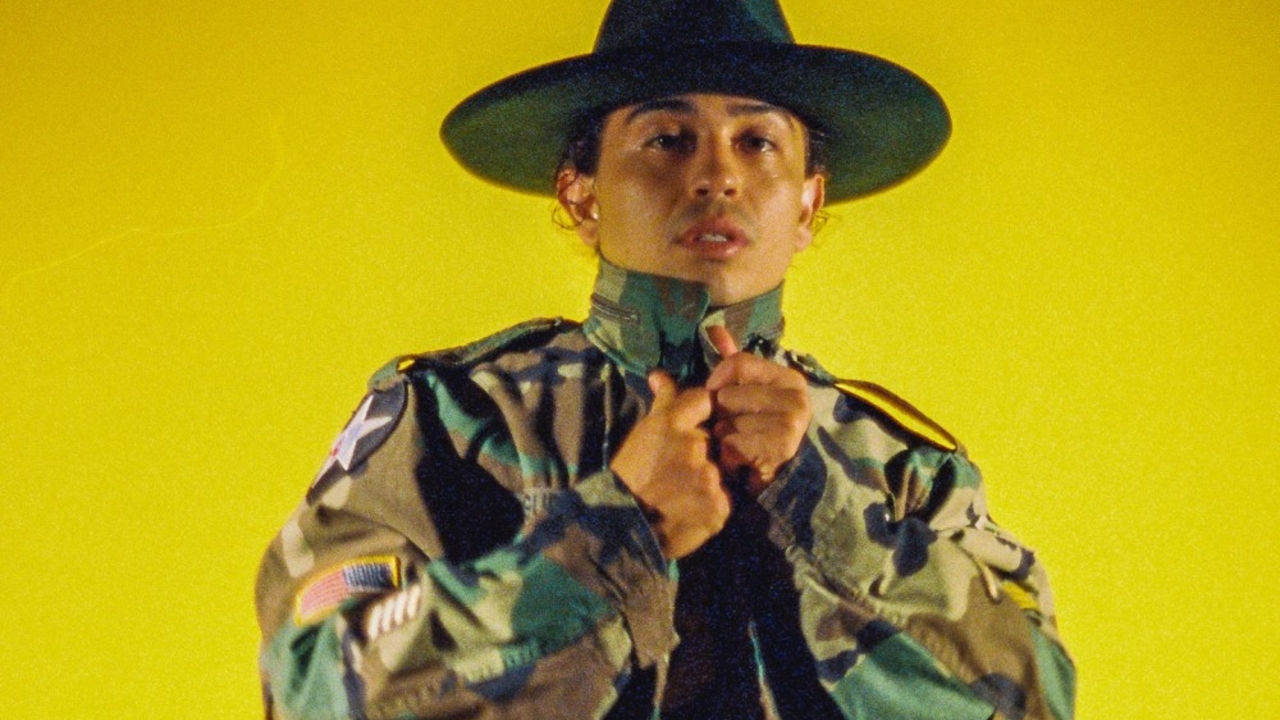 Clemson Football
Daniel Rodriguez is out to make Danny del Ray a household name
---
Daniel Rodriguez, a US Army veteran (2006-10), introduced himself to many people when his workout video, originally made for college football coaches, went viral. Clemson head coach Dabo Swinney saw the video and invited Rodriguez to walk-on.
A Virginia native, Rodriguez spent three years (2012-14) at Clemson as a receiver and on the special teams. After graduating from Clemson, he spent time on the St. Louis Rams' preseason roster in 2014 and played in each game before suffering a concussion.
A decorated soldier, Rodriguez, survived the Battle at Kamdesh in Afghanistan, known as one of the bloodiest battles in US forces history. It was detailed in the 2012 non-fiction book, "The Outpost" written by CNN television host Jake Tapper. The book was made into a movie of the same name, "The Outpost" (2020) starring Orlando Bloom, Rodriguez, as himself, and others.
Rodriguez was introduced to sports by his late father, and his journey to Clemson was fueled by a promise to his late friend, Kevin Thompson. Through the years, he has told his story as a motivational speaker, and through his book titled "Rise: A Soldier, a Dream, and a Promise Kept."
He is now a music artist named Danny del Ray in Nashville, TN.
We caught up with Danny del Ray to discuss his path to music, his music, the move from California to Tennessee, and his collaboration with an artist from a successful early-to-mid 2000s group.
I have to say. I was really surprised to know you did anything with music. When did it all start?
Daniel Rodriguez: Really early. I would sit by the side of my mom while she was washing dishes at three, four, and five years old-- just rhyming. I just enjoyed making songs off the top of my head before I even really knew what that was. I would listen to oldies in the car, and I would just do my own parodies in my head and just kind of like visualize music videos.
Was there a moment, day, etc., when you decided I'm going to pursue a career in music?
DR: Not exactly. I've always wanted to make music, so [I'm] kind of just going full circle in life and tapping into what was always there as a talent and appreciating it and sharing it with people and growing as an artist. I'm creating my canvas slowly now by learning the guitar and understanding beat-making of that nature, and putting out music. But ultimately, I'm a writer.
Would you say your music genre is hip hop and rap? How would you define it?
DR: I'm breaking rules. People try to put a bio or genre on everything that we do. I make music. That's it. I've been checking off ethnicity boxes my entire life. I've been trying to bend to a genre my entire life.
Honestly, my music is a little bit of everything: some rap, hip hop, rock & roll. I'm a Red Hot Chili pepper, Rage Against the Machine.
I'm just an artist. I can't really define it right now.
Like I said earlier, I was surprised to know you were an artist and had any interest in music. Were your former teammates blindsided by your musical talents?
DR: Not at all. I mean, I literally hired a production company to come in my freshman year for me and Martin "Yoda" Jenkins. The whole We Too Deep that was the way when I was there. I was shooting music videos at Clemson before we had anybody there doing anything for our media marketing package or any of that stuff. I only missed the "We Too Deep" music video because I had tutoring. Not to mention, I had a production company come in and shoot a Moped Music video with Sammy Watkins, Nuk Hopkins, and Tajh Boyd on my YouTube.
The music industry just seems to be so different in recent years and, by some accounts, tougher on artists in general. You're an independent artist. Generally, how is the music industry today, and what obstacles have you endured as an independent artist?
DR: I've always felt that I'm an underdog, right. I always have been that one in a million shot, which is fine, maybe even 7 billion. But I think obstacles are always going to be there.
It's extremely frustrating to be putting out stuff that you feel is better than other people's. But you look at our culture of influencers, and you're like, jeez, can I just get someone who can form a sentence. I think an obstacle in itself is what people are thirsty for or what our curators and algorithms push out as sources of content. There's a lot of avenues in which I can say that things have been difficult, but at the end of the day, I'm still learning my craft, so I don't feel I'm the best version of myself musically.
So you were originally in California pursuing your music career, and now you're in Nashville, TN. That move would seem puzzling for most outside of the music industry. Why the move, and how has it been productively?
DR: I was working and doing business there, but I needed a change. So I left that to be able to wake up at two o'clock in the morning when I can't sleep because I have a bad dream and work on music and not have to think about anything else. Like, that's just how I do, whether it was me coming home from war, working out, playing football, making an album, and trying to become an artist - it's what I have to do. So yeah, it's definitely been more productive in that regard.
You said you get up at 2 a.m. when you can't sleep and work on music. In those moments, does it help drive you and keep you motivated to achieve your goals?
DR: There's a ton of moments, but yeah, that is a catalyst, in and of itself. Yeah, things happened in my life that put me mentally in a position that I can't explain all the time. So, yeah, it's just an outlet where I can come and focus on it and also grasp onto the fact and appreciate that, okay, I can sit here and b---h about this, or can contemplate suicide like everything else that seems to be easy. Or I can take a glimpse and think I got a lot of good buddies that died before they could even legally drink a beer or experience life or know what it's like to be loved by somebody. I'm gonna go do that and live it for them.
When I have those moments, or I'm in a trance of what I need to do, I think of what I've lost or what I've been through. As long as it's better than a cave in Afghanistan, I'm cool with sleeping there. As long as it's better than me being blown up in Iraq and seeing friends bleed out, I'm okay with that. It's perspective and optics that kind of come with the territory, so it's definitely a driving factor, but at the same time, it's a reminder of why I am, who I am because of what I went through.
Can you discuss your experience in Nashville and LA by specifically contrasting the two cities from your perspective?
DR: What Nashville brought me is the opportunity to work with people on the same level as me. If I don't have a $10,000 budget or $30,000, whatever to get six songs done in two music videos, then I gotta find people who are willing to work for what I can pay them. I have Belmont [University] students from the number one music school in the country, salivating about working with people like myself who just came from LA, worked on a movie set, and are hungry and eager to put out dope content.
Most people in LA are coming out there to be discovered or found. I love LA. But LA is not the LA I enjoy with everything shut down due to the virus. That's how I found the transitional shift. I needed to branch out, and Nashville was an awesome opportunity for music and to reconnect with my friend, Adam Humphries, who plays for the Titans. I came here for the music, which I think Nashville, a lot of people come for, and if I'm good enough, LA will want me back.
I saw the video for your song "Giddy Up" and immediately recognized Young Buck, formerly of G-Unit. How did you get him on the song?
DR: I was introduced to him, and that day he was in the studio. We walked outside, and he said, 'Let me hear you, let's see what you got.' I played him the beat of "Giddy Up," and then he heard me and said, 'Is this you. That's fire.' I'm like, 'Buck, do you want to be on it, bro. Let's make it happen.' And so literally right then and there, we worked out an agreement and did the track.
Now, here's the story on the video. He liked the music video for my song "Rise" and had seen the movie "The OutPost." I told him that I was going to do a music video of the caliber of "Rise" for "Giddy Up." He loved the beat, loved the song, it was about Nashville, and he wanted to make a dope music video.
You have two projects out. The first, "Tales on Exhale" and a recent mixtape "No Chorus" released on Jan. 8 that includes the song and video "Quentin Quarantino." Where can people find your music?
DR: They can find everything on Spotify and iTunes.
Never miss the latest news from Clemson Sports Talk!
Join our free email list