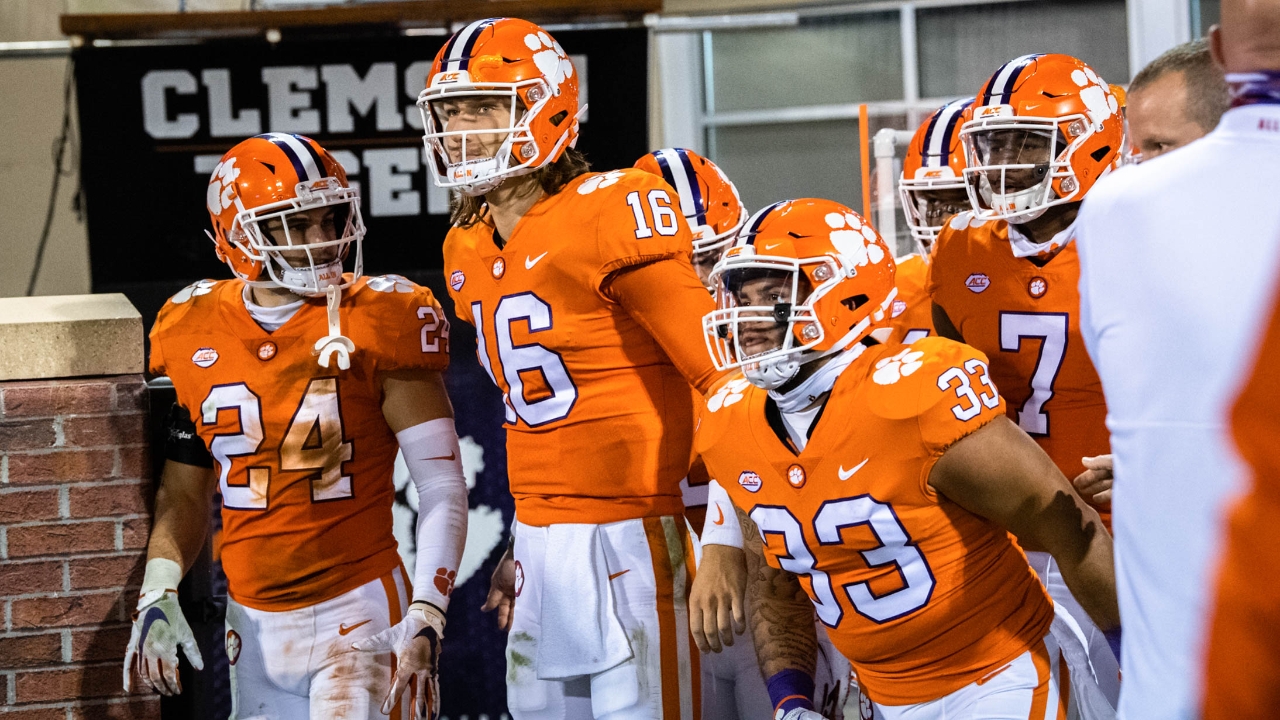 Photo by Courtesy of ACC Media Portal
Clemson Football
Trevor Lawrence tweet indicates he doesn't believe cancelation was about COVID-19
---

Feel the difference - The MOST DIGITAL CONTENT covering your CLEMSON TIGERS! Avoid clickbait and sites bloated with advertising!
---
It's safe to say this is a disappointing day for all college football fans as the Clemson-Florida State game was canceled just three hours before kickoff.
Following an announcement from the ACC, and a statement from Dan Radakovich, it sounded like FSU was the team that refused to play this afternoon.
Clemson quarterback Trevor Lawrence tweeted, "Man, we were ready to play," less than thirty minutes after the game was canceled.
A fan responded to Lawrence's tweet, stating that "There are things bigger than football, Trevor. We are in a pandemic."
Lawrence responded, "You are right. Wish it was about the pandemic though."
The ACC hasn't announced when the two teams will play. However, both teams have December 12 open currently.
According to reports, Clemson had a single positive test result after Friday's round of testing. That player was isolated and sent home, but FSU still refused to play.
It is believed that it was an offensive lineman, and the Seminoles didn't like the idea of their defensive linemen being in close quarters with the Tiger linemen. ESPN reported that the positive case had displayed symptoms at practice but tested negative all week.
It is interesting to note that Friday's COVID-19 update from Clemson had the largest number of positive tests that we've seen in two months. With this news today, we will certainly keep our eyes on the ramifications for the Tigers moving forward.
We can tell you that there are also reports that Clemson tried to get FSU to play Sunday or Monday, while we cannot confirm that as of yet, we can tell you the Tiger equipment truck was already headed back to Tiger Town early this AM.
Never miss the latest news from Clemson Sports Talk!
Join our free email list