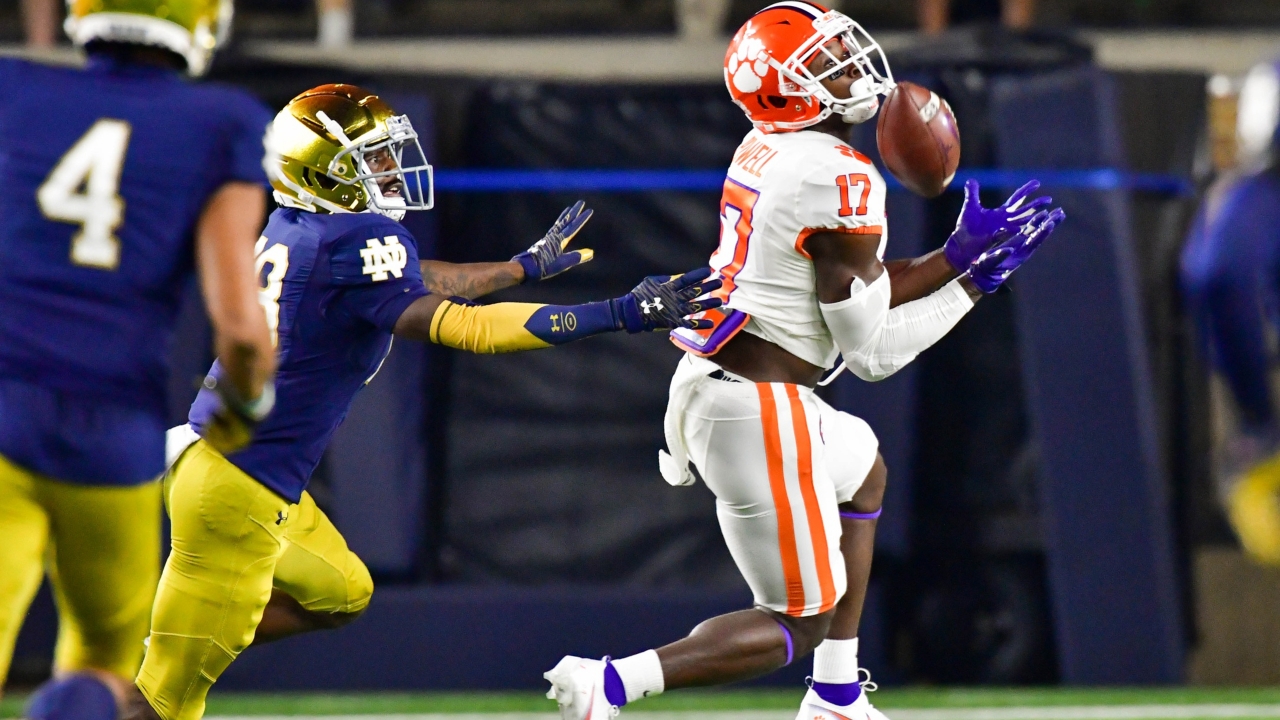 Photo by Courtesy of ACC Media Portal
Clemson Football
ACC Championship Notebook: Tigers preview high-stakes rematch vs. Fighting Irish
---

Feel the difference - The MOST DIGITAL CONTENT covering your CLEMSON TIGERS! Avoid clickbait and sites bloated with advertising!
---
Several Tigers recently sat down to share their thoughts on Notre Dame and Clemson's upcoming showdown with the Fighting Irish in the ACC Championship. As always, Clemson Sports Talk has the key quotes and highlights.
LB KANE PATTERSON ON NOTRE DAME QB IAN BOOK:
"Ian Book is very talented. But I think part of it was their offensive line, which as you probably know, is one of the better offensive lines in football this year. So they definitely make it tougher just to get to him in general. But I don't think that's anything our defensive line has to worry about. I know our defensive line will be ready for it this go-around."
"We definitely just have to keep [Book] in the pocket better than we did last time, keep him under control, and just not let him run as much as he did last time we played him."
DT NYLES PINCKNEY ON THE NOTRE DAME OFFENSIVE LINE:
"They work well together. I feel like that's the main thing. They've been with each other so long; they have so much chemistry built. They know how to work off of each other and make each other better. Maybe one player has a bad play, but the guard makes up for the center having a bad play. These guys have been together for three or four years; that's what makes them very great."
"They're very smart, you have to give respect to them for that. That's just a really good offensive line."
LB KEITH MAGUIRE ON NOTRE DAME QB IAN BOOK:
"He's a great athlete, as you can see by the film. He's very elusive, and I think you can try and scheme to it, but the bottom-line is just making sure we do our job. If we're in contain or spy, whatever we're doing, we just have to do our job."
"Obviously you can't get him down every time, someone who's athletic like him. But you've got to try your best and try to contain him. Hopefully, we'll be able to do that a little bit better this time around."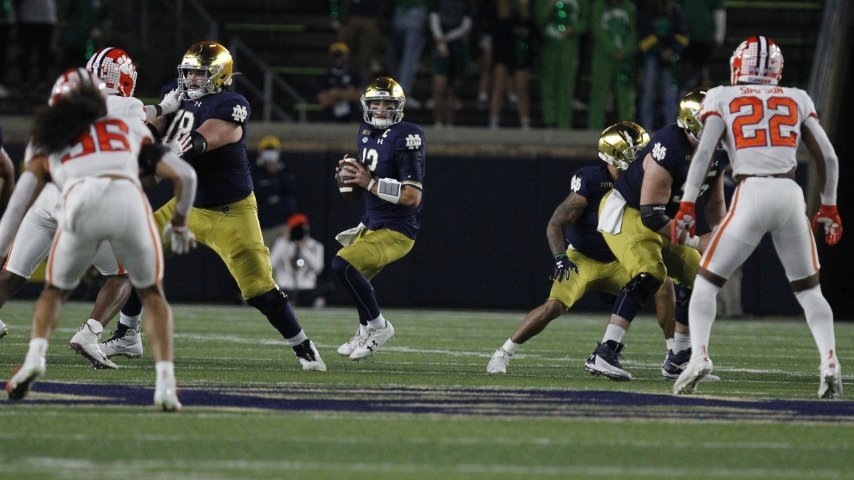 Courtesy of ACC Media Portal
OT JORDAN MCFADDEN ON NOTRE DAME'S DEFENSIVE LINE/DEFENSIVE ENDS:
"Man, those defensive ends are really good. They're some of the best I've ever played against. So it's a great challenge. We struggled last time running the ball, so I think we have to accept that challenge and better ourselves in that area. But that's a good defensive line. I know they'll be ready to play."
WR CORNELL POWELL ON THE FIGHTING IRISH DEFENSE:
"They're very disciplined, fast, sound. And they did their job. They made it tough for us. We really had to go out there and execute. It was just a great game where the competition was at an all-time high. I'm really looking forward to Saturday."
Never miss the latest news from Clemson Sports Talk!
Join our free email list
SPONSORED BY