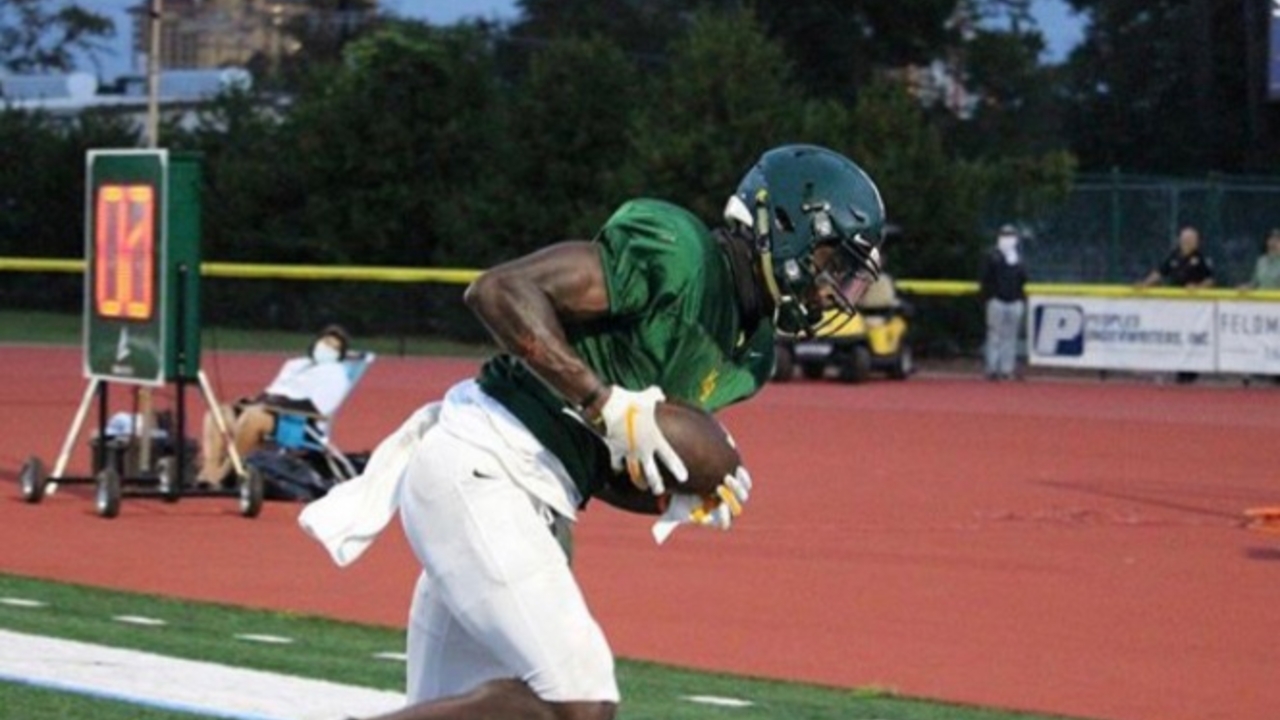 Photo by Adam Randall
Clemson Football
Randall on choosing Clemson "It's a life decision"
---
Clemson football received a gift on this Christmas day. Myrtle Beach High (SC) receiver Adam Randall committed to the Tigers over Oregon, South Carolina, and Tennessee to become the third commit in the 2022 recruiting class.
On Dec. 13, Randall announced via Twitter that he would commit on Christmas.
So why did he select the holiday to announce his decision?
"Me and my dad really came up with this idea a couple months ago and he said, 'Do you have a school in mind? It wouldn't be a bad thing to do it on Christmas day. It's a joyous time of the year. Just make it even more joyful for the people that you're going to celebrate with,'" Randall told Clemson Sports Talk.
Randall had a school in mind and made it known weeks ago that he had already chosen his school. The Under-Armour All-American does not recall the exact day he wanted to become a Clemson Tiger, but he knows why.
"I do not remember the day," he said when asked about the decision. "But what made me really want to commit is because I just knew that it was time and I just felt comfortable with the school. They have treat me consistently well over time. Just them being consistent with me and showing me a lot of love and understanding what they wanted to do for me in the long run not just on the football field. It meant a lot to me."
Succeeding on the football field is important to Randall, but when narrowing his choices and thinking of a place to call a home and make an impact off the field too - Clemson was the choice for him.
"I was looking for somewhere that I could feel at home and go be accepted and just somewhere that I can go make an impact especially my freshman year on the football field and somewhere that I can make an impact off the football field too," noted Randall.
"I also wanted to go somewhere where my voice can be heard, and I can increase my platform to inspire and influence others," he added. "I really wanted to go to a school that will make me the best person and come out the best person that I can be after three or four years."
Just by his words, it's obvious that Randall put a lot of thought into his decision and football and the immediate future were just segments of it all.
"It was not simply a football decision. It's a life decision. I'm setting myself up for 50-60 years after these four years," he concluded.
Last season, Randall caught 46 passes for 1,009 yards and scored 9 touchdowns despite a lingering ankle injury and having WPDE Zoneman winner and North Carolina signee, J.J. Jones, on the other side catching passes too.
Never miss the latest news from Clemson Sports Talk!
Join our free email list