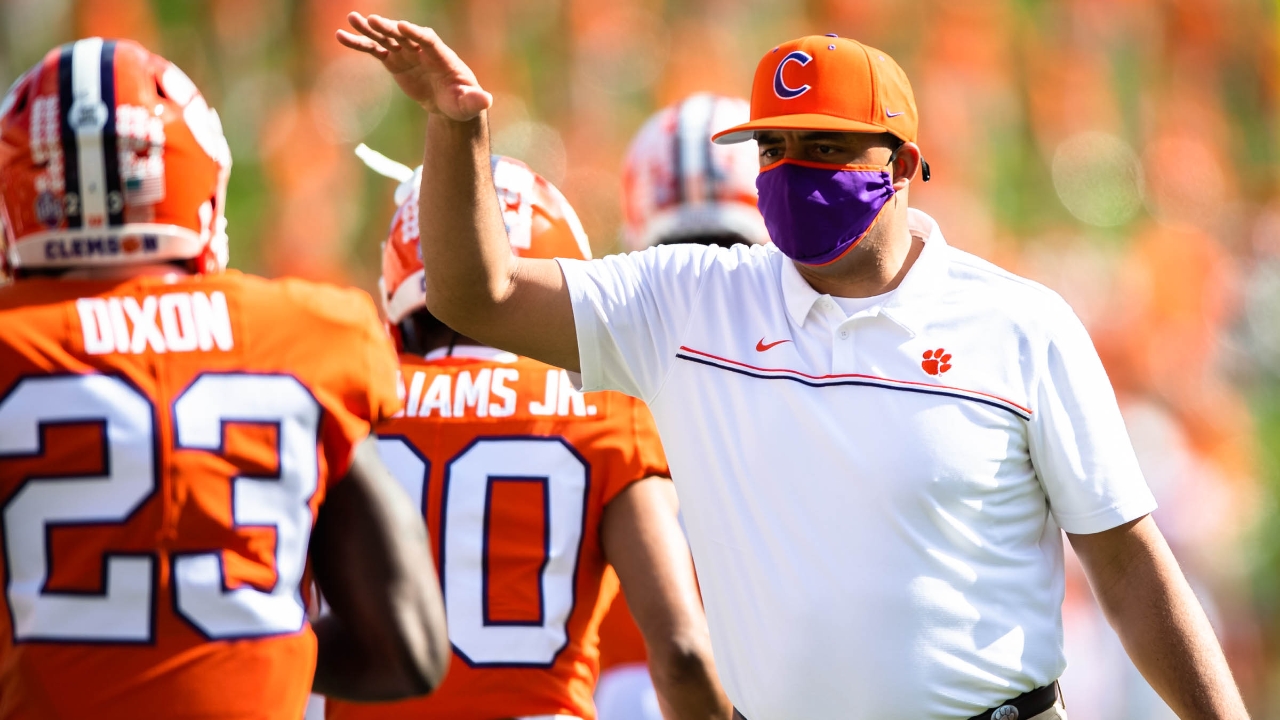 Photo by Courtesy of ACC Media Portal
Clemson Football
"We Understand What It Takes:" Elliott Confident About Rematch With Notre Dame
---

Feel the difference - The MOST DIGITAL CONTENT covering your CLEMSON TIGERS! Avoid clickbait and sites bloated with advertising!
---
Note: Yesterday it was reported that Tony Elliott would interview for the Auburn job, but he said through ESPN's Marty Smith that the news was simply not true.
"Contrary to reports I saw (Friday), I have not been contacted about the head coaching job at Auburn and am not scheduled to interview for that position. While I typically wouldn't address this in this manner, I felt it was important to set the record straight for the young men in our program. My focus currently remains 100% on our team & the opportunity we have to face a great Notre Dame team for the ACC Championship Saturday."
If there's one prevailing storyline from the first matchup between Clemson and Notre Dame, it's the absence of Trevor Lawrence. Questions have abounded as to what difference the third-year signal-caller would have made in the double-overtime loss had he been available. When those questions have reached the man responsible for calling the offensive plays, he saw a different reason as to why the Tigers couldn't overcome the Fighting Irish on November 7.
"At the end of the day, the issues we had, especially in short-yardage, didn't have to with D.J. [Uiagalelei] or Trevor," offensive coordinator Tony Elliott said. "We had some breakdowns up front, some technical issues. We missed a throw on third and three down there in the red zone. Also, on a third and seven, we missed the protection pick up. The back and the center weren't on the same page. We had Cornell coming open for a touchdown [on that play]. I don't know if Trevor would have directly impacted those plays. I think it's the supporting cast around him needed to do some things better."
Elliott sees the running game as a particular area where the Tigers can improve.
"We got to establish the run game," Elliott said. "We got to be efficient running the football. We weren't very efficient. We got to do some things to help our guys, and really we just got to play better in the interior offensive line."
When it comes to the passing game, Elliott was pleased with what he saw at Notre Dame Stadium, specifically from fifth-year senior Cornell Powell.
"That was kind of the start of Cornell's coming out party," Elliott said.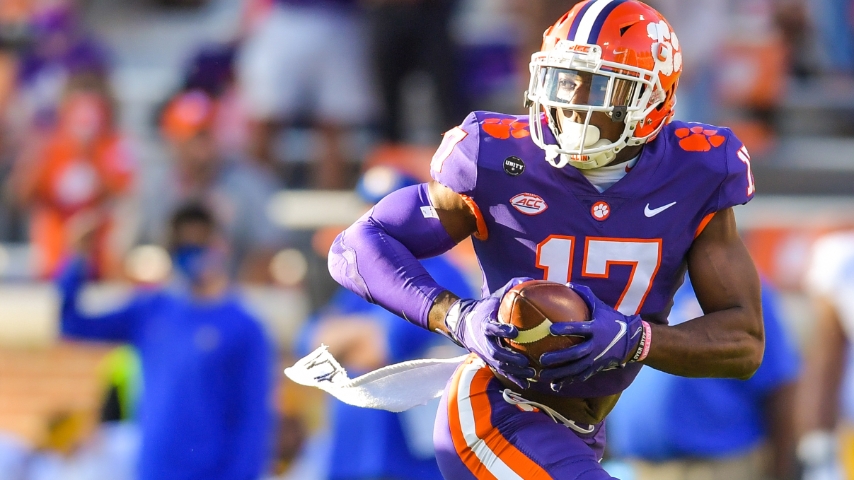 Carl Ackerman
Elliott wants to see the same success from the receiving corps on Saturday that they had a month and a half ago.
"[I] really feel good about the matchups," Elliott said. " [I] anticipate that they're going to do some things possibly different, but at the same time, they're gonna do what they do. Their structure forces you to either be efficient with your underneath throws and be patient, or you got to take a shot down the field. Fortunately, we hit on some big shots, not saying that's a guarantee for the next time we play, but it gives us a little bit of confidence that we're able to throw the ball."
While who will be available to catch the ball remains in question, with the injuries to Joesph Ngata and Frank Ladson looming large, Elliott remains confident in the talent that will be on the field on Saturday in Charlotte, N.C.
"Whoever we got, that's who we got."
Whatever storylines may follow Clemson into another top-four matchup, the message on the inside of the Tigers' program has remained unchanged as they pursue a sixth straight conference title.
"We expect everybody's best."
"For us, it's all about Clemson and how we play," Elliott said. "We understand that we didn't play our best football, at times, during that game. We got some things to clean up. We're not really focused on how they're going to come into the game. We expect everybody's best. We expect everybody coming in with a chip on their shoulder because they're playing Clemson. We're not really focused on how their mindset is going to be. We're focused on what our mindset needs to be. We've been in games like this before; we understand what it takes."
Never miss the latest news from Clemson Sports Talk!
Join our free email list