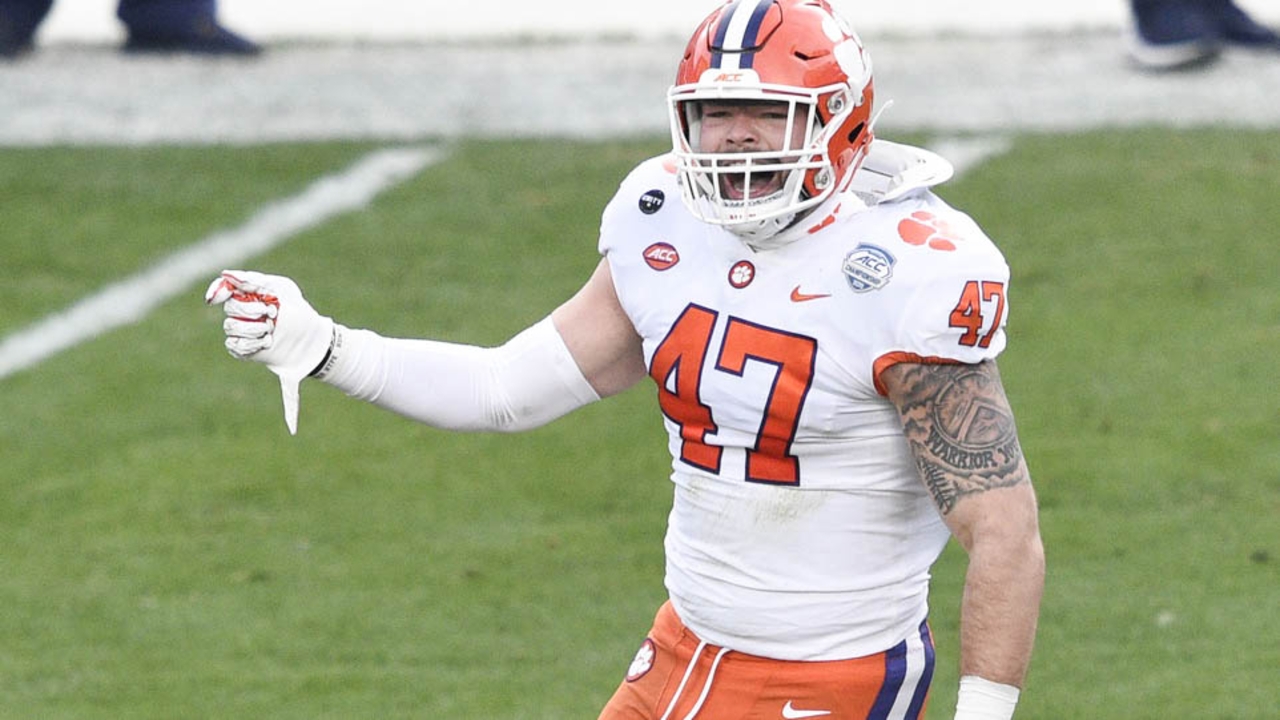 James Skalski
Brent Venables
Malcolm Greene
Clemson Football
Vengeance: James Skalski takes charge, delivers sweet revenge
---

Feel the difference - The MOST DIGITAL CONTENT covering your CLEMSON TIGERS! Avoid clickbait and sites bloated with advertising!
---
CHARLOTTE, N.C. – No one on Clemson's coaching staff would openly admit that Saturday's thrashing of Notre Dame in the ACC Championship was about revenge.
They couldn't. Their positions required professionalism, and they wouldn't be able to let a comment of such nature slip from their mouths.
Linebacker James Skalski, on the other hand, had no issue making his thoughts known.
"You listen to some of the things they said leading up to the game," he said. "They pushed some buttons they definitely wish they didn't push."
Skalski missed out on playing against the Irish during the two teams' first meeting this season — a 47-40 Tiger loss in overtime. But finally, given an opportunity to make a difference for his team, the fifth-year senior didn't disappoint.
Skalski went on a tear all afternoon, finishing with five tackles, a tackle-for-loss and a sack. His command over the defense proved vital — the Tigers allowed just 263 total yards to the Irish, compared to over 500 on Nov. 7. In addition, the Tiger defense sacked Irish quarterback Ian Book six times; the most Book has been taken down in a game this season.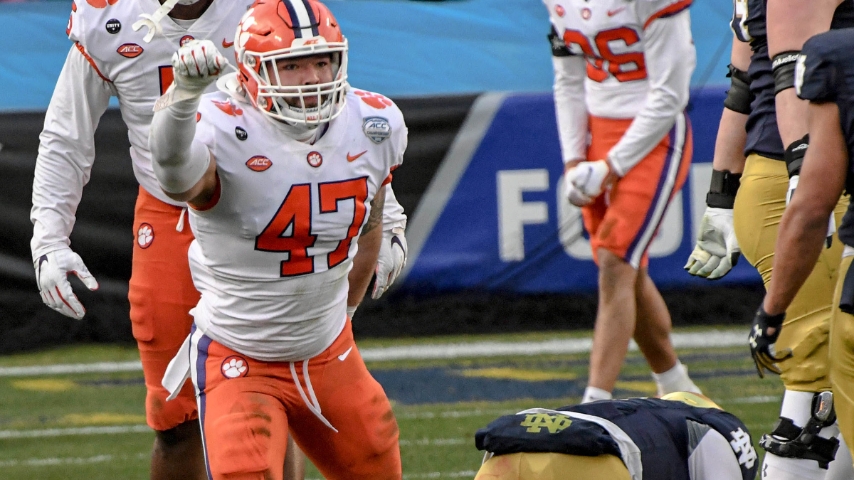 Ken Ruinard-USA TODAY Sports
"Ever since that loss, we knew that if we took care of business and they took care of business, we were going to see them again.
"We got to see them again," he said, smiling.
Skalski, along with quarterback Trevor Lawrence, also opened up about some of the comments made following the Nov. 7th game between the Tigers and Fighting Irish. As a sea of gold and green poured onto the Notre Dame Stadium grass, Irish fans got in the faces of both stars and directed inappropriate comments their way.
"When me and Jamie were walking off that field, we remember fans running onto the field, getting in our faces," said Lawrence. "Obviously, it's part of it. But you remember those things. You keep them in your head for when the time comes to play them again."
Following the game, Skalski's coaching staff couldn't withhold their praise for his performance.
"James is a terrific player," raved defensive coordinator Brent Venables. "Probably the biggest thing with him is that he's certainly very experienced."
Venables laughed.
"He's been around the block."
Skalski is in the process of finishing up his fifth season in orange, a year that's plagued him with several challenges equal to the fruits of his long-standing labor. But given the NCAA's eligibility adjustments due to COVID-19, Skalski isn't ruling out returning for an unprecedented sixth season.
"I've definitely thought about it," he admitted. "I just don't know. But we'll find out. I'll let you know when I know."
Skalski's personality of leadership radiates as soon as he steps on the gridiron.
Known as the beacon of the Tiger defense, Skalski has admirably carried the weight of authority over his men.
"He brings a leadership quality that's like having a quarterback on your defense," said Brent Venables. "He thinks like us as a staff. From anticipation to communication, he's just so dialed in. He's always a step ahead. And so everybody will follow suit."
Venables praised Skalski's ability to guide his younger counterparts and promote improvement through growth and hard work.
"You get younger guys out there, and they're going to play like young guys sometimes. Three years ago, that was James. And he couldn't be that kind of leader. But James, there's no question that he kind of leads the charge. Practice, meeting times, things of that nature.
"He's got a real presence to him."
Never miss the latest news from Clemson Sports Talk!
Join our free email list