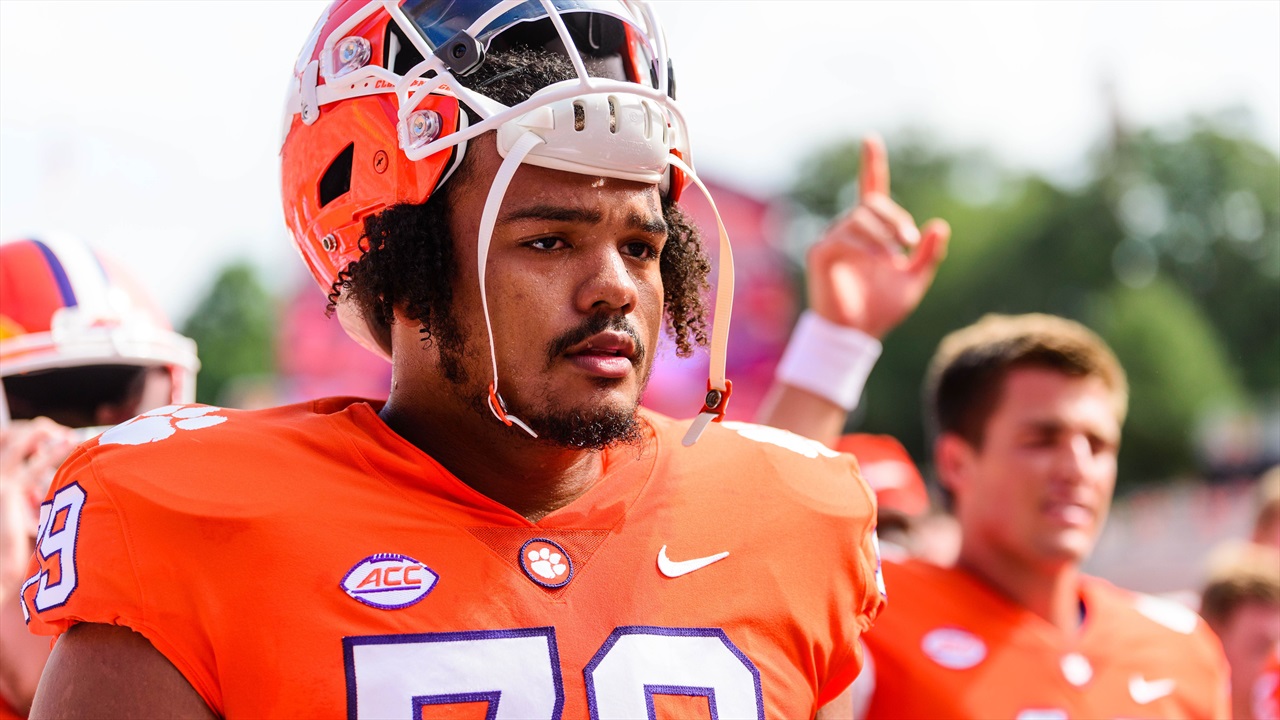 Clemson Football
THE ROAR: Piano Man, Next Man Up, and Don't Poke the Bear
---

Feel the difference - The MOST DIGITAL CONTENT covering your CLEMSON TIGERS! Avoid clickbait and sites bloated with advertising!
---
Clemson's future looks extremely bright, but you can't watch a player like Trevor Lawrence announce that he's turning pro without getting a bit sentimental about the moments as fans that we all got to share with No. 16.
If you missed yesterday's radio show, take a listen this morning as we discussed Lawrence's impact and how his time at Clemson and Deshaun Watson's feel so different even though they were quite similar.
PIANO MAN.
Clemson offensive tackle Jackson Carman announced he was turning pro last night, making Tristan Leigh‍ committing even more significant. While my intel pointed towards Carman leaving, I couldn't be 100% sure as the season he had didn't quite carry the punch that I would have thought after his tremendous sophomore season.
My hunch is that Jordan McFadden potentially moves from right tackle to replace Carman on the left next year, and he's proven very capable after a solid first season as a starter. If he remains on the right, then Walker Parks will likely step in to anchor the left.
One thing about Carman that many people might not know is that he's sort of a Renaissance Man. I never will forget a tweet from the former five-star tackle asking about getting his hands on a cheap piano.
Tickling the ivories is one of the many hidden talents Carman possesses. He can also play guitar, wake surf, cook, was in the chess club in middle school and has a singing voice that can "capture the room," according to Dabo Swinney.
NEXT MAN UP.
Now that Trevor Lawrence made his announcement official yesterday, everyone knows the quarterback reigns will most likely end up in D.J. Uiagalelei's hands. The former five-star quarterback got to play in Clemson's biggest regular-season game at Notre Dame and delivered in a big way completing 29-of-44 passes for a career-high 439 yards along with two passing touchdowns. He also added a rushing touchdown among his 13 carries.
At the time, Uiagalelei's 439 passing yards were the third-most in a game in school history. His total broke the school freshman record of 435, set by Deshaun Watson against North Carolina back in 2014. He was simply magical at times, given the stakes, venue, and being a true freshman.
But who takes over at running back after Travis Etienne makes his decision known?
Arguably Lyn-J Dixon has a leg up at this time, but this past season wasn't his finest as he was recovering from a preseason knee issue for much of the year.
Chez Mellusi has had flashes for sure, and while both are explosive and quick, Mellusi seems to enjoy running downhill more than Dixon-- in fact, that might be Dixon's biggest flaw.
While eyes will be on both five-star Will Shipley and four-star Phil Mafah, perhaps big back Kobe Pace can carve out a niche for himself in 2021 as well.
I think all of these guys will contribute in fairness, but months out, it feels like Dixon and Mellusi will carry the bulk of the opportunities.
SONG OF THE DAY.
- "Piano Man" - Billy Joel -
A BIT OFF THE PATH.
As we move into the new year, lots of people are jumping in on a fitness kick, and here are a few alternatives to the world-class Peloton Bike.
One other interesting thing I found yesterday is that the Earth is actually spinning faster recently (to be honest, it couldn't go fast enough last Friday as Ohio State was knocking off the Tigers), but I digress.
You know the old saying, 'don't poke the bear,' well perhaps it should be 'don't poke the Buccaneer,' as rookie defensive end Chase Young was seen yelling "Tom Brady, I'm coming. I want Tom," after his team clinched the NFC East title with a Week 17 win over the Philadelphia Eagles.
Let us know what you think about THE ROAR! If you liked it, make sure you SHARE!
Never miss the latest news from Clemson Sports Talk!
Join our free email list