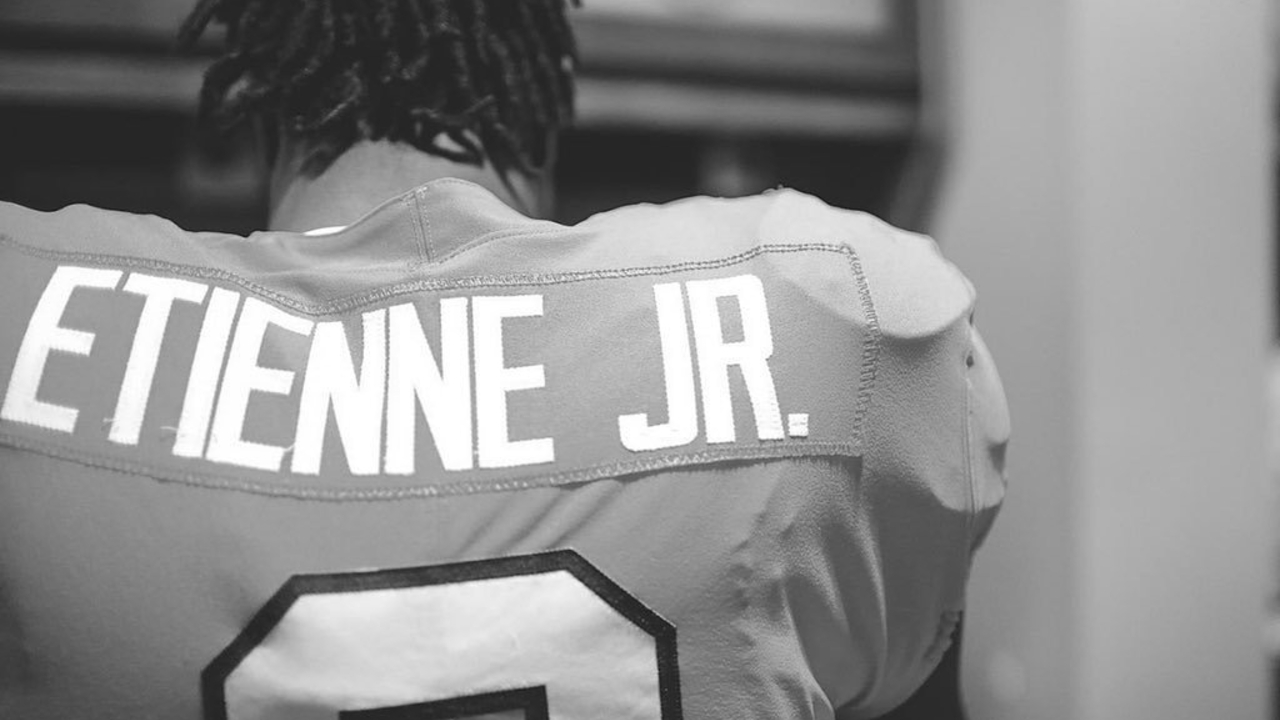 Clemson Football
THE ROAR: Superb Owl | Friday Night Theater | Etienne Part II
---

Feel the difference - The MOST DIGITAL CONTENT covering your CLEMSON TIGERS! Avoid clickbait and sites bloated with advertising!
Register for your FREE ACCOUNT today, and you are eligible to win a LIMITED EDITION CLEMSON FOOTBALL. ←
---
SUPERB OWL.
Will it be a passing of the torch to a new generation, or will the greatest winner in NFL history bring home the Super Bowl LV title in his first and likely only season in Tampa Bay?
Tom Brady, winner of a record six titles, and the Buccaneers look to knock off the defending champion Kansas City Chiefs on Sunday. Even the Brady haters will have to accept that he is 'the best quarterback ever' if Tampa Bay wins.
No doubt!
According to CNBC.com, here's what the betting looks like on the matchup right now:
The American Gaming Association estimates 7.2 million people will place online wagers for the Super Bowl and generate $4.3 billion in bets.
Interesting wagers include a $3.4 million bet on the Tampa Bay Buccaneers winning via DraftKings and if the opening kickoff will be returned for a touchdown on FanDuel.
Meanwhile, secondary ticket agencies are experiencing a decline in prices, but that could change, Gametime's Jeff Gurian told CNBC.
That 3.4 million dollar bet was placed by 'Mattress Mack' famous for his large bets during Houston's run to the World Series in 2019.
In a Draft Kings release, 'Mattress Mack' had this to say:
"Tampa Bay is loaded with talent on both sides of the ball and led by the greatest football player of all-time in Tom Brady, so I'm betting big on the Bucs, who have overcome tough matchups throughout this postseason."
Let's see what happens. The Chiefs are favored by 3.5 points.
A win for the Chiefs would give former Tigers, Sammy Watkins, Dorian O'Daniel, and Bashaud Breeland two Super Bowl rings.
FRIDAY NIGHT THEATER.
Before watching the big game, another former Clemson football player will be on a big stage and, more specifically, the big screen.

In past weeks, former players Daniel Rodriguez and Ray-Ray McElrathbey appeared in movies in 2020. McElrathbey made a cameo in "Safety", a biopic about his time at Clemson, and Rodriguez played himself in "The Outpost", a film about a major battle he survived in Afghanistan.
Greenville native and former walk-on Matthew "Matt" Knowles (2007-08) is next. "Son of the South", a movie focused on the Freedom Riders of 1961, is set to be released in selective theatres on Friday. Knowles portrays Jim Zwerg, a Civil Rights activist and member of the Freedom Riders, in the nonfiction film.
Knowles told us, "It was an honor to be Zwerg in 'Son of the South.' We will have more of our conversation with him later this week.
ETIENNE PART II.
Travis Etienne finished his illustrious career for the Clemson Tigers as the ACC's all-time leader in rushing yards and rushing touchdowns. In 2020, Etienne was an even bigger weapon as a receiver in addition to being a devastating rusher. He finished 2020 with 1,772 all-purpose yards and 16 scores. Relive his sensational season right here!
While Etienne was spectacular, looking over Clemson's recruiting board shows a strong interest in his younger brother, Trevor, as well.
The younger Etienne is one of two official running back offers for Clemson, and conversations with Coach Phelps at Jennings High School would indicate that the younger Etienne could be an awful lot like big brother at the next level. Just look at his form in that run above.
SONG OF THE DAY.
- "I'm Real (Remix)" - Jennifer Lopez -
A BIT OFF THE PATH.
Sort of close to home, Alex Rodriguez denies ever meeting Southern Charm's Madison LeCroy after the reality star claimed they exchanged DMs.
If you don't know, Southern Charm is an American reality television series that chronicles the personal and professional lives of seven socialites who reside in Charleston, South Carolina.
On a side note, Rodriguez is currently engaged to Jennifer Lopez-- man, what are you thinking?
If you thought Apple was limiting themselves to the tech world, boy were you wrong-- check out "Project Titan", Apple's reported car project that enlists a top Porsche engineer to work on the new vehicle.
And finally, we now know how Micheal Phelps won 28 Olympic medals, including 23 gold ones.
Let us know what you think about THE ROAR! If you liked it, make sure you SHARE!
Never miss the latest news from Clemson Sports Talk!
Join our free email list