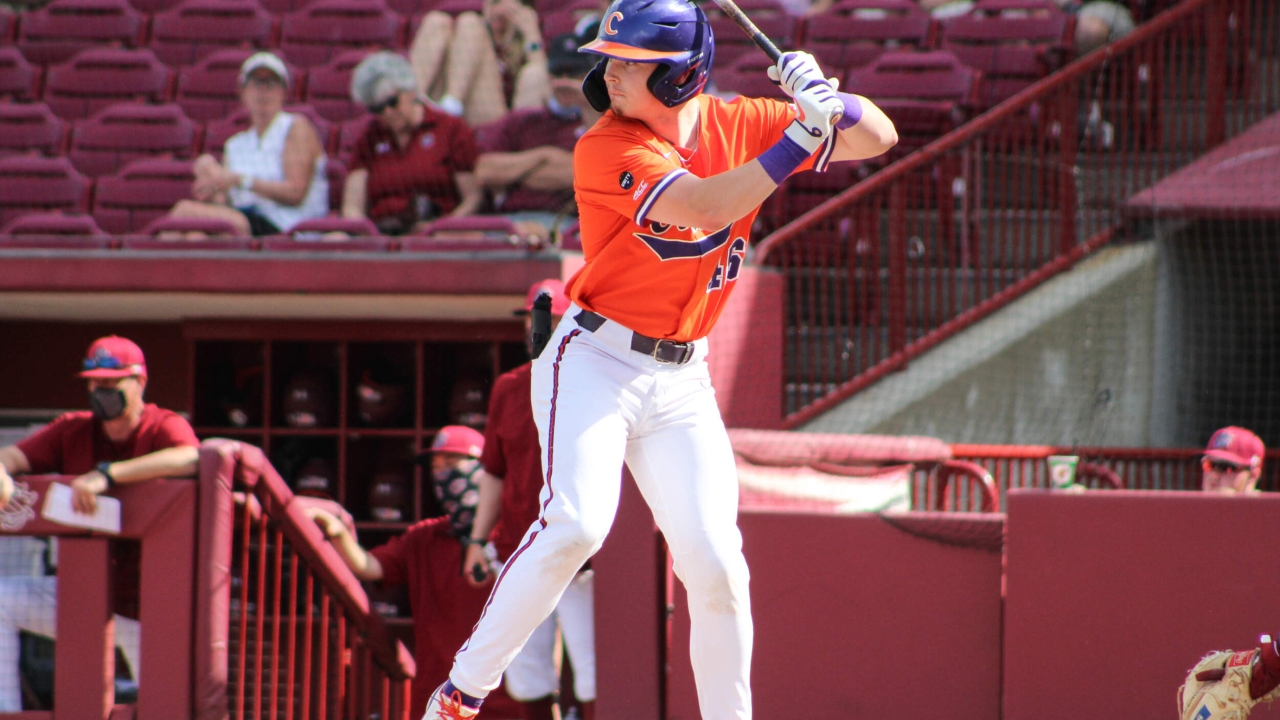 Clemson Baseball
No. 16 Gamecocks Rally For 8-7 Win Over Clemson
---
COLUMBIA, S.C. - Andrew Eyster's walkoff single with two outs in the ninth inning propelled No. 16 South Carolina to an 8-7 win over No. 22 Clemson at Founders Park on Sunday afternoon. The Gamecocks, who took a 2-0 lead in the season series, improved to 6-0, while the Tigers dropped to 3-2.
For the second day in a row, Eyster sent South Carolina to victory with a walkoff hit. On Sunday, Brady Allen led off the ninth inning with a walk, then Wes Clarke walked with one out. After a strikeout, Eyster lined a 1-0 pitch to the wall in right-center to score Allen.
James Parker extended his hitting streak to 12 games with a two-out, run-scoring double in the first inning, then Clarke belted a solo homer in the third inning. Clemson regained the lead in the top of the fifth inning on Jonathan French's two-out, two-run double. In the bottom of the fifth inning, Braylen Wimmer led off the with a homer, then Clarke hit a three-run homer, his second of the game and eighth of the season, to give South Carolina a 5-3 lead.
The Tigers rallied with four runs in the top of the seventh inning, keyed by Alex Urban's run-scoring single and Regan Reid's pinch-hit, two-run single in his first game of the season to give Clemson the lead. In the bottom of the seventh inning, South Carolina responded again with two runs to tie the score 7-7.
Will Sanders (2-0), the last of seven Gamecock pitchers, earned the win, while Evan Estridge (0-1) suffered the loss.
The Tigers return home to host East Tennessee State at Doug Kingsmore Stadium on Tuesday at 4 p.m. on ACCNX. The three-game season series against South Carolina is scheduled to conclude at Doug Kingsmore Stadium in Clemson on May 11 at 6 p.m.
Never miss the latest news from Clemson Sports Talk!
Join our free email list