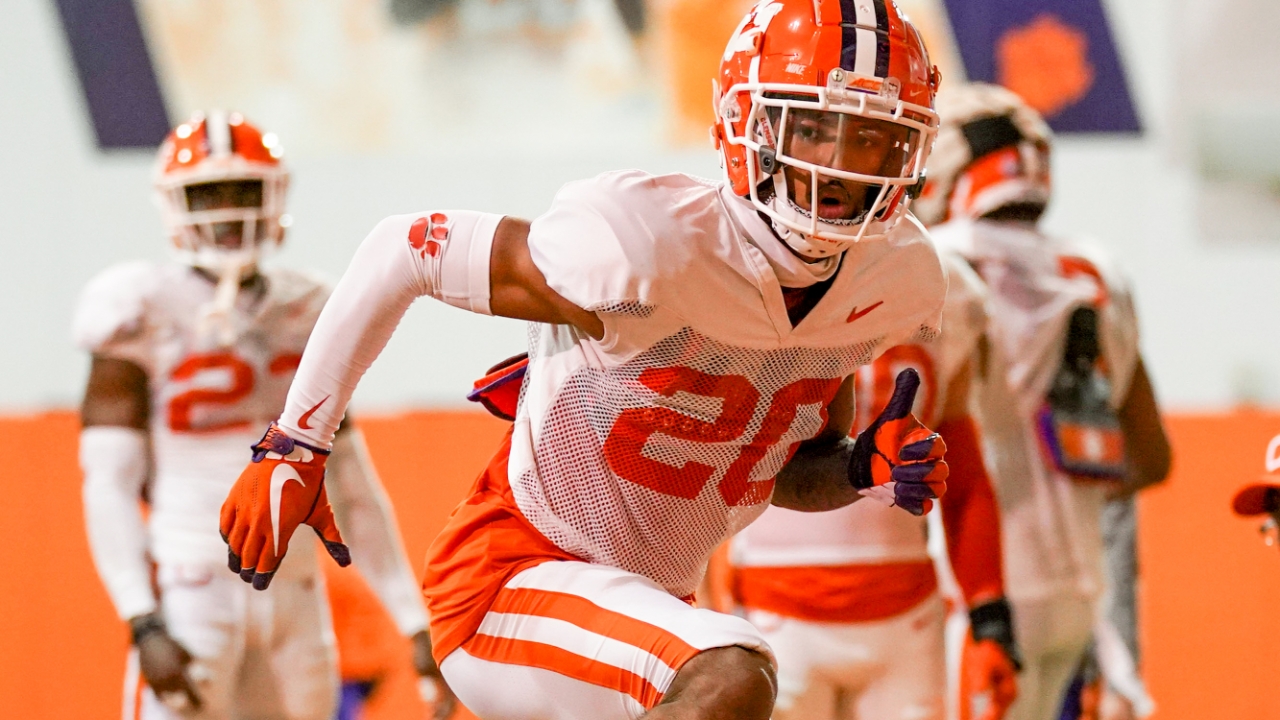 Talent and questions remain for a Clemson secondary minus Derion Kendrick
---

Feel the difference - The MOST DIGITAL CONTENT covering your CLEMSON TIGERS! Avoid clickbait and sites bloated with advertising!
Register for your FREE ACCOUNT today, and you are eligible to win a LIMITED EDITION CLEMSON FOOTBALL. ←
---
When it was reported on Sunday that Clemson starting cornerback Derion Kendrick was no longer on the football team, many fans felt the inevitable had finally happened. Kendrick, an All-ACC cornerback, had his moments in Dabo Swinney's "love shack," and it felt like he was on thin ice from the outside.
Kendrick has since entered the transfer portal but has yet to announce his intentions publicly or release any statement about his future. Coach Swinney, however, did discuss Kendrick's departure briefly during Monday's availability, but without giving any details of what initiated the pending transfer.
"There's really not much to say about that other than he's not with us anymore," Swinney said. "But also to say, I love DK. He's a young man that I've always loved as a football player. He's got a good heart. He's got a really good heart. He's never been a disrespectful young man or anything like that. Sometimes there needs to be a change. Just so thankful, I had the opportunity to help him and hopefully make a difference for him these past three years and thankful for all his contributions to the program."
There are two obvious questions left to answer after Kendrick's departure. First, what happens in the secondary now and notably, at cornerback without Kendrick and LeAnthony Williams, who entered the portal and will transfer to Marshall.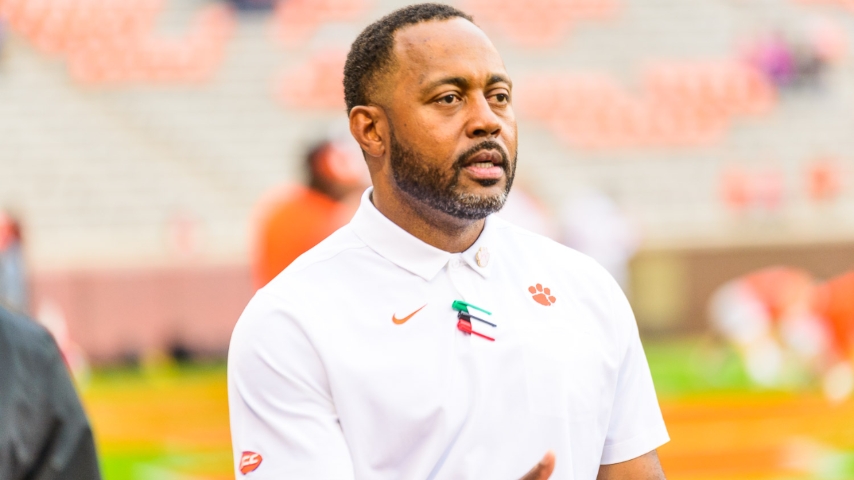 Swinney said the number in the secondary the coaching staff prefers is 16. They have 15. That number includes nine safeties and six corners. Although the number is below what is preferred, Swinney has confidence in the remaining group.
"Now we are down in numbers," he noted." The good news is, we got 15 guys that we really think can play and have a chance to really be very impactful players for us at some point in their career."
Without Kendrick, senior Mario Goodrich, juniors Andrew Booth and Sheridan Jones, sophomores Fred Davis and Malcolm Greene, and freshman Nathaniel Wiggins, all heavily recruited, are the six corners left on the roster.
Kendrick was a two-year starter and NFL prospect with a team-leading six passes defended-- replacing him won't be easy. Goodrich (4), Booth (4), and Jones (8) have each had starts and should be in line to compete for the two spots. Greene also has three starts at nickel.
"We'd like to have seven or eight of those guys. but the six that we have are elite players," Swinney said of the group. "They're not all elite at Clemson yet, but they're elite-talented guys that we think have the ability to really develop into great players."
Wiggins is one of the talented players, and the late commit must get ready in a hurry because the Tigers will now need him this season. Clemson missed on each cornerback offered this past recruiting cycle, including Wiggins before his decommitment from a disheveled LSU program. Without his switch from the Bayou Tigers, the staff would undoubtedly be in search of another cornerback.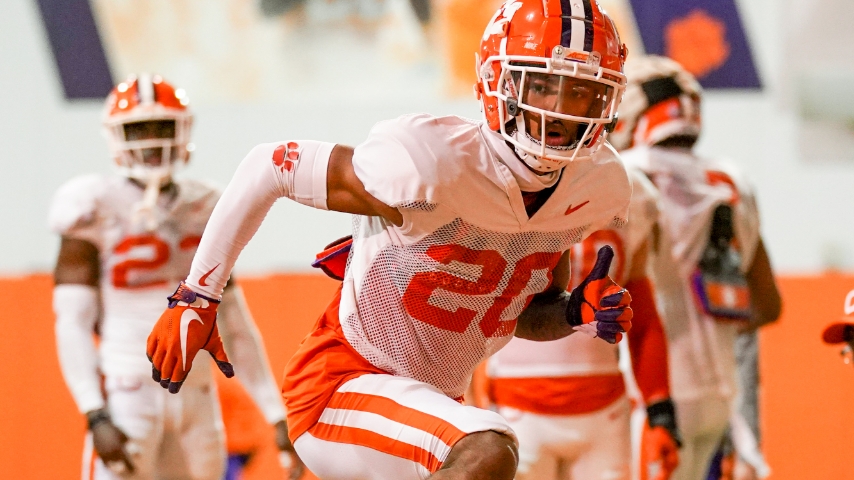 That brings us to our second question: Is it time for the staff to consider the transfer portal seriously?
Since the portal's 2018 inception, Clemson has yet to recruit or sign a player from it; instead, the program focuses on developing the players on campus. That philosophy won't change, but Swinney won't rule out turning to the portal.
"If we have some need, or some big gap, that is a result of this portal world that's out there, then we'll respond accordingly," he said recently when asked about the portal after defensive lineman Justin Foster and offensive lineman Blake Vinson retired from football. "We're always gonna do what we need to do to give ourselves a chance to be successful - always have and always will."
With the COVID-19 Pandemic still hovering over the country and injuries always being a factor on depth from week-to-week and game-to-game, the portal, in my opinion, almost can't be ignored this offseason.
Swinney has the same concerns and said they don't have their heads in the sand and will use the spring to see if a safety can be used at corner or consider signing a player from the portal. But as to be expected with Swinney, he has his criteria and a plan for choosing the right guy.
"But that is a position, something we'll talk about later on that you may consider. We're not going to jump into the portal and bring a backup in here," Swinney said on Monday. "We'll give those reps to the other guys. It has to be an elite multi-year starter, all-conference type of guy that can come in here and help us. If it's not something like that, we're good where we are."
The college football world saw the Clemson secondary struggle against the Ohio State offense, and going into the spring, improving there was a priority. Now the best cornerback is gone, and a talented Georgia team with quarterback J.T Daniels and an improved, fleet receiving corps is the next opponent.
This is not a position cornerback coach Mike Reed or Swinney expected the secondary to be in ahead of the huge matchup, but they seem to have a plan, and for the moment, are confident in the talent presently on campus.
There will likely be more on what led to Kendrick's swift and abrupt move in the coming days, but for now, it appears to be an amicable and civil parting between the former starting cornerback and Swinney.
"I'll be pulling for him whatever his next stop is and will always be there for him, and there's really not much more to say than that," Coach stated in closing on the matter.
Never miss the latest news from Clemson Sports Talk!
Join our free email list
PRESENTED BY