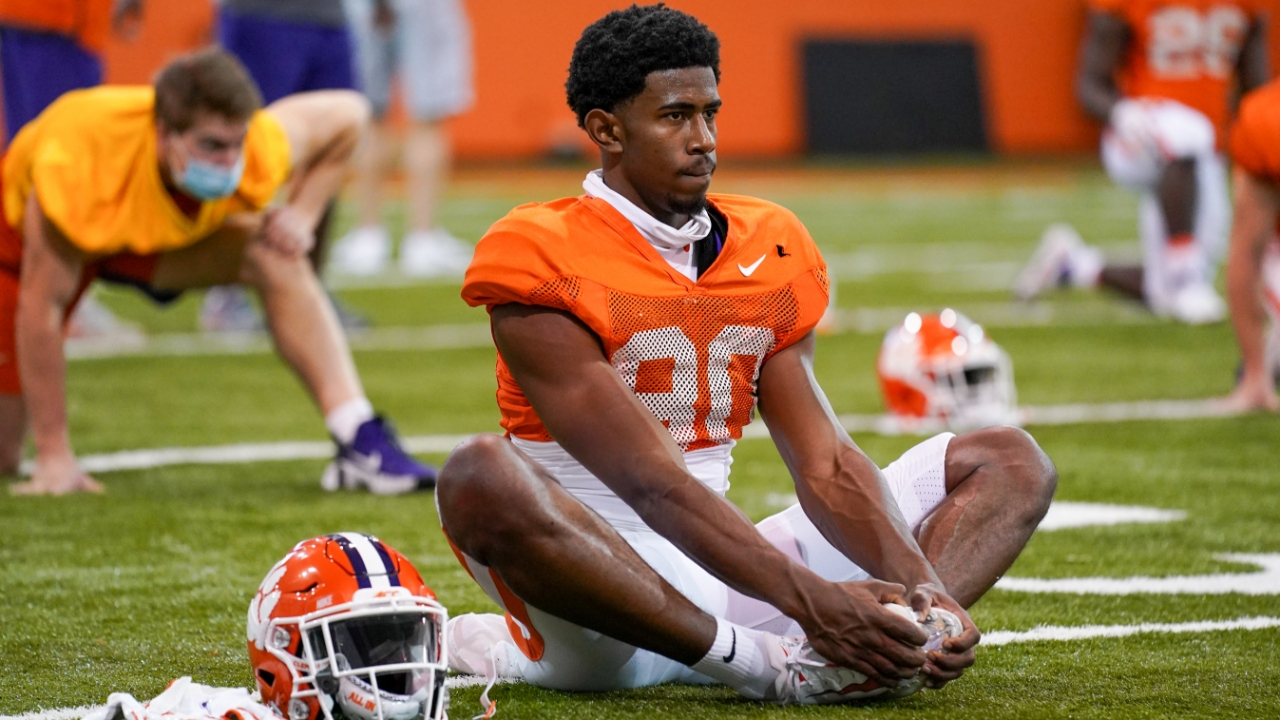 Clemson Football
Clemson's talented freshmen beginning to show up in Spring Camp
---

Feel the difference - The MOST DIGITAL CONTENT covering your CLEMSON TIGERS! Avoid clickbait and sites bloated with advertising!
Register for your FREE ACCOUNT today, and you are eligible to win a LIMITED EDITION CLEMSON FOOTBALL. ←
---
On Friday, Clemson head football coach Dabo Swinney was asked about a few of the early enrollees of the 2021 recruiting class. No player from the class is expected to contribute heavily right away, but it's early, and with injuries and COVID-19 constantly poking at the roster, they will need to be ready.
Last season, receiver Justyn Ross was out, and Joseph Ngata and Frank Ladson were barely on the field. Ross is on his way back, and Ngata and Ladson are as healthy as they've been in months.
Wide receivers coach Tyler Grisham added Troy Stellato (6'1, 190 pounds), Dacari Collins (6'5, 200), and Beaux Collins (6'3, 195) to his gifted group, and the Collins' (no relation) are already on campus.
Dacari & Beaux Collins
"They're very smooth athletes, first of all," said Swinney after Friday's practice. "Very polished guys. They're way ahead of where Ajou came in last year. Ajou, we knew, was going to be a very raw kid, and he's making some progress. Excited about that. But these are two guys that it's obvious that they have a great feel for the game."
"Both are physically in a good spot," he continued. "Dacari is a big, strong young man, and then Beaux has got great size, not quite as big as Dacari, but got great size - but he is silky smooth."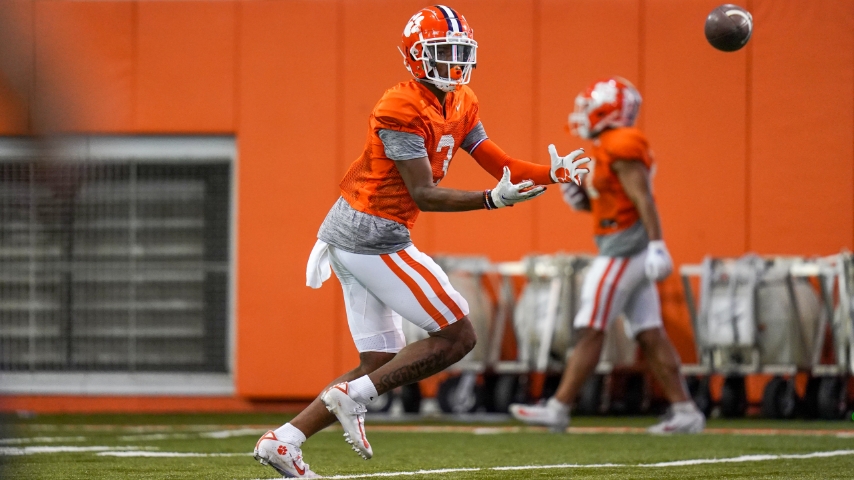 "Fundamentally and technically, they get it. Easy to coach, and [I'm] excited about both of them," Swinney said. "They're exactly what you could hope they would be, especially at this point. So, they're way ahead of the curve at that position for midyear guys. So, I'm excited about what I've seen so far."
Nathaniel Wiggins
Wiggins was a late commit, but the early reps he gets this spring are timely for him and a secondary low on cornerbacks. Derion Kendrick is gone, and now Malcolm Greene is out for a shoulder injury that will require a procedure after spring break.
"Nat's a really exceptional young talent. He's got a ways to go. He needs the latter half of spring and summer in the weight room with Coach [Joey] Batson. He's got to get stronger," noted Swinney on the tall, wiry corner from Georgia.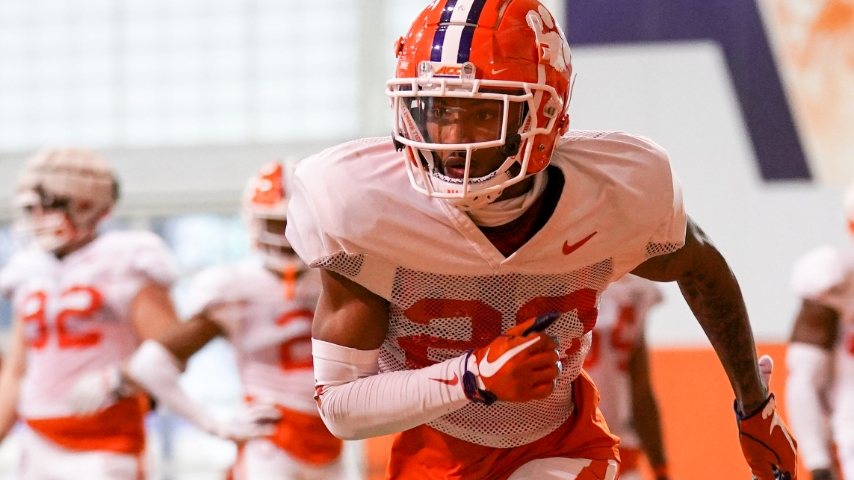 "He's a natural kid, you know. He can run. He's got great length. He's got good instincts for the game. He's a tough guy. I like that. He's a little light in the pants right now. He's an outstanding young prospect with a lot to learn."
Jeremiah Trotter Jr.
Clemson has experience and numbers at linebacker, so Trotter getting much field time this upcoming season is inconceivable. With James Skalski and Jake Venables limited and Baylon Spector out due to surgery, he is, however, making the most of the extra reps this spring.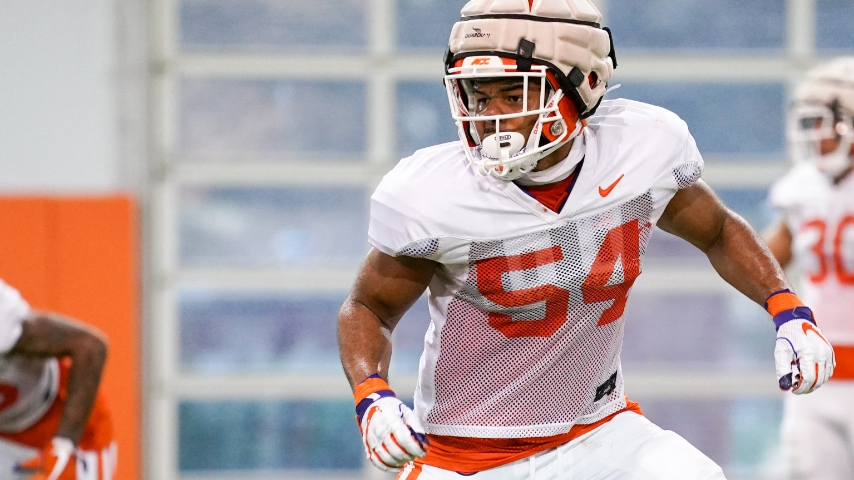 "He's going to be a great player," said Swinney about Trotter Jr., the son of former NFL All-Pro linebacker Jeremiah Trotter. "He's going to be a great player. He's a natural prospect. He's as advertised. He's a naturally physical guy. I've been around some guys that linebacker wasn't natural for them. But he's a very natural guy and sees the game well, and he's got one motor. I love that. [He] plays at full speed...... We love his potential and what we've seen from him at that position."
Never miss the latest news from Clemson Sports Talk!
Join our free email list
PRESENTED BY