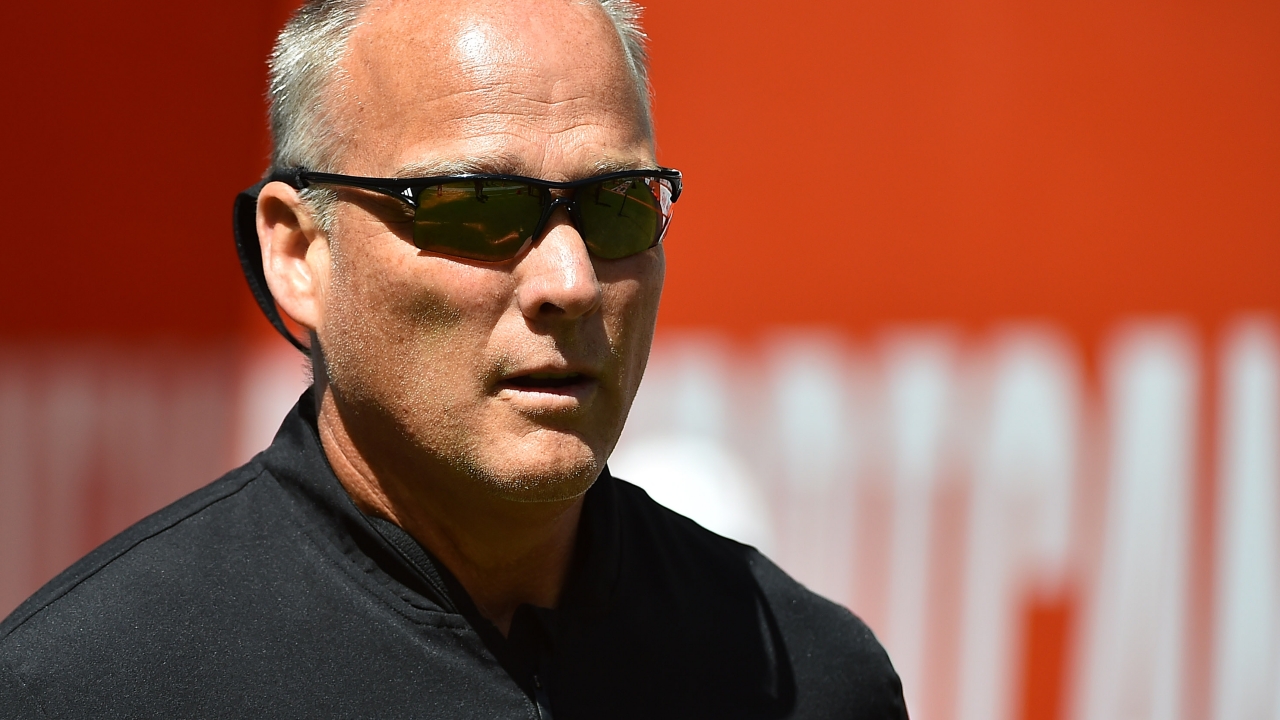 Photo by Jasen Vinlove-USA TODAY Sports
Clemson Football
Mark Richt on facing Parkinson's diagnosis: 'It is light compared to the glory we'll have'
---

Feel the difference - The MOST DIGITAL CONTENT covering your CLEMSON TIGERS! Avoid clickbait and sites bloated with advertising!
---
On being at ACC Kickoff in a non-coaching capacity:
"Well, you know, coming to this event, you just watch the other coaches sweat it out and have to worry about all these things. I mean, you take COVID, you take the NIL, you take the transfer portal, there's been massive change in the last two seasons, and I can't say I've missed a lot of it."
On Swanny's suggestion of Ric Flair at GameDay in Charlotte for Clemson-Georgia:
"Hey, I'm with you. I've met Ric Flair at a golf tournament like a month ago. I can show you my picture in the phone. This guy-- he's a legend and he'd be a great guy to pick it. Whoooo."
On what he thinks will happen in the Coastal Division in 2021:
"Most people say North Carolina and Miami and for good reason. They've got two great quarterbacks. They've got enough guys coming back that can help them get the job done. I think Pittsburgh, you never know what they could do. So it's gonna be an interesting battle. The thing about that ACC Championship, when you have two divisions, eventually, if Clemson does win it, one team from the Coastal is going to make it, and on that given day, if they find a way to win it-- they're the champs. It's 60 minutes this entire season that's really is going to decide whether Clemson stays on as champion or not."
On what he misses from coaching:
"I miss the competition. I miss the battles on the field in the spring and early in the fall, guys trying to win their positions at all. Two things I really enjoyed the most in coaching one I call the 'dog pile' and that is the locker room seeing after a hard-earned victory. Everybody jumping around having a good time celebrating. The other one is when you get to award a scholarship to a walk-on. There's nothing like it. You get that team meeting and you surprise the kid-- not only see him react with the ability to earn that scholarship, which is so big for those kids, but you see the reaction of the other players. They come around him and jump around him and hug him and let him know how happy they are for him too."
On what's filled that void:
"Jadyn and Zoey buy two granddaughters. There's nothing like grandchildren. And they're beautiful. My son, John, his wife, Anna, have their two daughters and actually have a third baby coming in December. We just spent an awful lot of time while they still think me and my wife are cool."
On being a part of the ACC Network:
"I think so I think there's a part of the game that I can bring to 'The Huddle' that only a head coach can answer. Then you've got the young guys, Eric Mac Lean and EJ Manual, who still have the perception of how a student-athlete might see things-- because they haven't been out of it that alone. So I think we've got a good mix of being able to educate people and entertain people. But when you know ball as much as I do, it does help you say, 'why did he do this?' or 'why did he do that?' I think I can add a little bit of fun to that."
On dealing with Parkinson's and his message for others:
"Ultimately, we're only on this earth so long. When you think about temporal things, it's kind of short-term thinking. When you think about eternal things and eternity, I know where I'm going for all eternity, I know going to heaven. I know my spirit and soul were made perfect by accepting the gift of Jesus Christ in 1986 with Coach Bowden in his office-- I know my spirit and soul is gonna get united with this new glorified body once I get to Heaven. This body I'm in now, that still has sin and still has disease in it, will be gone and I'll be off to glory. So I know that and to handle something like I'm dealing with or other people that are handling those things they can realize that it is momentary, and it is light compared to the glory we'll have at the future."
Never miss the latest news from Clemson Sports Talk!
Join our free email list
PRESENTED BY