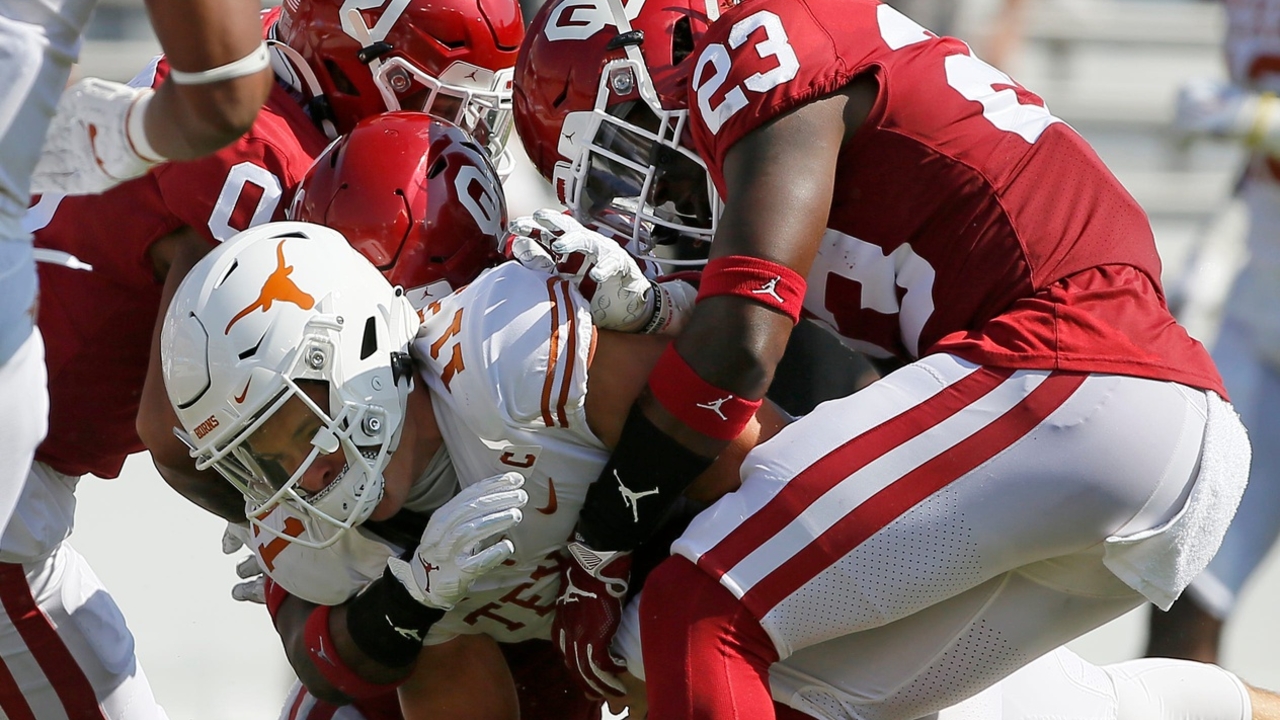 Clemson Football
Charles Arbuckle on conference realignment: 'you think long, you think wrong'
---

Feel the difference - The MOST DIGITAL CONTENT covering your CLEMSON TIGERS! Avoid clickbait and sites bloated with advertising!
---
On the landscape shifting in CFB:
"I'm sure you've heard this term, you think long, you think wrong. The Big 12, they had the opportunity, let's go back in time, right? The PAC 12 has a lot to do with this also and I think Larry Scott, you know, the conference of champions line, I love Olympic sports, I love track and field, I love all those things, but they had an opportunity to really make a move. And I thought, when they lay the gauntlet down, I don't know if a lot of people remember this, but remember when the PAC 12 was looking at being the PAC 16? Texas, Texas A&M, Oklahoma, and Oklahoma State going out to the PAC 12, which would have been the PAC 16."
On Texas and Oklahoma joining hands and leaving the Big 12:
"I think from a branding perspective, the SEC said 'okay, if you guys are gonna keep playing realignment, we're gonna do real and we're gonna show you how to do it. We're gonna go up to brands.' This was what shocked me, growing up in Texas, I know Texas and Oklahoma have the Red River Shootout rivalry-- they don't like each other a whole lot. But it's one of those situations where they've learned to grow and adapt. And for them to come over together? Is just mind-boggling."
On how the PAC 12 handles this shift:
"I think it makes them understand that you have to now figure out who you can recruit and align with. I think the natural alignment for them has always been the Big 10 because of their ties to the Rose Bowl. I also think there's some natural history between those two conferences where there is strength in numbers. There are a few brands out on the West Coast that automatically get people excited, and one of them would be the University of Washington, the other one is also SC, I'd through my alma mater (UCLA) in there. We haven't played well, but from a brand perspective, the basketball brand is so strong, the football has to catch up."
On teams to watch this season:
"I'm interested to see North Carolina. I know Clemson is the darling in the conference-- they always are. They are the ones that set the standard and the tempo, but I never sleep on Mack Brown. My concern for them is not on defense, which it had been in the past-- It's going to be their offense. As much as I love Sam (Howell), how many weapons they lost from last year. The other thing, how physical they were in the run game. Can they continue that? Then can they found some explosive guys on the outside. I've heard they got some young talented receivers. But young talented receivers as you know, from Clemson, sometimes right don't always translate into making plays on Saturday nights."
Never miss the latest news from Clemson Sports Talk!
Join our free email list
PRESENTED BY