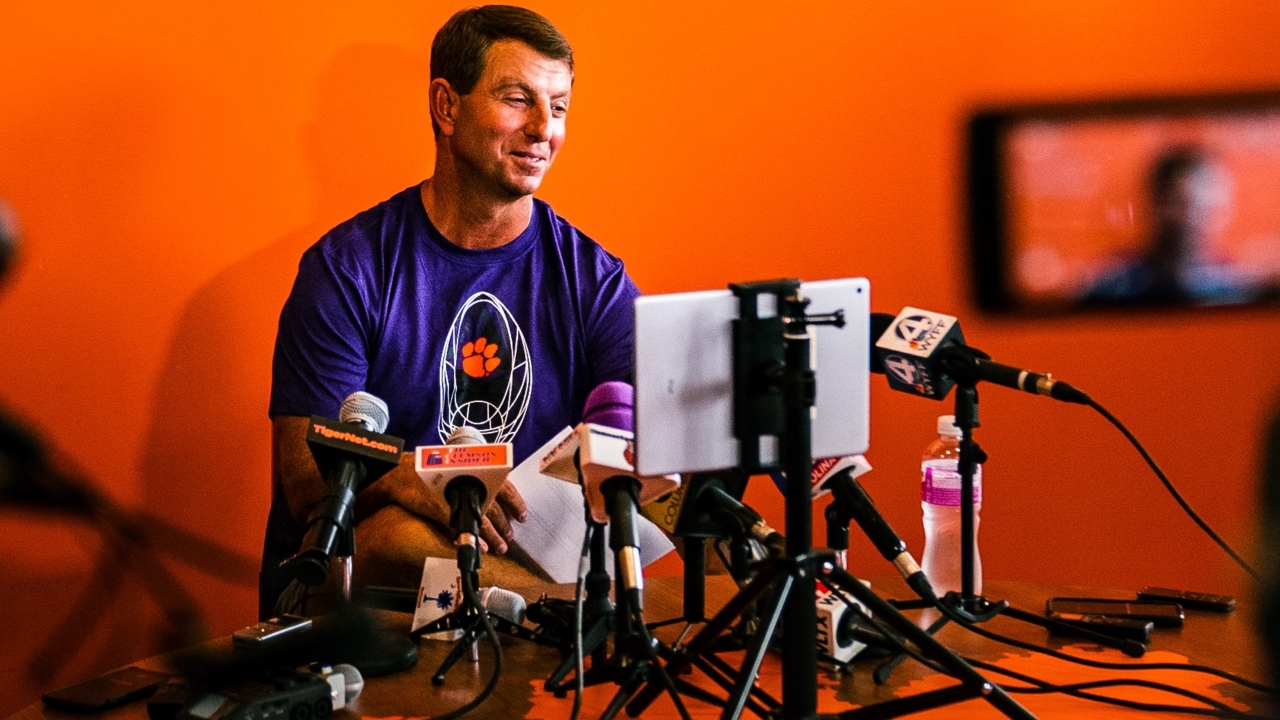 Clemson Football
Swinney on Clemson's return: 'I love every aspect of it-- even the crappy stuff'
---

Feel the difference - The MOST DIGITAL CONTENT covering your CLEMSON TIGERS! Avoid clickbait and sites bloated with advertising!
---
Opening statement:
"Excited that we're finally here. Finally getting going. Excited that everybody's together and we can kind of get off to a normal start. This is my 40th football season. So, started playing in the fifth grade, and played eight years, and then played five years in college. It's crazy. 13 years at Alabama this is my 19th year at Clemson, my 13th as the head coach."
"One thing I can tell you, for me, it never gets old. I love every aspect of it-- even the crappy stuff that you had to do to get to this point."
On Fred Davis:
"Obviously one incredibly unfortunate situation with Fred Davis last month. I'm first of all, thankful to the good Lord. I'm thankful to all those people that the responders that were on the scene there. What was an incredibly serious situation didn't become tragic."
"As far as Fred goes, this is not of his character. I'm just incredibly disappointed in his decision-making. It's just that simple. He's gonna deal with lots of consequences for that. We've got policies in place from the university standpoint when it comes to misdemeanor charges and things like that. We will handle his discipline from an internal standpoint, but he'll have consequences from this for a long, long, long time."
On Justyn Ross:
"Justyn Ross has been cleared to play football. It's been 18 months that this young man-- it's been unbelievable-- watching his journey, 18 months to get to this point. Incredibly thankful for the amazing doctors that he's had, but he put the work in."
"I hate that y'all don't get to see in practice today because he's in COVID protocol. He's waited 18 months to get to this point. I think he actually be able to get to rejoin us next Friday-- just in time to go to the reserve and hang out on the lake."
"He's in great shape. He's had an awesome summer. It's not like these guys just show up here. I mean, he's been grinding all summer-- skills and drills and all that stuff."
Never miss the latest news from Clemson Sports Talk!
Join our free email list
SPONSORED BY