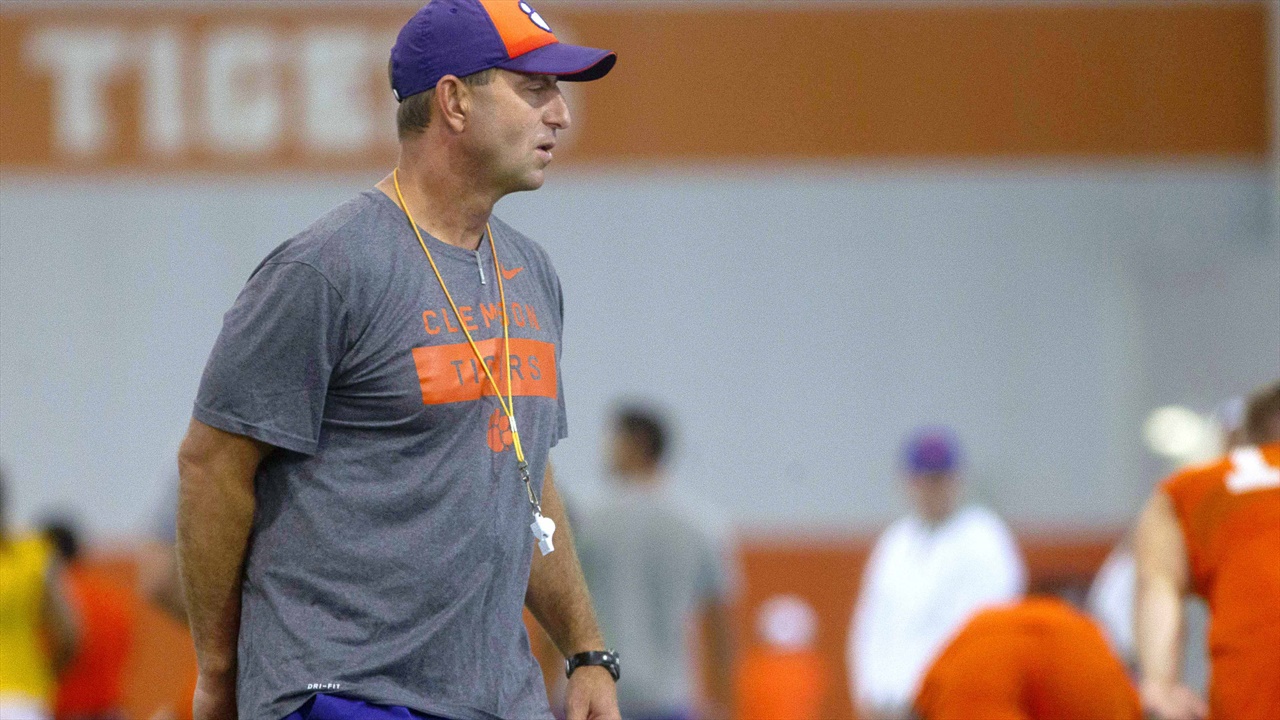 Photo by © Joshua S. Kelly-USA TODAY Sports
Clemson Football
'Disruptive with Purpose' Swinney says Bryan Bresee is taking the next steps
---

Feel the difference - The MOST DIGITAL CONTENT covering your CLEMSON TIGERS! Avoid clickbait and sites bloated with advertising!
---
On wideouts Troy Stellato and Beaux Collins:
"Troy started out, okay. Had one nice play, but he's got a lot to learn. But he can kind of tweaked this groin a little bit. So he was a little better today. We'll check him this week further and just see if there's anything other than just to strain. Beaux is working his way back. He just had a little slight shoulder sprain. So nothing long-term. He got out and did some stuff today which was good, but the good news is his foot is great-- just kind of came down and had a sprain in his shoulder. He should be fine."
On Bryan Bresee:
"He's not just living off talent now. He was just living off talent last year-- and he was the best player, that's how talented he is. But now he's a little bit more effort with technique guy. He's not just kind of running around and being disruptive. He's being disruptive with purpose, and a better understanding of the scheme. Way better understanding from a fundamental techniques standpoint of the position, how all the games work-- playing with Tyler (Davis)-- just really good chemistry between those two."
On Barrett Carter (LB), Tristan Leigh (T), and Dietrick Pennington (T):
"Barrett is what we thought he was-- great athlete, smooth, fast. Gonna be a really good player. He seems to be picking things up very well-- and that's just the third day. But again, we'll see how it all happens once we add the physical part of the prep."
"Tristan and Dietrich, oh, my goodness, two great-looking young prospects. Same thing, let's let's see where they are in pads. As far as just prospects and what you would hope they'd look like walking in out of high school? They are great-looking young players."
We will have more from this audio coming up later this week.
Never miss the latest news from Clemson Sports Talk!
Join our free email list