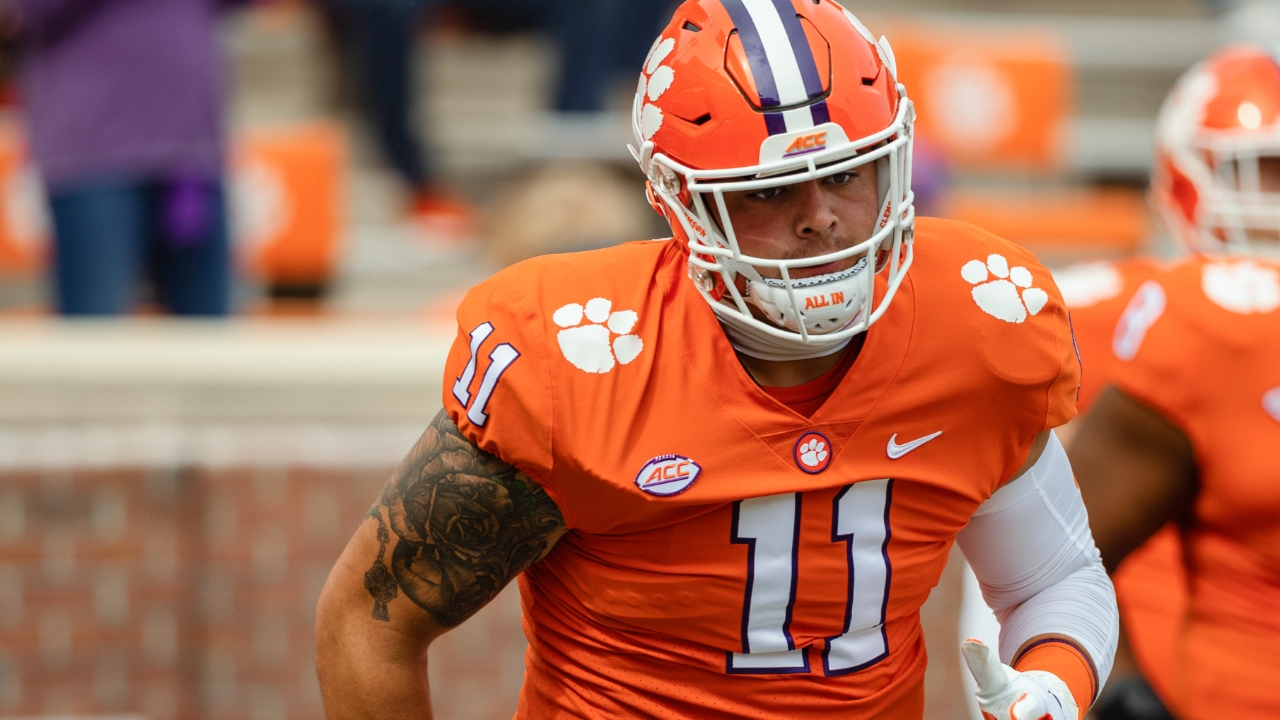 Photo by Courtesy of ACC Media Portal
Clemson Football
Bryan Bresee on comparisons to 2018 D-Line: 'We're definitely trying to make our own name'
---

Feel the difference - The MOST DIGITAL CONTENT covering your CLEMSON TIGERS! Avoid clickbait and sites bloated with advertising!
---
On Charles Barkley, who he said was a surprise visitor, speaking to the team:
"He just gave us some good life lessons. Taught us about being a good teammate and caring about the sport that you play and just being all in for it. When you've given so much of your life to it, just make sure you do everything you can for it. He said he did not know too much about football, so it was more just kind of him talking like a good word to us."
On taking on a leadership role:
"I try to-- just from the people ahead of me who kind of led me when I got in here and it helped me so much. If I'm able to help somebody younger than me, or somebody might not know as much as me get to where I am or past me-- I'll do whatever I can to make that happen."
On the defensive line in 2021:
"Everybody has something different that they bring. You know everybody has, Darnell's [Jeffries] very consistent. [He] does everything right all the time. Peyton's (Page) a huge freshman you like never see something like that. [He's] super fast and athletic. Just everybody has their own kind of thing that they're really good at and some people are good at multiple things. It's really good to have a group like this. We're all really close too and have such a good bond-- we go to watch film all the time together-- and just things like that and hanging out outside of football. So we're all just a really tight-knit group and it's gonna be a fun year."
On the biggest difference in D.J. Uiagalelei now vs. last season:
"I mean, on the field, I see him as much more of a leader. He's kind of running that offense right now. It's really cool to see-- it's exciting. We came in as 18-year-olds right out of high school, and didn't know what we were doing-- just came in here and just kind of doing whatever. To see him really take on a leadership role and run that offense, as well as his throws it's awesome to see. Off the field, we got a lot closer. So we're able to open up to each other more. We just became really good friends."
On the mistakes he made a year ago:
"I mean, just with my football technique, I didn't really know much of what I was doing, like this whole defense. Learning everything-- techniques, I mean, run one technique and just all kinds of things that you'd never think of coming out of high school, you get here and you need to know the all because it happens in the game. I'm just kind of putting that all together now and learning a bunch of new stuff, still to this day."
On comparisons to the 2018 group:
"We're definitely trying to make our own name, but just having them as like an older brother kind of deal. What they did for this program and the D-Line is just awesome. It was super cool watching them and people on this team who got to play with them, kind of carried on their traditions-- being good leaders and things like that, just kind of passed everything down to all of us and we just try to keep it up."
On Justin Mascoll:
"He's been really good all spring and even now just starting out in the summer. He's worked really hard in the weight room and running this offseason. So I think he's going to have a breakout year.He was good last year as well, but I just think he brought it to a new level this year. Everything leveled up in this game off the field stuff. He just looks really good to me."
Never miss the latest news from Clemson Sports Talk!
Join our free email list