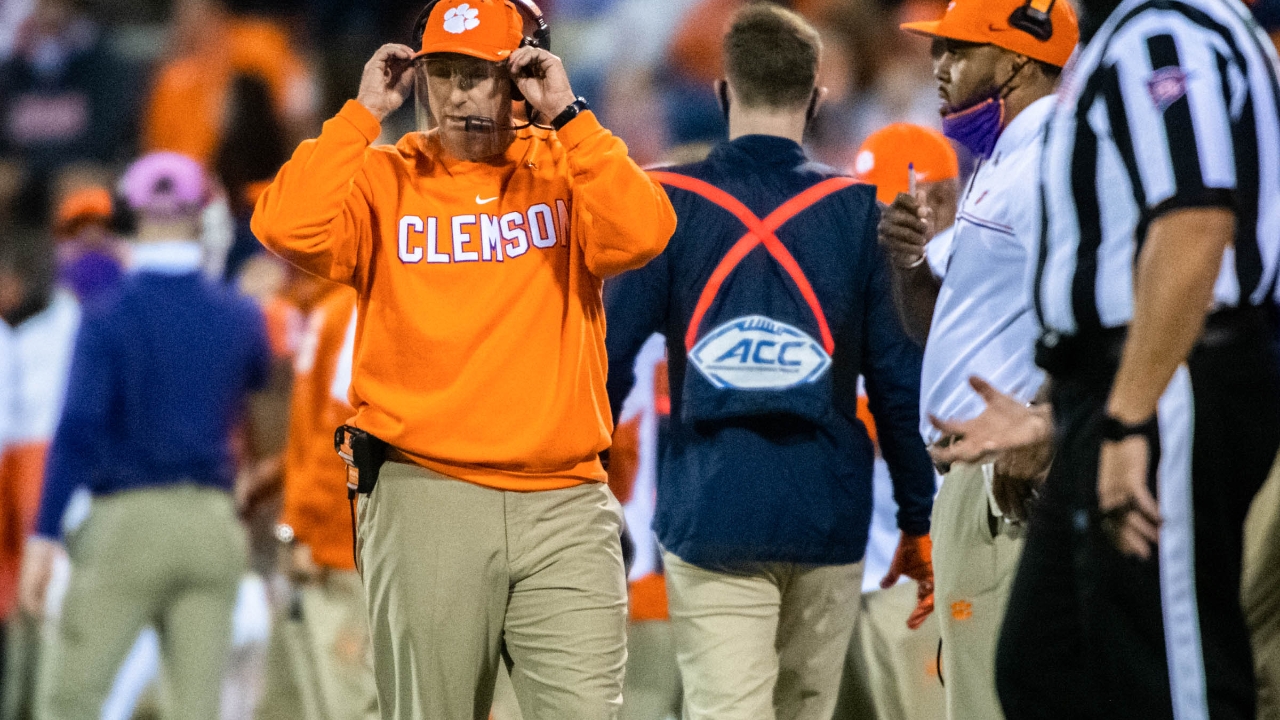 Photo by Courtesy of ACC Media Portal
Clemson Football
Dabo Swinney Post Scrimmage Interview
---
"I thought, defensively, we looked like I'd hope we'd look today. We played clean, well, positioned. The biggest thing is, is that no penalty. I truly can't remember having a scrimmage that we didn't have any defensive penalties. I mean, we had no offsides, no holdings, no, PIs. I mean, just really played with a lot of discipline today."
Swinney said the offense had a number of penalties and that type of play will get you beat.
Swinney noted that Kobe Pace, Lyn-J Dixon, and Will Shipley all repped with the first team at times. Phil Mafah ran most of his reps with the second team.
Swinney also noted that WR Joe Ngata was held out today. As we've noted before the staff thinks Ngata is a first-round type player, but he has to stay healthy.
Never miss the latest news from Clemson Sports Talk!
Join our free email list