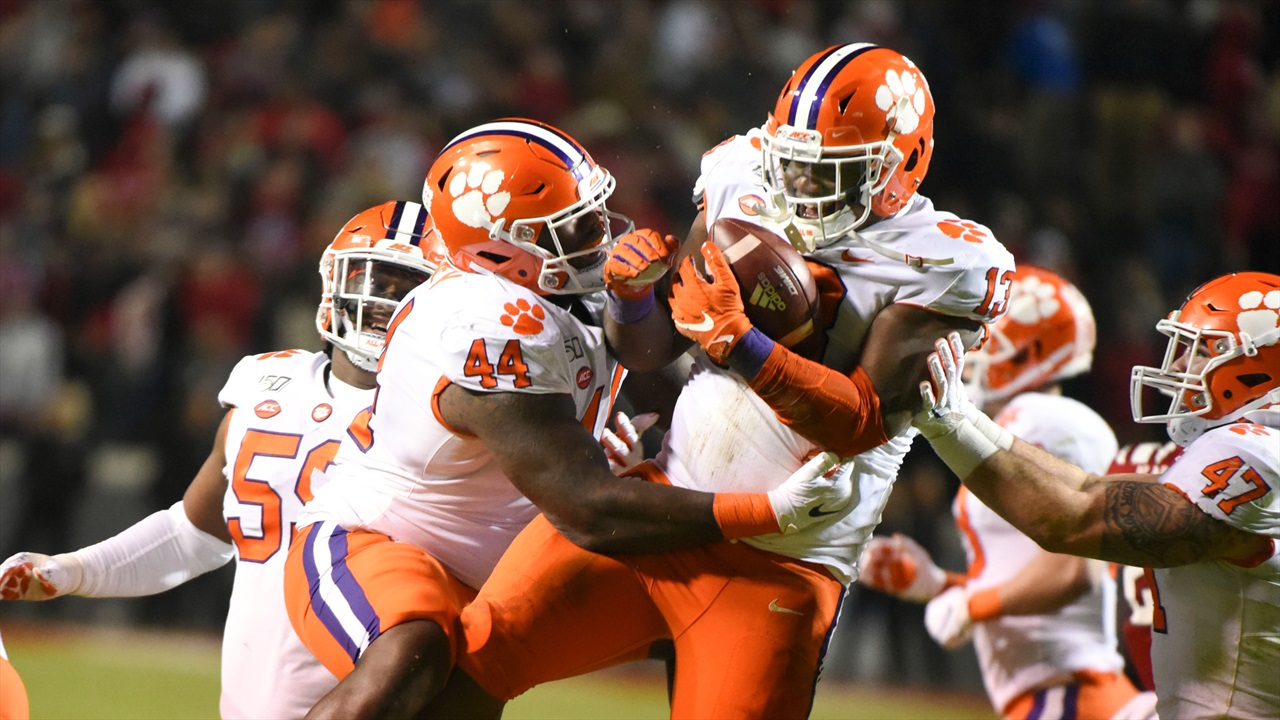 Photo by © Rob Kinnan-USA TODAY Sports
Clemson Football
Tyler Davis thinks DT Tre Williams is a 'good guy to look out for' in 2021
---
On how the scrimmage went for the defense:
"I feel good about it. We've still got a lot of stuff to improve on, but I feel like we had a good day as a defense. Still trying to build our chemistry, but I think we're getting there."
On what stood out:
"Just our effort. We showed a lot of effort today. So I really like that."
On the latest jetski video:
"Oh, very fun. Getting out of the lake just enjoying it. Every year we have a lake day-- last year we didn't have one so it was very fun. I get on it like once every three months, something like that."
On who stood out on the defensive line:
"Tre Williams. He's really gonna help us a lot. He knows what to do now. He's really getting after it. I really enjoy coaching him up and playing with him. He'll definitely be a good guy to look out for this year."
On the advantage of having a lot of depth on the DL:
"Oh, it's great. We've got a lot of depth. It's great to have all that depth. To know that there is no drop-off."
On being the Power Rangers 2.0:
"We just try to be ourselves. We are gonna let it flow. We ain't trying to be no Power Rangers 2.0. They had their own thing. They were great. They dominated and we just trying to dominate just like them."
On Xavier Thomas' play:
"Yeah, he shows a lot. He's probably improved. I'll say he's back."
On watching Trevor Lawrence and Travis Etienne's first game with Jacksonville:
"Oh, yeah, I tried to catch a game you know for Florida. So they play for the home states. So I've got to see what they are talking about."
Never miss the latest news from Clemson Sports Talk!
Join our free email list