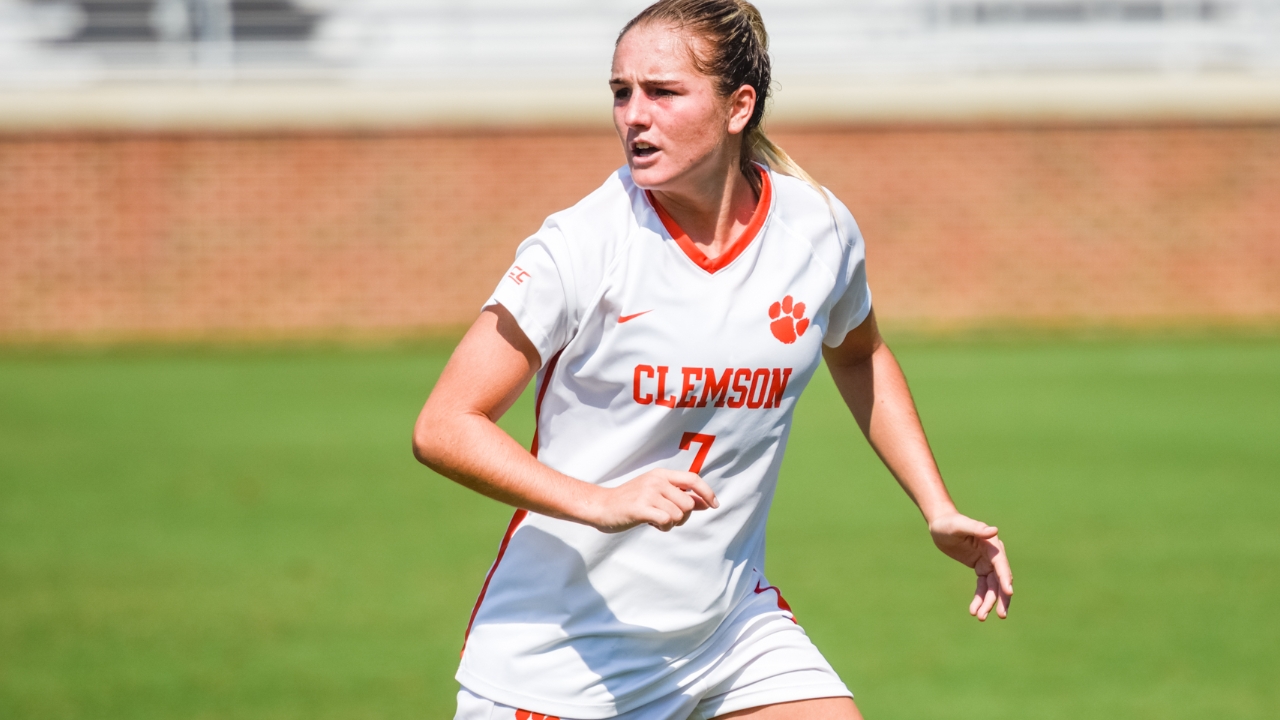 Georgia Scores Three Unanswered to Defeat Tigers, 3-1
---
ATHENS, GA. - Behind three unanswered goals, the Georgia Bulldogs (4-1, 0-0 SEC) defeated the Tigers 3-1 on Thursday night in Athens, Ga.
It took Clemson (2-2, 0-0 ACC) only four minutes into the game to find the back of the net. Forward Maliah Morris made a run down the right side, before laying in a beautiful cross to her sister, Makenna Morris, who finished the job. It was the sophomore's third goal of the season, bringing her to a team-high eight points on the campaign. However, in the 15th minute, the Bulldogs answered with a score of their own off Mollie Belisle's header to knot the score. Belisle added another goal to take the lead four minutes later, before Georgia added one more to lead 3-1 at the half.
The teams battled to a scoreless second half, with the Tigers registering five shots but to no avail.
Clemson returns home to host the College of Charleston Cougars on Sunday at 2 p.m. Game coverage will be available on ACCNX.
For complete coverage of the Clemson women's soccer team, follow @ClemsonWSoccer on Twitter, Instagram and Facebook.
Never miss the latest news from Clemson Sports Talk!
Join our free email list