Photo by © Griffin Zetterberg-USA TODAY Sports
Clemson Football
THE ROAR: No Love Lost |Talking Ship-ley | The Bounce Back
---

Feel the difference - The MOST DIGITAL CONTENT covering your CLEMSON TIGERS! Avoid clickbait and sites bloated with advertising!
---
The weekend is almost here, just one more day to go. Before we dive into all things Clemson football, can we just acknowledge what's going on? Everything just feels right, right? College football is back, the Bucs and Cowboys ushered in the 2021 season with a thriller last night and we are officially surrounded by football. What more can you ask for?
Some of y'all might be crazy like me and stayed up late watching the game, so I'm sure you're ready to get started. Let's do it.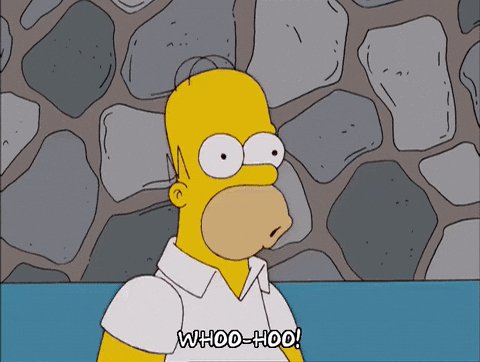 NO LOVE LOST.
Swanny says, "Relax and enjoy the season." To that Swanny, I say, "Do you know who you're talking to right now, Swan?! Of course, we're going to freak out. We're Clemson fans. We're spoiled and aren't used to losing, especially in the regular season! We will overanalyze, and you will talk us back to our senses."
He's right though. I get it, we're in the south, it's college football, people are going to freak out, myself included. But let's really take a moment here to think about what Clemson really lost in that game besides a W. Not much. There is still a path to the college football playoff, there's just more pressure on Clemson and less margin for error.
But did you guys watch any of the other games last weekend? Outside of Alabama, I really wasn't all that blown away with the level of competition from #'s 2-5. Let's dive into that a little deeper here.
Alabama. Probably going undefeated and walking into the Natty. Fair enough.
Georgia. Didn't necessarily look great. They won on one big defensive play whilst also dominating defensively. I know they will get healthier, but for Clemson to be that close in competition with the number 2 team in the country tells me that there aren't that far out of reach.
Ohio State. They're young and made quite a few mistakes. At the end of the day, the Minnesota Golden Gophers put the pressure on them and hung 35 on that defense. Looking at their remaining schedule, there are ample opportunities for them to slip up.
Oklahoma. Oklahoma may have a Heisman hopeful at quarterback, but so does Clemson. Clemson gave up only 3 points to the Georgia offense. Oklahoma gave up 35to Tulane. TULANE. They struggled to close out and their offensive line struggled against a mediocre defensive line. That's going to affect their ability to finish games down the road.
Texas A&M. Another strong quarterback but and this is a big BUT... they have to play Alabama on October 9th. After that, they need to beat teams like LSU, South Carolina, Auburn, etc. I just don't see a way they come out of that unscathed.
So sit back Clemson fans, root for your boys, and let the chips fall where they may. If Clemson closes out the season, it'll be tough for the committee to not put them in assuming there are a few shake-ups in the current top 5.
TALKING SHIP-LEY.
"Small, small things made a huge difference on Saturday night," Swanny said in an analysis of the Clemson offense. But he was referring to something specific though. Swanny believes that the play of the game or lack thereof, was the second play of the game when Will Shipley was wide open on a wheel route that could've resulted in a tone-setting play for the Clemson offense. That play ended with DJ targeting Davis Allen and the ball being swatted at the line of scrimmage. To his defense though, according to Shipley, Allen was the first read, so he didn't make the wrong throw... but he sure didn't make the right throw. I have a suspicious feeling that we'll see that wheel route again vs. SC State.
Will Shipley spoke to the media and from what I can gather, his team is behind him and ready for him to take the role of RB1. Maybe that's just me, but here's his response after being asked about some of the upperclassmen already seeing him as a leader, "It's crazy to hear them say that. From guys like James Skalski and DJ, who I look up to. It means a lot and it gives me a responsibility to continue to put in that work and continue to gain that respect from my teammates and to continue to be a leader day in and day out."
I asked for someone in that Clemson backfield committee to step up and assume the RB1 role. Is that going to be Shipley, or do we need to wait for that? Tell me on Twitter! Personally, I think he's going to be the next in line for great Clemson running backs. Coming in as a five-star recruit and immediately getting the support of your starting quarterback and your 10-year veteran linebacker and leader of the team is indicative enough for me to assume that he's Dabo's next great back.
THE BOUNCE BACK.
If you haven't put the Clemson/Georgia game in your rearview mirror yet, then I just don't know what else to tell you. It's time we all get back to enjoying Clemson football and watch them prove themselves to the rest of the country.
Dabo Swinney and the Tigers have been prepping for SC State since Sunday and boy oh boy, it should be fun for us to watch. Ironically, the Tigers will have a chance to get revenge on the Georgia Bulldogs by working well, the Bulldogs - this time of SC State.
As Clemson looks to bounce back, we're wondering what the expectations are going to be for Tony Elliott, DJ Uiagalelei, and the rest of the offense. If Clemson wins this game 35-0, is that good enough? What stats do you want to see? Do you need to see 3 touchdowns from DJ in the first half to start feeling more comfortable?
Someone responded to Swanny yesterday on the radio show saying that anything less than a 40 point margin of victory for the Tigers is cause for concern. Do you agree? Let me know what you think on Twitter because I'm genuinely curious. I think anything less than a good ole beat down would be somewhat nerve-wracking, but that's not necessarily what I'll be looking for on Saturday.
If you've been following THE ROAR this week, then you should have a good idea of where I'm headed. I want to see a sense of urgency from the entire team. I want to see some creative play-calling and some risky decisions. I want to see confidence, and most importantly, I want to see offensive execution across the board.
Let's break that down some more.
QB. Confidence. All I want to see from DJ is confidence. You might have a whole book of notes for Uiagalelei after last weekend, but before we open that Pandora's Box, let's give him another week. We've seen DJ in action against one of the better teams in the country last season and he showed out, so why should we freak out after one game against a stout defense? DJ has all the talent, can make all the throws, and just needs to find his groove. If he comes out firing with confidence, that'll be enough for me to get excited about a Clemson run for the playoffs.
Running Back. Who is it? Honestly, who's the guy? I want to see one of those extremely talented running backs smell the blood in the water and attack. At the end of this game, I hope that one of these guys has a stat line that reads, 100-130 yards rushing, 30 yards receiving, and 2 touchdowns. Quite frankly, I don't care who it is either, but someone needs to seize the opportunity left behind by Etienne.
Wide Receiver. Justyn Ross. Justyn Ross. Justyn Ross. I loved watching Ngata show out last weekend when nobody else could and I hope that his success leads to a larger role. But I want to see Justyn Ross. We all do. The guy is extraordinarily talented, and I wanted to see him scripted into this game. Even when the defense knows the ball is going to him, I want them to get the ball in his hands. He's been away from game-action for a long time and it would behoove that coaching staff to start getting him more involved.
Tight End. Just do what you do best. More involvement of Davis Allen and Braden Galloway. I hope that Galloway can be that athletic outlet for DJ when he's under pressure or all of his reads are covered. If he's matched up with a linebacker and lined up off the line, I want him to exploit that mismatch... it sure would be fun for him to posterize one of those defenders. You remember those stats I threw out there about the running backs? Those will come because of a signature Davis Allen block. I want to see him pull on a sweep, level his first man, and get to the second level. An exciting block can spark a lot of enthusiasm!
O-Line. Speaking of blocks, I need to see some protection. "Duh Scott, of course, you want to see them protect better. It's their job." Believe me, I know what an offensive line is there for. But I want to see some pancakes! I need to see the edge get set so that Shipley, Lyn-J, Rencher, and Kobe can all get outside the hashes. When a blitz comes up the gut, I want to see it get picked up. I'm a firm believer in the significance of the trenches and they need to start winning that fight before we see any other improvements. Efficient offense line play leads to the success of the rest of the offense.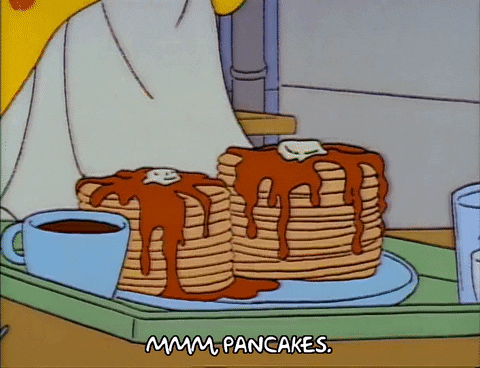 At the end of the day, what we all want to see is a good, tactically sound game that in the words of Swanny, "finds a little rhythm before getting into the remaining games of their schedule."
JUST A TASTE.
"Let's be honest... you missed it. We all did." In honor of the return of a packed house at Death Valley:
A BIT OFF THE PATH.
NFL returned yesterday and it was fun to watch! I'm sure some of you weren't too happy to see this guy....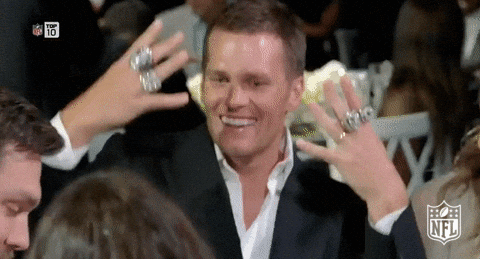 In honor of Brady's victory, we have some early predictions for you courtesy of The Athletic's, Jeff Howe.
If you're a Bucs fan and/or a Tom Brady fan, well, here ya go:
But if you're a Tom Brady hater or a fan of basically every other team in the league then we've still got you covered:
Gonna be a wild year indeed, y'all. Have a great weekend, we'll see ya Monday. Go Tigers!
Never miss the latest news from Clemson Sports Talk!
Join our free email list