Photo by © JOSH MORGAN/Staff via Imagn Content Services, LL
Clemson Football
THE ROAR: Who vs. How | Dubious DJ? | Weekend Preview
---

Feel the difference - The MOST DIGITAL CONTENT covering your CLEMSON TIGERS! Avoid clickbait and sites bloated with advertising! Support a 100% Clemson-owned business.
---
Happy hump day, Tiger fans. We're at the point in the week where everyone's hot takes are starting to settle down and the reality of the weekend before has set in. SC State is in the review, Georgia Tech is coming up, and the Tigers have a lot of work ahead. Let's get to it.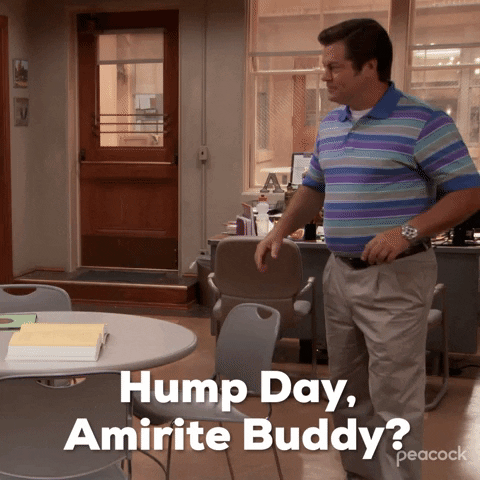 WHO VS. HOW
It's the first week of the season where Clemson gets some work against a fellow ACC opponent where they will be facing Georgia Tech. Many people have been talking about the remaining schedule for the Tigers and the fact that they do not have any foreseeable opposition that will legitimately challenge them. The fact is, they're right. I won't even debate it if the Tigers drop another game this season, there's no chance for the playoffs. But let's not start knocking Clemson for things that are currently out of their control.
The Tigers may not have a lot of talent to face off against, and ultimately it could come back to haunt them, but all they can do is play their best football. Swanny makes it clear here, it's not about who they play but how they play.
If we steer our attention away from the CFP for one minute and focus on the team and their future, we need to be excited for the opportunities that this young team has in front of them. As it stands, their offense doesn't look like they could hold a candle to the likes of Oklahoma's or Alabama's. There are too many holes to fill. But they have a chance to continuously improve and get better each week. This could lead to something special later this season and if not, it will leave them with something to build upon.
I'm not saying that fans should be content with subpar performances, but this is a new team with new leaders... Let's see what happens over the next few weeks. We all loved Deshaun and Trevor, but it took them time to grow into their leadership positions. The more experience this team gets the better they will become. All they can control at this point is playing the best football possible, no matter who their opponent is.
DUBIOUS DJ?
Let's just put it out there because we're all thinking it. The missed touchdown from DJ to Justyn Ross. They may have ended up scoring anyways but for overthinking, highly speculative Clemson fans, that throw sent shockwaves around the fan base.
Swanny and William Qualkinbush broke things down on Tuesday and hopefully, hopefully, made some good enough points to calm down some of y'all. Look, I love a good hot take as much as the next guy but I don't believe in absurd takes and I won't insist on a hot take just for the sake of it. DJ was projected to be in the conversation for the Heisman Trophy this season and now we're supposed to write him off? Some people have started mentioning Kelly Bryant comparison's and I just can't buy into it. Ask me again in a couple of months, but right now, no chance.
Deshaun Watson may have had a hot start in his first game but definitely showed signs of struggling in his first season. It took some time for him to really get rolling. When Trevor Lawrence took over, it took him 4 games into the season to beat out Kelly Bryant. Maybe DJ isn't one of those two guys, but we don't know who he is yet, so let's pump the brakes on the "What's wrong with DJ" takes for now. The fact of the matter is that he is a young kid and as Dabo said, he isn't impervious to the outside noise.
DJ is going to miss some throws and his timing is going to be off at times, but let's judge the overall play of the game. He didn't show out against SC State with spectacular numbers, but he played well enough to blow them out. I can't wait to see his progression throughout this season!
WEEKEND PREVIEW.
The Tigers have another chance this weekend to improve and show off their offense to the nation. They may not have a premier matchup, but a dominant performance against an in-league opponent is always a good look in the eyes of the committee. Meanwhile, there are some sneaky matchups in the top 5 that could bode well for the Tigers hopes to move into the top 5, assuming they dominate against the Yellow Jackets.
Alabama vs. Florida. The premier matchup this weekend. The Gators have played well and found themselves ranked at #11. The whole country, besides Alabama, would love to see Florida give them a run for their money, but I'll be honest, I wouldn't hold your breath. Crazier things have happened in college football!
Georgia vs. South Carolina. South Carolina may not have a great chance, but they've always got a puncher's chance. Tiger fans have seen the Georgia offense stall out and if USC's defense can show up, they might be able to do some damage. I'm not expecting an upset here, don't be silly, but a poor offensive performance from the Bulldogs could linger in the back of the minds of the committee members.
Oklahoma vs. Nebraska. Oklahoma is a 22 point favorite. Sorry guys, I don't think much is gonna happen here to help the Tiger's chances. Its the renewal of a rivalry so maybe Nebraska will keep it close for the first few minutes...
Oregon vs. Stony Brook...... Yeah.
Iowa vs. Kent State. Probably not going to be the week where Iowa slips up but out of these five teams, I think Iowa is most likely to slip up this season. They've got Wisconsin and Penn State later this season that will challenge them. Georgia and Alabama will clash eventually but I'm not so sure that a loss for either one of them in that matchup will knock them out of the top 4, so keep your eye out for Clemson to have their sights on the bubble at #5.
JUST A TASTE.
Good game for Shipley in week 2. Listed as #1 on the depth chart for week 3!
Never miss the latest news from Clemson Sports Talk!
Join our free email list
PRESENTED BY