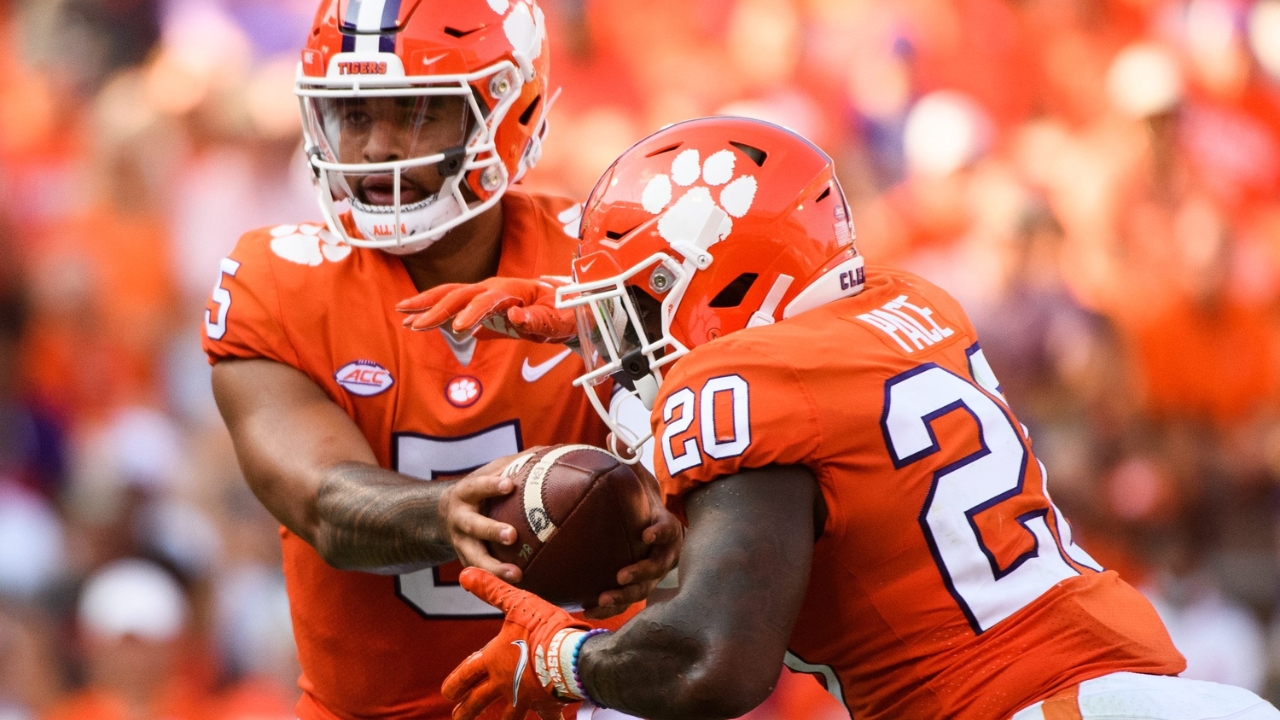 Photo by © JOSH MORGAN/Staff via Imagn Content Services, LL
Clemson Football
THE ROAR: The Power 64 | Identity | 73-7
---

Feel the difference - The MOST DIGITAL CONTENT covering your CLEMSON TIGERS! Avoid clickbait and sites bloated with advertising! Support a 100% Clemson-owned business.
---
Good morning, Clemson fans - Happy Friday! One more day to go until the weekend, which means... one more day until Clemson takes on Georgia Tech, Alabama faces Florida, and we get to enjoy a whole weekend of football. Grab your coffee and join me for the Friday edition of THE ROAR. We're talking about Clemson football, of course, but also have a few off-beat topics for you to engage with today. Let's get to it!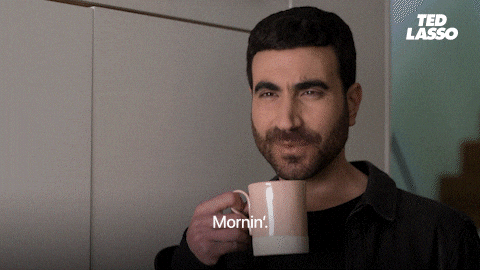 THE POWER 64.
I've been thinking about the college football playoffs and the idea or purpose of bowl games for a while now... As Clemson fans, we really haven't had to think about it too much because Clemson has basically been a shoo-in since the creation of the CFP. But what has really become the purpose of bowl games at the end of the season?
Many star players choose to sit them out and prepare themselves for the NFL draft and frankly, they've lost a bit of luster if you ask me. Swanny brings this up on his show and offers an on-the-spot suggestion and analysis for a possible reform to the entirety of the college football landscape which includes the revival of meaningful bowl games.
Here's his suggestion, essentially there will be a breakdown of all conferences, and the SEC, ACC, etc. will cease to exist. There's much, much more to discuss in regard to all of the details that would go along with that such as the loss of funding for many schools, but for now, we will digress.
Without conferences, teams will be seeded and split into two leagues: The Power 64 and The Lower 64. At the end of the season, the bottom teams of The Power 64 will face off against the top teams in The Lower 64 setting up a few more interesting bowl games. The winners will be promoted to The Power 64 league the following season while the losers will be relegated to The Lower 64 league. I'm suddenly getting the itch to watch Ted Lasso...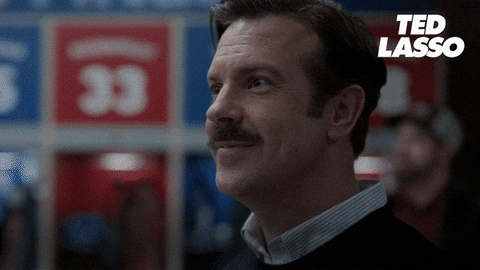 I would suggest taking it another step further. Swanny suggests the bottom 8 teams of The Power 64 face the top 8 teams of The Lower 64, but why not make it the top and bottom 16? More likely than not, the #16 ranked team from The Lower 64 is going to get waxed by the #48 team in The Power 64, but anything can happen, right?
This model feels like a weird blend of Premier League Soccer and the NCAA March Madness tournament and I am here for it.
Take out all of the ancillary factors and the logistics of this happening, that can be discussed and debated at another time. At face value, would this model intrigue you as a fan? We want to know what you think about this one. It certainly makes for some more exciting games during the holiday season.
IDENTITY.
For all of the talk that we've had so far this season, and before the season even began about DJ, the offensive line, the returning veterans on defense, etc., Clemson still looks to be a bit lost without Trevor Lawrence and Travis Etienne.
Whether you wanted to admit it or not, those guys were the identity of the Clemson Tigers for years, and their absence appears to be rearing its head both on and off the field. As the Tigers head into their third game of the season, Clemson fans continue to suggest that the team still needs to find its identity.
In a response to that sentiment, Swanny said, "I think to a degree, this feels correct." What do you think? Tell us your thoughts on Twitter or Youtube or text the show (803-450-0086). I'm not sure to which degree Swanny agrees with here, but I can tell you what percentage I agree with... 💯.
The offense struggled mightily against Georgia while the defense thrived. DJ, Shipley, Ross, and other offensive weapons played with a little more confidence last week, but against much easier competition and again the defense dominated. Week 3 against Georgia Tech will be very telling for Clemson fans in what the new identity of the Clemson Football program is.
Are they going to keep working that backfield by committee or are they going to run with a clear-cut number 1? Are they going to script plays for Uiagalelei and allow him to control the game in order to develop? Or are they going to get Ross, Ngata, or someone else a heavy workload? Offensively, the questions from Tiger fans are mounting.
The offense may be working on creating a new identity, but at least the defense seems to be pretty settled in theirs. They've allowed 6 points off of 2 field goals this season and have played great under coach Venables. to
Don't get me wrong, it's not like they laid an egg against SC State last week, but I - like many of you - am still hoping and waiting to see a little more. But for now, I'm okay with the growing pains if it means something special is to come later this season.
73-7.
Last year, Clemson won this game 73-7. It was insane. What about this year?
When Clemson takes on the Yellow Jackets tomorrow, do they need to repeat what they did last year? Some people are screaming YES. Do we want to see Clemson firing on all cylinders and put up some gaudy numbers? Absolutely.
I'm not worried about the defense at all here. If you listened to Roddy Jones, he mentions that Georgia Tech has to make it a game in the first half, but it won't be a competitive game going into the fourth quarter. He breaks down Clemson's advantages on the defensive line and the quickness in the secondary which will cause the Yellow Jackets to stall out. Everything he says is true. So what does that mean?
Once again, all eyes will be on the offense and Dj Uiagalelei's performance in the first half. Clemson doesn't need to put up 73, but they do need to make a statement in this game.
Looking long term, the offense needs to assert its dominance. Looking ahead on their schedule, Pitt may be the only top 25 team they face. Assuming that Pitt stays undefeated until their matchup with Clemson, a win against them, along with multiple displays of dominance against less talented teams maybe Clemson's best shot to moving up in the rankings aside from the implosion of someone in the top 5.
JUST A TASTE.
A BIT OFF THE PATH.
In some weird, not sports-related news, apparently, scientists are trying to bring back the woolly mammoth from extinction........ I don't know if you guys have heard of it but there's this movie franchise called Jurassic Park from the 90's that someone might need to go watch.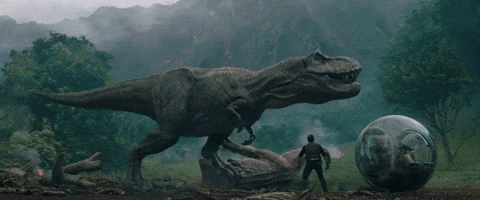 Never miss the latest news from Clemson Sports Talk!
Join our free email list
PRESENTED BY