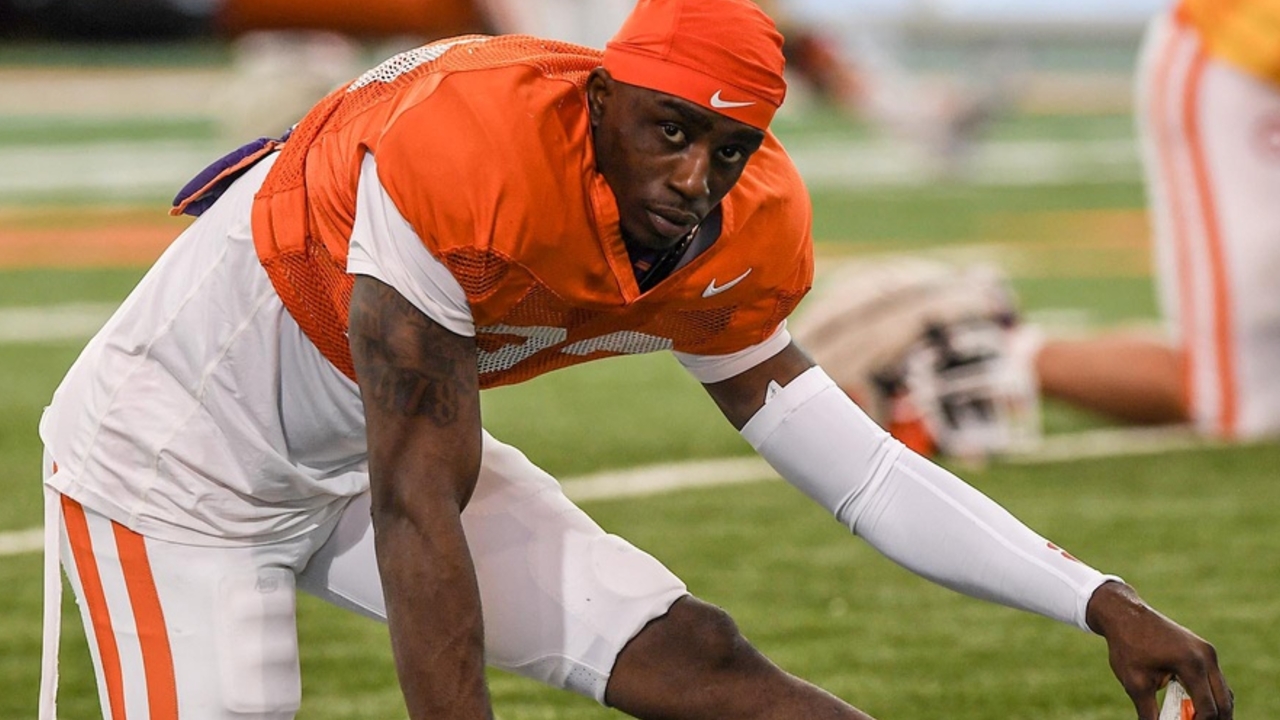 Clemson Football
Lyn-J Dixon to transfer, Tyler Davis out for extended period
---

Feel the difference - The MOST DIGITAL CONTENT covering your CLEMSON TIGERS! Avoid clickbait and sites bloated with advertising! Support a 100% Clemson-owned business.
---
Tonight during Dabo Swinney's radio show two major developments took place as Clemson will head to Raleigh minus two significant veterans.
First, Swinney noted that defensive tackle Tyler Davis will be out "for seven or eight weeks," after suffering a bicep tear. Davis was out for Clemson's opener against Georgia in the COVID-19 protocol and has been a stud in the middle for Brent Venables' defense when he's been healthy.
He played on Saturday, but apparently, the issue was discovered after the contest against Georgia Tech.
"Unfortunately, we had some really heartbreaking news yesterday with Tyler Davis, he's gonna be out for about seven or eight weeks. It's crazy. I mean, it just shows you how tough that guy is-- what heart he has. He's in there on the last play of the game. He knew something was wrong, but he just said, he felt fine. He's playing all the way through this-- he played all the way to the last play. He had five extra efforts in the game, I mean, just played tremendous. After the game, he finds out that he's got-- where the bicep tendon is torn off. So they're actually gonna do surgery in the morning and reattach that. So he'll be out for like I said, seven or eight weeks, hopefully, he heals up quick and we get him back for a stretch run. Man, what a great, great player and a great game that that young man played, I mean, he was tremendous."
Secondly, Swinney also announced that running back Lyn-J Dixon has entered the transfer portal. Dixon, the presumptive starter this season, has been in running back coach C.J. Spiller's "doghouse" according to Swinney.
"Lyn-J Dixon has decided he wants to enter the portal and kind of get a head start on what he wants to do in January. So he graduates in December and really proud of that, and wish him well."
Following Clemson's win over SC State last weekend, Swinney said that the former four-star running back needed to just "grow up."
"It's just that simple. He needs to be a team player-- just grow up," Swinney said. "He's a very good player. Obviously, he's very talented and we've seen that, but just need him to stay out of Spiller's doghouse. That's really it."
As for Clemson's running back rotation, Swinney said that things will change, but the goal with freshman Phil Mafah will continue to be the same.
"As far as Mafah it could change it. I think we're settling in with Kobe (Pace) and in (Will) Shipley for sure. Hopefully, it'll give some more opportunity to (Mikey) Dukes, and man, we've got a lot of confidence in (Darien) Rencher because we just know he's gonna give everything he's got and do it right and he's productive. We'll see how Mikey responds and if he takes advantage of the opportunity and go from there, but it definitely could change things for Phil, we'd love to hold him. He's a special, special player, but we may not be able to. So we'll just we'll kind of see what happens."
Never miss the latest news from Clemson Sports Talk!
Join our free email list