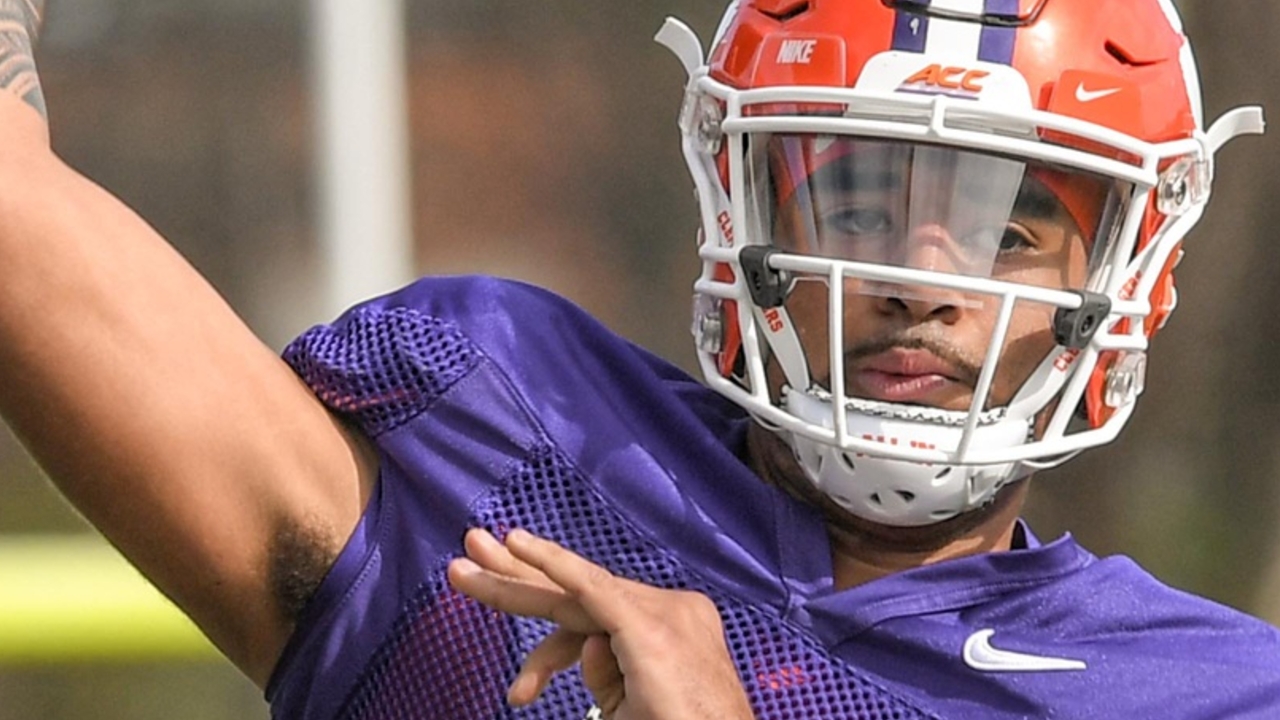 Clemson Football
Keys to Victory: No. 9 Clemson at NC State
---

Feel the difference - The MOST DIGITAL CONTENT covering your CLEMSON TIGERS! Avoid clickbait and sites bloated with advertising!
---
Each week we give you a look at the game's history, three keys to success, plus Swanny's prediction.
The Match-Up:
No. 9 Clemson (2-1 overall, 1-0 ACC) at NC State (2-1 overall, 0-0 ACC)
Clemson vs. North Carolina State 2019
Series History:
Overall: Clemson leads 59-28-1
at Clemson: Clemson leads 29-11-1
at NC State: Clemson leads 22-16
Neutral: Clemson leads 8-1
Last Meeting: Clemson won 55-10 in 2019
Streak: Clemson, Won 8
---
Stat of the Week:
Last week's victory was the 142nd in the head coaching career of Clemson Head Coach Dabo Swinney. This week, Swinney will attempt to earn his 143rd career win to pass former in-state rival Steve Spurrier for sole possession of the sixth-most wins through the first 15 years of a coaching career in FBS history. Of note, Swinney is only in his 14th season (including an interim season in 2008).
Chasing History:
Clemson's defense has carried the Tigers early in the 2021 season. The Tigers have not surrendered a touchdown defensively all year, marking the first time Clemson has gone three consecutive games without allowing an offensive touchdown since 1990. It marks the first time Clemson has accomplished the feat across the first three games of a season since 1950, when Clemson shut out Presbyterian, Missouri, and NC State to open that campaign.
Key 1: "I love you, Chunk."
Has there ever been a more fitting connection than the one I'm about to make-- Clemson's 2021 offense and the 1980s hit movie Goonies? I mean, for crying out loud, the hero with a disfigured face named Sloth telling one of the Goonies, Chunk, that he loved him at the end of the movie.
The Tigers offense has been like an actual sloth, slow-moving, and not very exciting. However, if Tony Elliott's group can start hitting on some "chunk" plays, picking up yards in a hurry, the tenor of the conversations about Clemson could change quickly.
It's hard to imagine that a few weeks of offensive productivity wouldn't put the Tigers back in the good graces of many who have placed them on upset alert this week. With the defense continuing to play well, the offense doesn't have to be spectacular to win, but if the offense is "good" they might still be tough to beat each week.
Key 2: Defensive Score
Clemson's defense has been simply incredible to watch. Through three games, Brent Venables' group was phenomenal to watch. They weren't perfect, but when they had to dial it up and make a critical goalline stand, they read the play like a book.
"When that tight end goes away from the sniffer-- then they sprint. I mean, if they're going to sprint and pass, they're gonna bring the tight end with them and they're gonna have two guys," James Skalskit said this week. "When they get them apart. I mean, there's just something going on on the back end."
Listening to Skalski, it's like Venables is on the field at times. This week, the defense might yield their first touchdown of the season, but it's more than reasonable to assume that they find the endzone themselves, giving the Tiger offense a well-needed boost.
Key 3: End the 'Offensive' Offensive Line Play
Well, if I'm going to have a play on words with Key 1, I might as well finish strong with a second play on words.
While some have called for Robbie Caldwell's head after last weekend's performance, it still feels way too early to press the panic button, even if a few Tiger lineman resembled dancing bears looking for a partner on Saturday.
The name that kept surfacing this week was Marcus Tate. The overwhelming sentiment seemed to be about the problematic nature of being a young, inexperienced player and adjusting to the Yellow Jackets' structures on the defensive front.
Even still, the Tigers have to run the ball more effectively against a 3-3-5 look, and NC State should show that look quite a bit. Hopefully, a week of prep will be beneficial for everyone upfront.
We spoke with Tommy Bowden about the Georgia Tech game yesterday, and here's what he had to say about how things played out for Clemson:
Prediction:
There isn't a soul watching Clemson this season that feels like the 2021 offense has come close to living up to the expectations most had for Dabo Swinney's squad before the season started.
Perhaps the college football world was fooled by one stellar performance from D.J. Uiagalelei at Notre Dame a year ago, or maybe the issues we've seen are simply growing pains that come with the territory of a sophomore taking over the reins of the Tiger offense.
I tend to lean in on the belief that Clemson's talent at the skill positions will begin making plays-- chunk plays-- and if they hit on one or two early, the confidence could skyrocket for Uiagalelei. If that happens, the sluggish offensive play could hit the rearview mirror.
My guess is that Clemson's offense does more than we've seen, plus a defensive score adds close out a win over the Wolfpack this afternoon.
No. 9 Clemson 31, NC State 14
Swanny's Predictions:
| | | | |
| --- | --- | --- | --- |
| Date | 2021 Schedule Predictions | Swanny's Prediction | Actual Score |
| 9-4-2021 | No. 3 Clemson vs. No. 5 Georgia | 31-27 Clemson | 10-3 Georgia |
| 9-11-2021 | No. 6 Clemson vs. SC State | 59-7 Clemson | 49-3 Clemson |
| 9-18-2021 | No. 6 Clemson vs. Georgia Tech | 45-10 Clemson | 14-8 Clemson |
| 9-25-2021 | No. 9 Clemson vs. NC State | 31-14 Clemson | |
Never miss the latest news from Clemson Sports Talk!
Join our free email list
PRESENTED BY