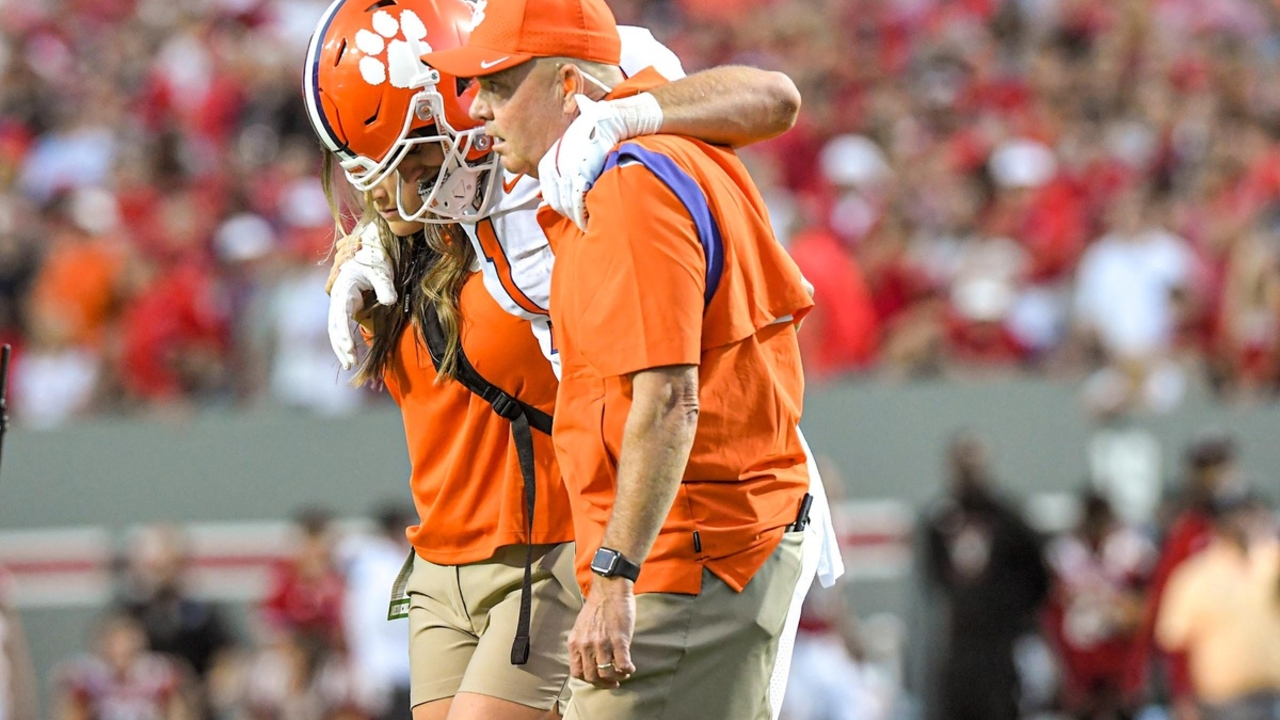 Clemson Football
Clemson loses star defensive tackle for the season, Shipley out for 3-4 weeks
---

Feel the difference - The MOST DIGITAL CONTENT covering your CLEMSON TIGERS! Avoid clickbait and sites bloated with advertising!
---
Clemson's defense got some bad news following Clemson's 27-21 loss at NC State last night. Former five-star defensive tackle Bryan Bresee, who has been a menace all season, went down during the game against the Wolfpack, and it didn't look good. Today, Dabo Swinney confirmed that Bresee suffered an ACL injury and will be out for the rest of the season.
"Obviously, Bresee tore his ACL," Swinney said during his Sunday teleconference with the media. "We did get some great news on Will Shipley. He did not tear his ACL. He will be back somewhere in the next few weeks."
As for Bresee, Swinney said the sophomore standout is dealing with it well.
"Oh, he's great. I think Bryan's got a great perspective. His sister's been battling cancer since last spring. I think that's given him a great perspective on his situation." Swinney noted.
"We'll have the ACL surgery and actually going to clean up some stuff on his shoulder too while we're at it. Something we were probably going to do after the season," Swinney said. "He's got plenty of time to get well. Post-spring, once we start our offseason stuff, he'll be full go and ready to get back at it."
While Clemson's situation on the defensive line seems concerning, losing Tyler Davis a week ago, Swinney said the numbers are still okay, and injuries are a part of the sport.
"It's unfortunate, but injuries happen in the game, and this will be part of his journey. I appreciate him, his effort, and what an unbelievable player he is. I mean, an incredible leader and don't have any doubt when we get him back out there and see him again, he'll be better than ever."
When it comes to Shipley, Swinney said it was a lower leg issue.
"It was kind of like his shin-- tibial area or something. Probably be on crutches here for a couple of weeks and then work back in," Swinney stated. "After that as far as rehab and all that. It could be three weeks, could be four weeks, I'm not sure. All I know is he's going to be back at some point, which is a huge positive because we were expecting the worst there."
–
Subscribe to our YouTube Channel Today!
Never miss the latest news from Clemson Sports Talk!
Join our free email list