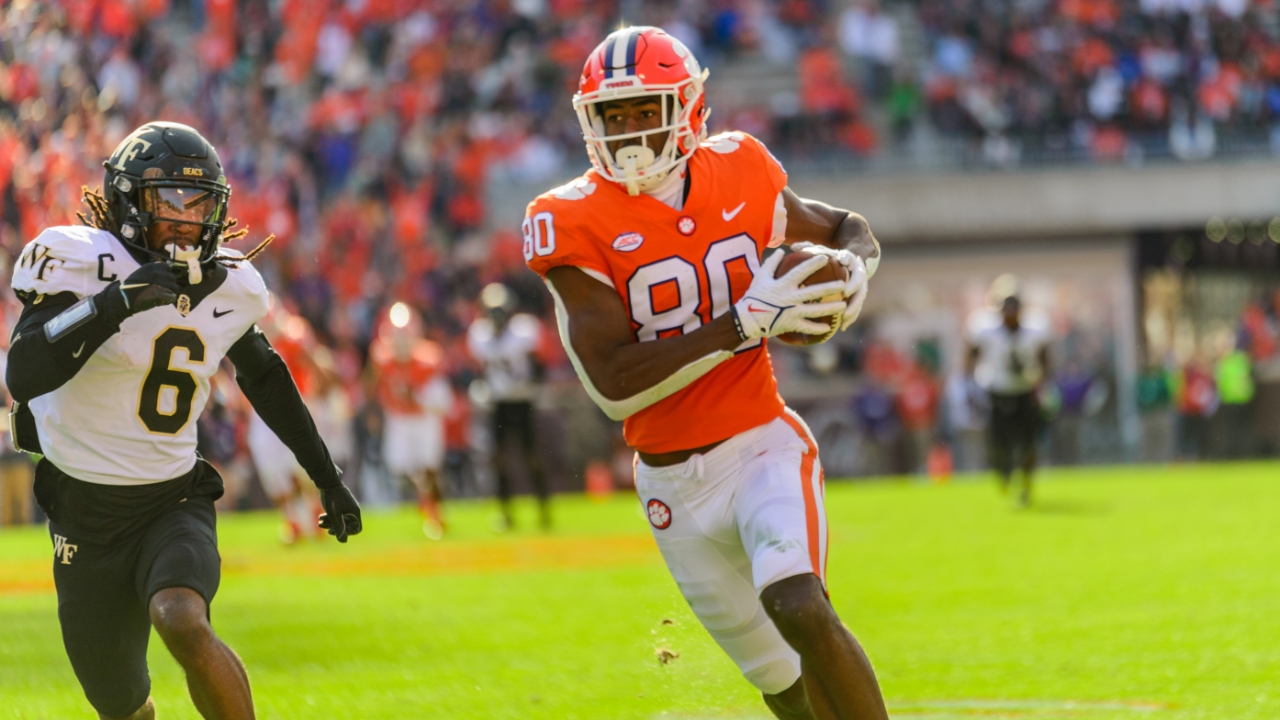 Photo by David Grooms
Clemson Football
Clemson wideout expects 'hostile environment' in Williams-Brice Stadium
---

Feel the difference - The MOST DIGITAL CONTENT covering your CLEMSON TIGERS! Avoid clickbait and sites bloated with advertising! Subscribe to our site and YouTube Channel today!
---
On monitoring the NC State and Wake Forest game this weekend:
"Oh yeah no doubt, we'll be checking those scores all throughout the day. We're depending on a little bit of help to get to the ACC Championship game-- so we'll be checking those scores for sure."
On being in this position (to potentially get to the ACC championship) after being written off in September:
"In September Coach Swinney told us we had a chance, we just have to keep believing, and keep doing what we did this past Saturday. Beating Wake Forest is just putting us in the best position in the ACC right now. We got the job done."
On learning about the Clemson/South Carolina rivalry since joining the Tigers:
"I've learned that it's one of the nastiest rivalries, one of the biggest. I just learned today, one of my mentors from Nieri (Nieri Family Student-Athlete Enrichment Center) said that some of the elementary schools have a Clemson and Carolina week. They'll play games against each other. They'll wear shirts. So I've learned a lot coming out here and learning about the rivalry."
On playing at Williams Brice Stadium and the environment:
"I heard it's pretty bad, the fans are wild over there. I just heard it's a hostile environment. I gotta get ready for it mentally and not letting anything affect me during the game."
On not being a playoff team and if it diminishes the environment or if it drives them more:
"It's driving us more than ever. This season has been a good learning experience for all of us, coach Swinney as well, he told us he hasn't coached a team this hard in a while. It's just fueling us for next season and years to come."
Never miss the latest news from Clemson Sports Talk!
Join our free email list